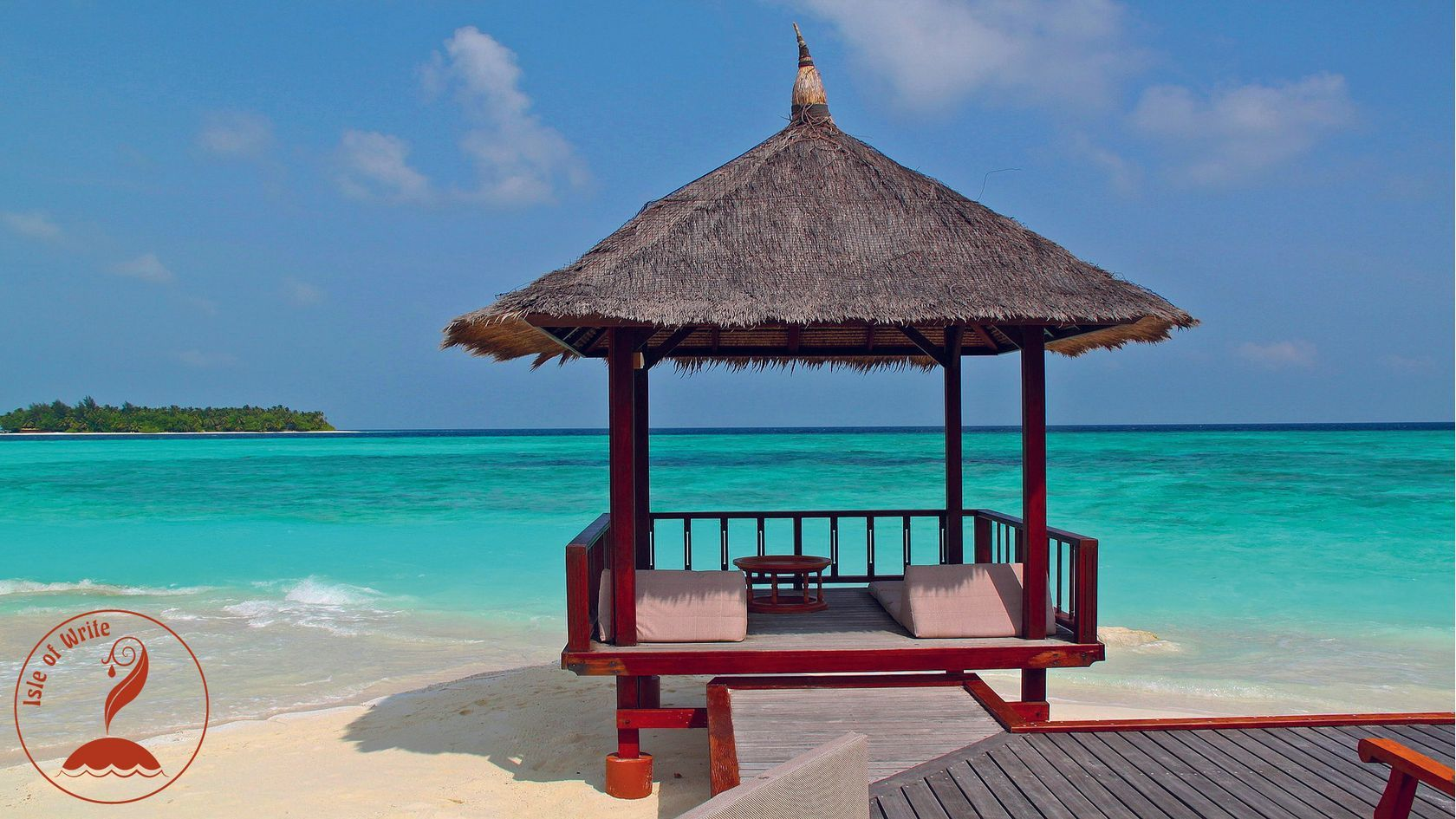 ---
Message in a Bottle #21
Origin: The Isle of Write
Sender: @jrhughes
Recipients: Steemit Creatives
---
Fiction Anthologies Curation Update!
---
It's well past time for us to share with the Steemit Seas our latest collection of curation for the fiction anthologies. If you have no clue what I'm talking about, be sure to read up on our Curation to Publication endeavor because it's one of the most exciting things happening for Steemit Creatives right now. Not only is this Isle initiative bringing the poetry and fiction of some wonderful unpublished authors on this platform to the wider world of readers beyond by collecting their work for publication and promotion, this same initiative is encouraging published authors to join the Steemit platform, adding to the quality content available in the creative categories.
And what better way to introduce our first newly curated author?
---
Thank you!
Brad Preslar whose work has appeared in AE, Perihelion, and The Arcanist and is forthcoming in Analog, On Spec, and Ares Magazine, recently joined the Steemit platform thanks to the sagacious invitation of Isle Co-Founder @carolkean, who knew his excellent writing from her own time with Perihelion. He joins Benjamin (Kit Sun) Cheah (@cheah), and Autumn Christian (@snowmachine), as just a few of the wonderful published authors taking part in the fiction anthology series. We simply could not be more pleased that Brad has brought his wry humor and stellar wordsmithing to the platform, and will be joining curated Steemians in at least one of the upcoming books. Take yourselves over to his new blog and check out The Survivor's Covenant for a sneak peek at the story that we will be publishing:
"The Covenant is clear on the penalty for non-compliance. It's also clear that it's our job to enforce that penalty. So go serve their sentence"--he pointed to the ladder--"unless you want a refresher on the penalty for insubordination."
He wasn't talking about time off with pay, so I put one foot on the bottom rung.
Then give him a follow, you won't regret it!
---
This is not the first time we've bragged that Guy T. Martland, author of The Scion (British Science Fiction Awards nominee), as well as multiple published sci-fi stories, has agreed to contribute to our anthology series. Another @carolkean invitee (and definite feather in her cap), one of Guy's early Steemit pieces placed first in the annual P&E Readers' Poll in the Positive Futures category. Space Cold started as a contest entry on this platform but ended up winning a completely different prize! And now we are thrilled to announce that his piece The White Cat Zugzwang, which will appear in our Science Fiction anthology, is available for readers in two parts.
He has exceeded the recommended dose, trying to recall events, swallowing two of the measures in quick succession. Neural burnout doesn't worry him this time; he's boosted his mind up to six times the dose in the past, with no major long term side effects: just temporary loss of colour vision, the reason why he began to moderate his overdoses.
With a prose equally beautiful whether describing an alien landscape, a life and death escape, or the internal thoughts of a cat, @guytmartland is a name you will never regret showing up on your feed!
---
Congratulations!
The following are the wonderful authors and works chosen in this last round to join us in this venture. They have each received 5 SBD for their awesome work and have agreed to contribute the named pieces to the publication. We are thrilled to draw your attention to these fantastic folks and hope you will go give them some love. Remember these posts are likely past payout and won't be rewarded by an upvote. But a comment is always nice, and I'm sure they have newer posts that could use your support. So without further ado, I give you:
By the time the Prime was sung, they had put paid to a pot of fruity tea and a quantity of sweet biscuits and cinnamon straws. Dumiel's spacious office impressed little Inna tremendously, or at least his window did. Giving on a vista of the cerulean gas giant Tiber, it was a fantastic amenity. The eerie black dimple of a permanent storm in the southern hemisphere dominated the view. Vast purple lightnings pulsed silently in its depths. Inna was enthralled.
And a little extra applause for Jeff, who just published his first piece. Check out his announcement here!
---
He turns the iron in the fire, fingers caressing the cloth-wrapped haft. He swings the glowing end out and under my chin. "It is true that I could burn you piece by piece until you fell apart and still I wouldn't hear you scream. Wouldn't hear you mewl like a baby."
Raj is an Isle fixture and it's great to be able to bring one of his fiction pieces into the project!
---
The Derringer trembled. To be free of David. To stop living on the run. It sounded too good to be true. "The girl's father... I'm not sure he sets much store by courts or laws." Caitlin studied the small man carefully before she continued. "He certainly doesn't recognize the authority of any judge around here."
Besides having a terrific name, this Steemit newcomer has a really great blog and we're glad to have found him!
---
Michael, the strange boy who lived by the waterfall - the boy that Mummy said was her new imaginary friend, but he wasn't imaginary, and she didn't know if he was her friend, because they had only just met, and she hadn't really decided if she liked him, anyway - stood next to her.
"The Bad Things are coming. We need to go. Now!"
Already having found a place in our Thriller Anthology, we couldn't resist a second swing by this Steemian's blog to pick up a Horror piece as well!
---
And on that note...
---
Thanks again to all these authors for their consistently excellent contributions to the platform and the greater reading world beyond. If you aren't already following them, you should be!
Keep an eye out tomorrow for an exciting addition to this curation initiative. We'll be broadening our horizons beyond the written word and you or one of your followers might be just the Creative we seek. So if you aren't already, be sure to follow!
And if you have or know of a piece of fiction that you believe would qualify for publication, please comment here with the link, or click here to join our Discord Server where you can post it in the anthology-fiction-recommendations channel. Remember it does not have to be open for payout, it can be as old as the hills.
---
---
Thank you to all of our readers: without your upvotes, resteems, and follows, none of this would have been possible! If you want to support our efforts to bring the best of Steemit writing to a broader audience, you can help by upvoting the Isle of Write posts and spreading the word. And of course if you're feeling especially generous, we'll never say 'no' to a donation of some SBD or a delegation of SP. Thank you for reading!

If you'd like to wash up on our shore,
a click of the map brings you straight to our door!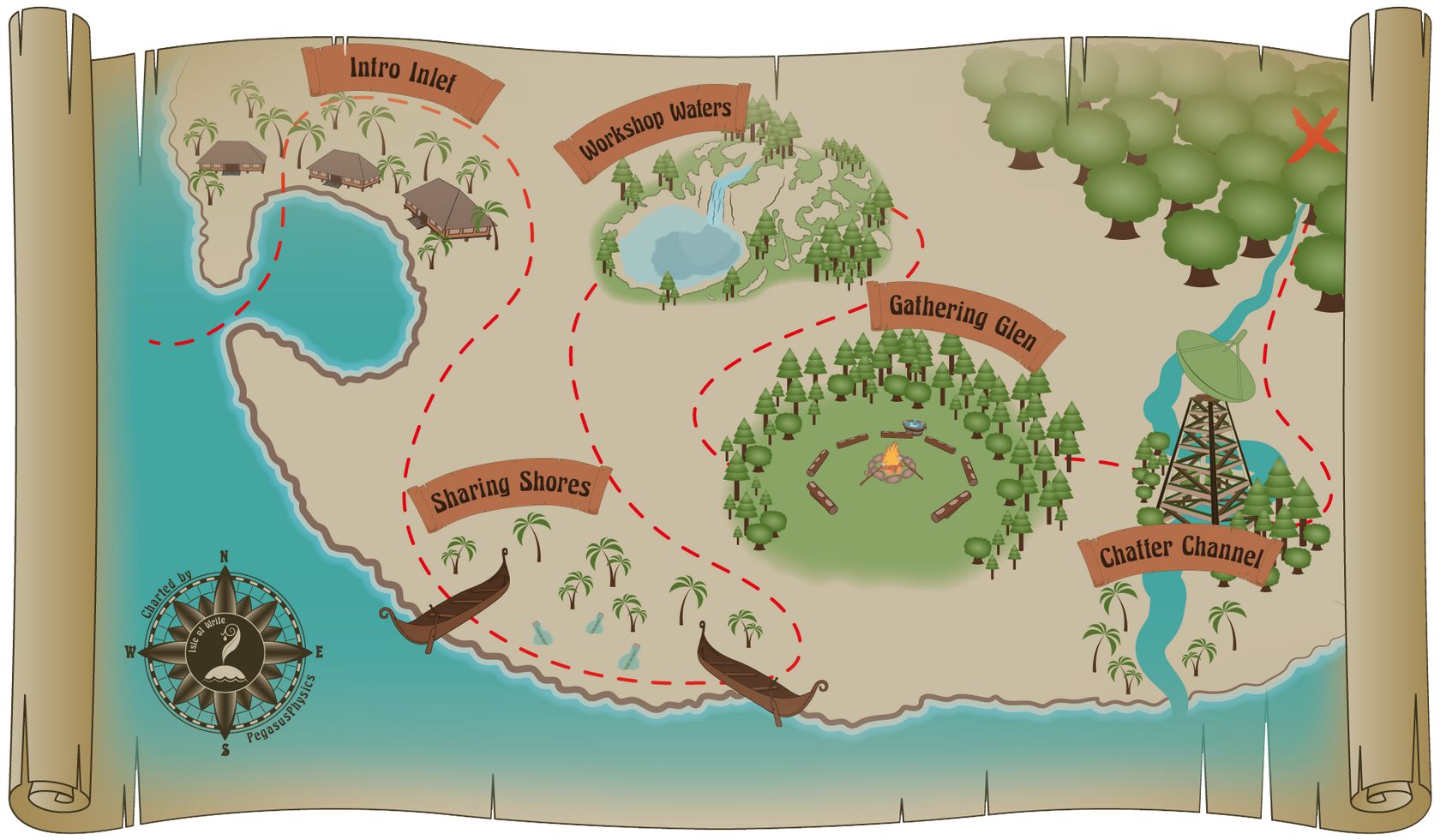 art and flair courtesy of @PegasusPhysics