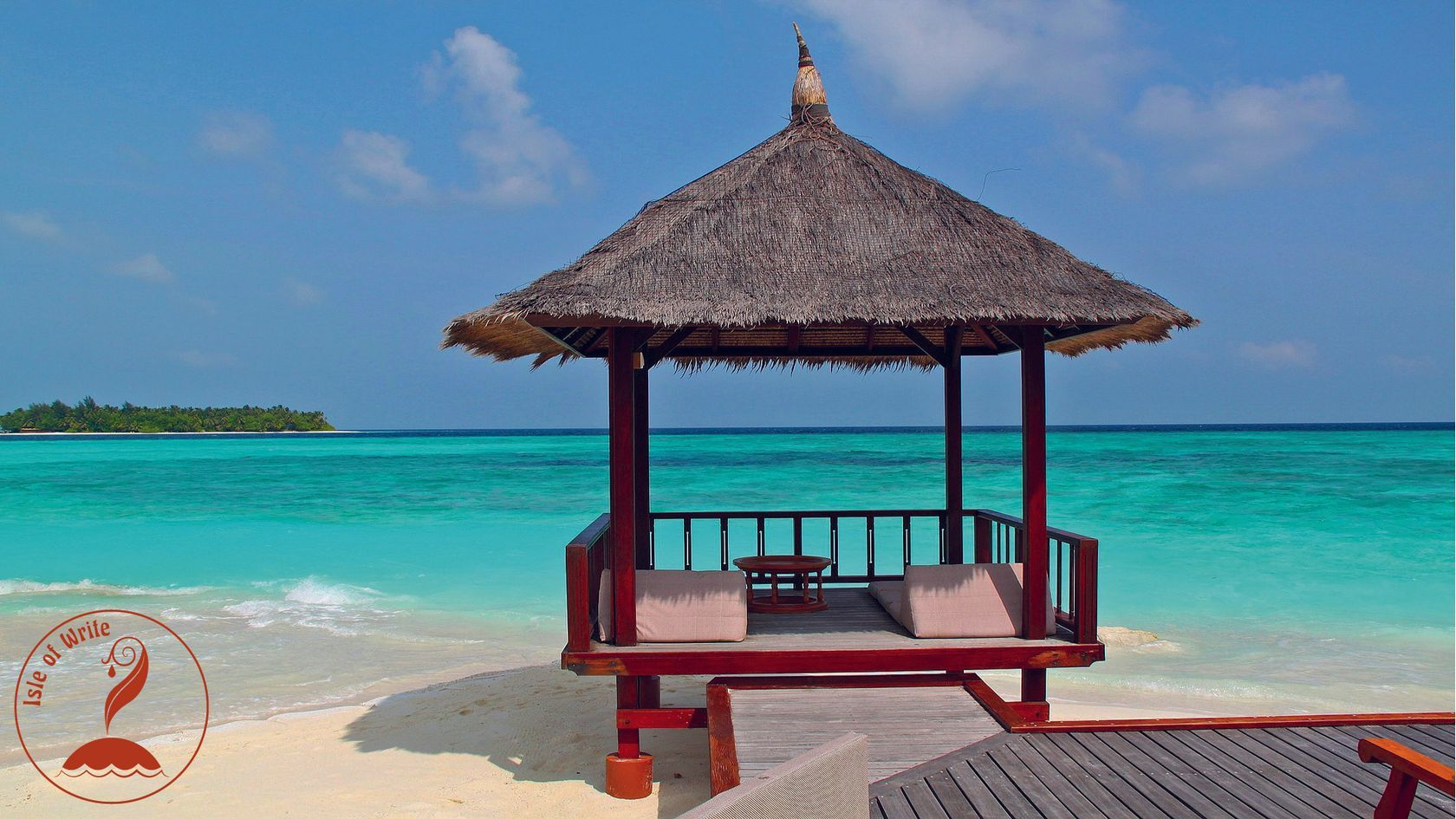 Message in a Bottle #18
Origin: Isle of Write
Sender: @geke
Recipients: Steemit Creatives
In-Depth at the Isle: @Cheah
We're so excited and thrilled to be including Cheah Kit Sun's story Shanghai Songbird in our upcoming thriller anthology! He's known as @cheah on Steemit, but elsewhere he's better known as Kai Wai Cheah, the Hugo Award nominee (in the same category as Stephen King) and author of the Dragon Award nominated novel No Gods, Only Daimons. He's originally from Singapore and we find his writing to be just stunning!
We here at the Isle caught up with @cheah just recently and probed his mind. Here's what we learned:
---
Isle: Please tell us a little about what got you started in writing, and what influences most heavily affect your own creativity.
Cheah: I began writing stories at the age of 12. Having grown up with novels, folklore and fairy tales I thought I could write my own stories, too. I wrote my first novel at 13 and never stopped.
My creative influences come from all over the place. Lately my main influences come from thrillers, martial arts, energising music, JRPGs (Final Fantasy and Trails in the Sky), religion, and of course, old school pulp stories and the works listed in Gary Gygax's Appendix N.
Isle: What is Pulp Rev and how did you first become involved in it?
Cheah: PulpRev is shorthand for many things: Pulp Revolution, Pulp Revival, Pulp Reveille, and so on. At its heart is a desire to study the aesthetics of the pulp stories of the early 20th century and the wisdom of the pulp grandmasters, and to reproduce this aesthetic today. PulpRev tales are short, punchy, entertaining stories that place the reader first. They are stories of heroism, romance, chivalry, morality; they are set in exotic lands and exciting locales; they cheerfully ignore today's genre conventions in favour of awesomeness. These are stories that leave the reader feeling satisfied, uplifted, even inspired.
I heard of the PulpRev movement in 2016. I was finishing my novel No Gods, Only Daimons when I first heard word of the Superversive movement. The Superversives seek to build up societal structures instead of tearing down. There is a fair degree of overlap between the PulpRev and the Superversive movements, and they occasionally got into heated debates. Through one of these debates I came across the PulpRev group, but I only really began participating in earnest in mid 2017, after I climbed aboard their Discord server.
Isle: What brought you to Steemit and what are your hopes for your time here?
Cheah: A guy in one of my writing groups mentioned Steemit. I researched Steemit, thought about the possibilities, and concluded that it held incredible potential as a blogging and publishing platform. When the PulpRev guys got organised enough to put together a Discord server and a website, I began to explore its potential for publishing fiction. The results of my experiments were promising, and I've been pushing for greater PulpRev material on Steemit ever since.
I hope that Steemit offers bloggers and writers a chance to express themselves and be paid for their work. As a self-publishing platform, Steemit is ideal for short and serial fiction, and with the SteemPulp crew we hope to Make Fiction Great Again.
Isle: What inspired Swords of Saint Valentine? And tell us a little about what you hope to do through it.
Cheah: Like all of PulpRev's grandest projects, Swords of Saint Valentine began as a lark.
I'm not kidding. @NotJohnDaker suggested that we should do a themed story week, in which everyone in the SteemPulp group would write a story based on a theme. We bounced the idea around back and forth, formed our inaugural SteemPulp Council, installed a Chief Editor and got to work. It was early January then, and we wanted to give everyone a month or so to write the story, so for our theme we elected to choose a significant event in February: Valentine's Day.
Through Swords of Saint Valentine, we hope to showcase the pulp aesthetic on Steemit, expand the PulpRev movement to writers who haven't previously heard about us, and after the anthology is complete, evangelise the wonders of Steemit to a wider audience on Amazon and elsewhere.
Isle: If you had to pick one, what would you say is your favorite work of your own? What about another author?
Cheah: It's not published yet, but it has to be Prince of Shadows. All I'll say at this time is that it is an explosive combination of magic, martial arts, tactics, deities and demons, high-octane combat and quiet drama, more than a hint of romance, and spirituality.
It also features a joshi kousei miko mahou shoujo: a schoolgirl / Shinto shrine maiden who is also a magical girl.
My current favourite work is Larry Correia's Son of the Black Sword. It is an epic fantasy novel set in a fantasy continent inspired by India. In this world, following the War of the Gods, demons were cast down from heaven and banished to the sea. Ashok Vadal, the bearer of the titular Black Sword, is a Protector, a member of a band of elite law enforcers. One day, he discovers he is not who he thinks he is, sparking a crisis of conscience. When he finds himself on the wrong side of the law, chaos ensues.
As a student of the sword I must say his action scenes here are less than perfect. However, the characterisation, worldbuilding, and plotting are a cut above his previous stories.
(portions of this interview were edited for consistency)
---
Be sure to check out @cheah's blog here on Steemit and show him some love! We're sure that, like us, you'll want to follow all his future creative writing endeavors!
If you'd like to wash up on our shore,
a click of the map brings you straight to our door!