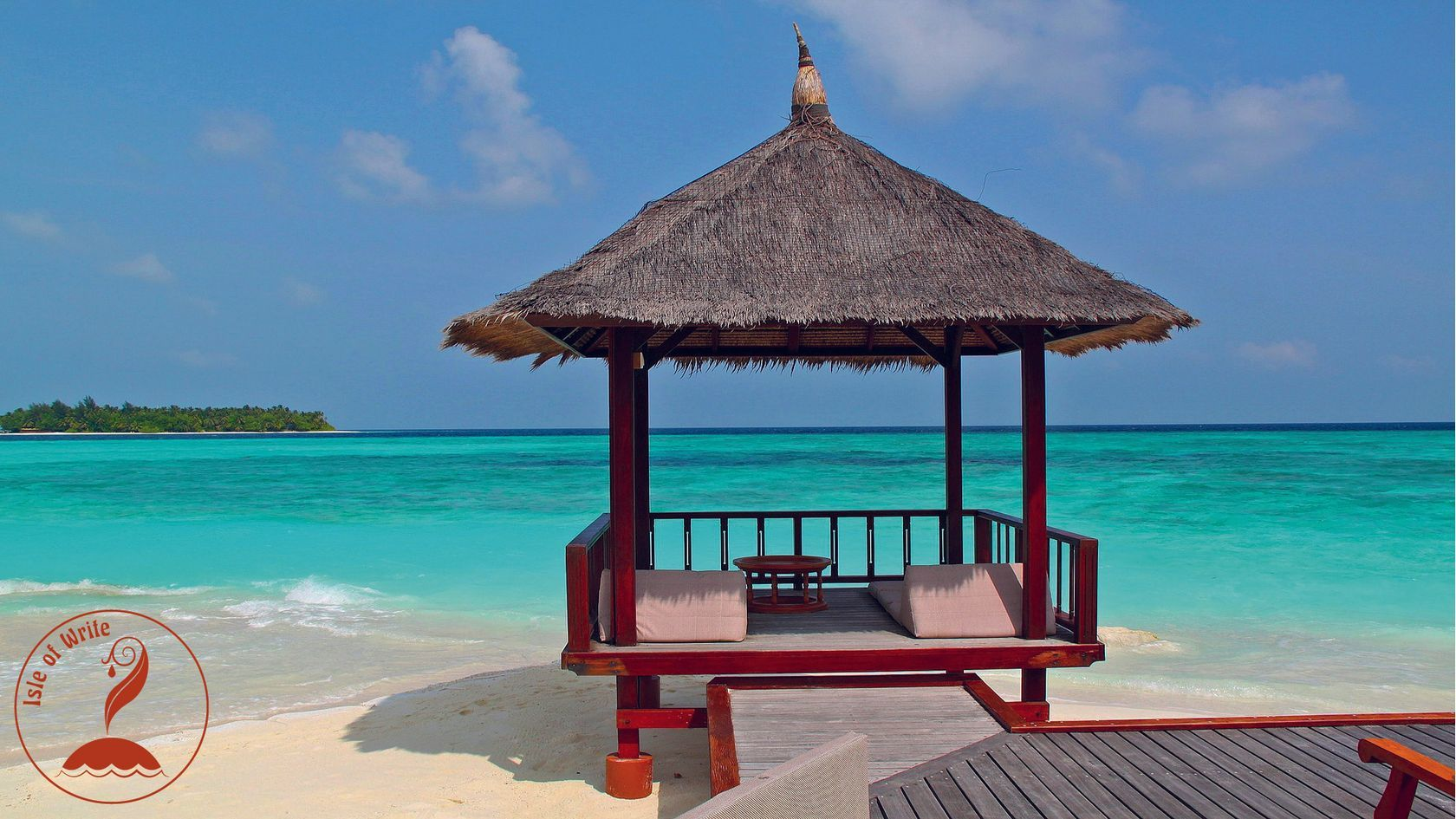 Message in a Bottle #24
Origin: Isle of Write
Sender: @jrhughes
Recipients: Steemit Creatives
---
Islander Highlights - Week Four!
Each week we aim to give back to our lovely community by highlighting some of the works that appear in the
isleofwrite hashtag
and each week it gets harder and harder to keep this post to a manageable length. If I go on too long, including every single piece that strikes my eclectic fancy, then I fear eyes will glaze over and the attention well deserved may not be paid. So if you aren't in here this week, please watch for the next because I really am committed to making the rounds and not just having the same folks in here all the time.
If you do want to be included in our highlights, make sure you are using the hashtag isleofwrite as one of your five. I know they're limited but it's the only reliable way for us to call up a list in date order, so there it is.
It's been a busy, busy Isle, but we didn't want to skip this important post sharing the treasure of the Isle with our fellow Steemians, and we also had to get the word out about our oh-so-excellent cover art contest! That's right, the anthology publication dates are fast approaching and we are looking for talented Steemians' art to feature on the covers, so check out that post and be sure to share with any visual artists you know!
And now for this week's treasures…
---
Nonfiction
---
What's even better than an Islander's book review series? When the book being reviewed is that of another Islander, as with Naquoya's Book Reviews: Where Epics Fail, by Yahia Lababidi (@yahialababidi).
These aphorisms spoke to me, very clearly. They challenged me, amused me, taunted me, and also reminded me of truths I have known but glanced over or forgotten. There is wisdom here, and an opportunity to step aside from the mad rush of life, the constant words, the endless desire to be noticed and paid attention to, and just sit still and contemplate.
---
I feel a little bad adding this since such lovely, generous sentiments are shared about me in How I Survived my first Month on Steem, but such sentiments are shared about many, many deserving people. Besides, @carmalain7 is one of the most active and helpful Islanders and definitely deserves the mention.
Joining Steem was an intimidating affair for me, quickly feeling like I left any stability or reputation I had built in other corners of the interwebs for this new, foreign realm the inner workings of which were still shrouded in a fog of secrecy to me.
---
What does a trail of caterpillars have to do with the Tunisian Revolution, an optometrist's waiting room, and bananas on a ladder? Is it Smart? Is it Dumb? answers this admittedly strange question.
Is it smart or is it dumb to trust someone who claims he knows better, rather than take your own chance and have your own fate in your hands even if you don't have all it takes to guarantee your survival?
---
---
Poetry
I don't like to comment on the poetry because I don't feel qualified, but there were many poems I quite enjoyed this week and here are just a few!
---
Sometimes I should be me
Especially when we should be us
When people state otherwise
It makes me want to cuss
---
Desolation's mistress
wailing in agony,
her fate hexed by
her lover's spouse,
Misery.
---
Tear each other apart with no consequence,
Slay in her name,
Bathe in the exsanguinating life
and bask in her Crimson Glory.
---
---
Fiction
---
If noir is your thing like noir is my thing, you won't want to miss Masters Plan
He'd been in the mob's pocket since he was the district attorney. But now he was the mayor of Los Angeles and running for governor. Damien was the reason Red had been kicked off the police force. No one had believed it when he told them about the payoff. Or no one wanted to believe it.
---
Yes, it's short, but what can be said about a story called, Don't Fry your Chickens all in one Bucket other than, "Read it?"
The fat man chuckles. The chuckle turns into a loud laugh. He keels over, wheezing and pounding his fist against the table. Chicken bones dance with the thump of his fist.
---
This is just a taste from the multi-part, Realm of Beasts so be sure and start at the beginning!
We get tens of missing people a week during the Ghost Month. Both the Defenders and the police will be too busy to investigate cases. And most of the missing will turn up in a beast's belly sooner or later.
---
What is a day in the mundane life of a deity like? Watery Abyss gives us a peek and the prose here is anything but mundane!
Every part of every thing in the world was its own actor, but they were sometimes calling the wrong addresses for their textures. That meant the encryption and decryption to convert addresses between systems was fucked.At four hundred miles an hour, if the train were to hit a wave, it would disintegrate. The passengers would not quite disintegrate. That would not save them.
---
---
Stuff and things
As a lover of all things old and antique, I couldn't resist including this story shared of a 79 years old love letter written by my grandfather
While I was trying to decipher the letter, I could not stop thinking of what an impact this letter must have had on my grandmother. Nearly eighty years ago, writing was the only way to communicate. Given that my grandparents lived in two different countries for almost one year, I can imagine the excitement of receiving such a beautiful letter.
---
---
Thank you for taking the time to check out these terrific Islanders. Be sure and also check out the latest contest from the Isle. We are looking for a cover artist for our upcoming Horror anthology and there are both bucks and cred on offer!
---
---
Do you believe as we do that Steemit Creatives deserve recognition for their hard work and talent? If so, please help us in our mission to reward this creativity both on and off Steemit. Upvote, resteem, follow! Are you looking to help a community dedicated to the respect and encouragement of Steemit creativity? Please consider a donation or delegation to Isle of Write. All of our account earnings go back into the Steemit Creative community.

---

If you'd like to wash up on our shore,
a click of the map brings you straight to our door!





art and flair courtesy of @PegasusPhysics