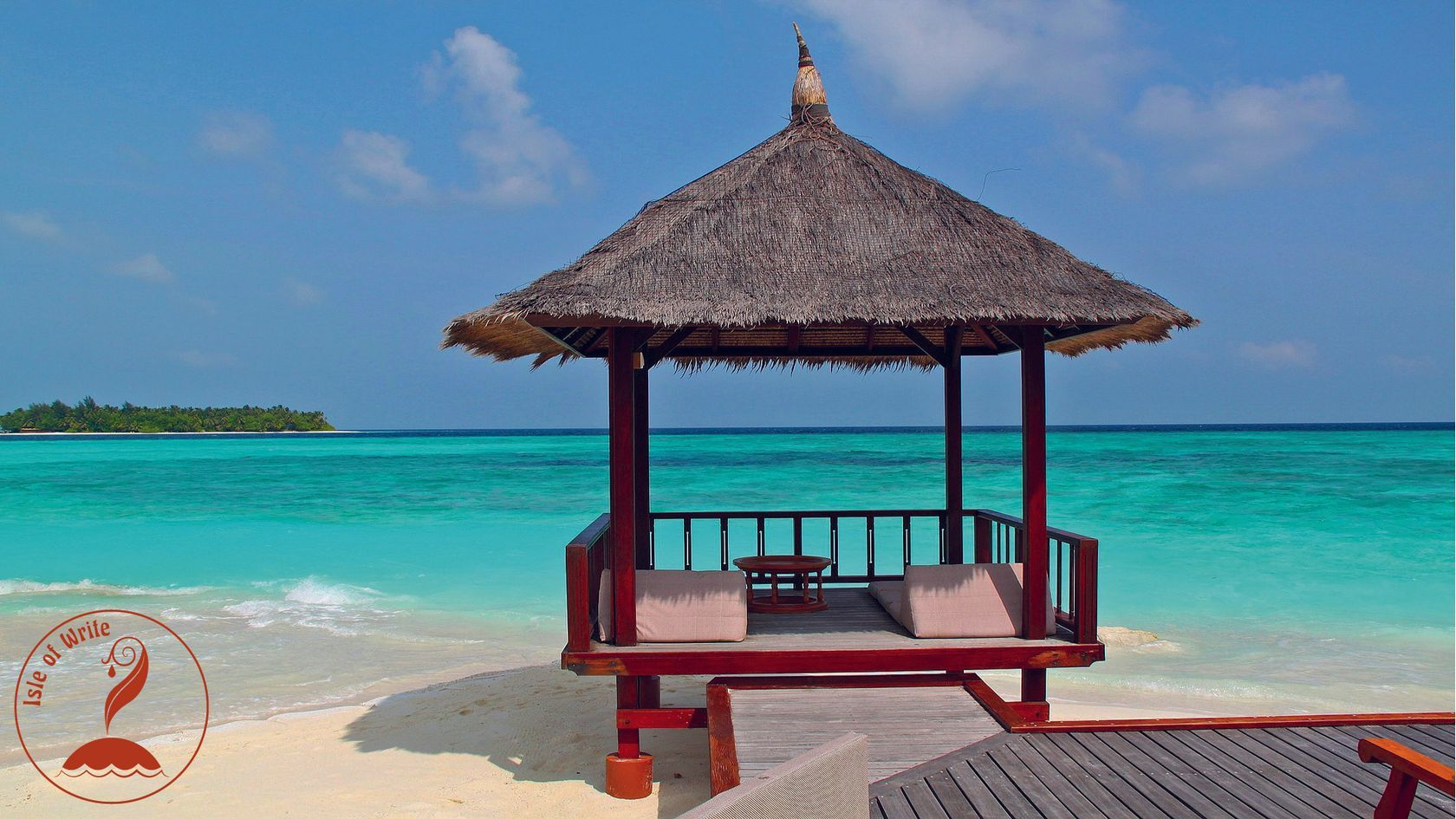 Message in a Bottle #27
Origin: Isle of Write
Sender: @geekorner
Recipients: Steemit Creatives
---
---
Islander Highlights - Week 6!
Greetings one and all! It's been a bit silent on the Isle front. Or rather, all your lovely pieces of art have washed upon our shores without stop, but we've been a bit too busy to let the world know that we are still here, still alive. Busy with surprise moves to the Isle, refurbishing of old abandoned cabins, or just ye olde taking care of cats and herding them all to try and get all the things done all over the Isle.
Be as it may, the cats have come back bringing word and song of deed and writings of all sorts. We hope it won't be as long until the next missive, but until then, let us speak of what the loyal (green) cat-horde has brought back!
---
Non-fiction:
@raj808, the self-professed "Scuba Scribe" begins the long and (not so) harrowing tale of a scuba trip that changed his life. Rowan's writing is always a pleasure to read, so give it a go. Three parts, linked is the first:
I finned languidly in the light current, following my buddy through the winding paths between the boomies. The panicky feeling of constantly checking depth/air faded with my profound calm.
Scuba Scribe - Diving Elephant Rock and the Shimmering Night - Part 1
---
@katrina-ariel, known for her yoga pieces and lovely photos, gives us a poem she reads for us and accompanies with music. Nice tunes, nice vocals, nice words. A lovely piece to listen to.
I've been a warrior
I've been a queen
Now I find myself
Somewhere in between
---
@tygertyger recounts the tale of her Russian great-great-grandmother and her matrilineal offspring. Women of revolution, of taking their fate in their own hands, and who stood for things.
It did not matter to them that she had openly sided with them many times, or that she was the kind of person that fought to make people lives better.
Zoe's Daughters or a set of Russian nesting dolls
Fiction:
@chrisroberts revisits an American folk hero, placing him in a near-futuristic setting, in a very American story about the human spirit.
So after more than ten years of impeccable driving with a perfect record, John Henry was forced to give up his car. He was one of the very last.
---
@mitthradiumn brings us an extremely irreverent look at how the forces above and below look at humanity and follow the social movements of us mortals, which also acts as critique on "divine morality."
"We can't segregate the gays dude."
"We sent them to Hell until literally this morning."
"Times change."
God, Gays and Blacks: A post I intend to draw more attention to using this accurate but manipulative title.
Poetry:
@reewritesthings shares a simple post about the origin of her strength, of who she is.
Marked in my skin
is the smile
of my father
---
@lazarus-wist has a number of very sparse poems, and I mean this as high praise. They deserve more attention. This piece is about individuality and relationships. Then again, which poem isn't? The universal through the personal. That's poetry.
then what I'm really saying
is I disagree that
either of us has a rightful
claim to individuality.
---
@poetrybyjeremy shares another poem from his Sombre Days, a poetic chronicle of his growing up. This time, fittingly, it's about trying to not grow up, to not change.
Petals withering
stifling my throat,
but I am not ready
to show everyone
my true colours.
---
@mamadini tends to write very soul-baring poems. This one takes it to another level, even for her, recounting her emotional upbringing and flight-turned-journey to mental independence.
I became strong the first time I ran away
at six to get away from death by the hands of a man
death from the end of a broken bottle,
death from the dankness of a root cellar
death with every breath
---
Free-write:
@mariannewest's plucky band of adventurers has set their shack on the Isle's shores, so I thought we could give them their own section here.
@byn's weekend free-write (which is a 3-part prompt written over 15 minutes and not 5, for those who are not aware), recounts the story of a bonding trip undertaken by a loud father and a recalcitrant son.
"Sorry about that, I guess I inherited mom's weak stomach." I knew that the mention of mom as weak would make him happy. I was right.
Starting Fresh: Three Part Weekend Freewrite
---
@bennettitalia takes on children's fairy tales for this stream of consciousness poetry for the free-write. A prince in search of a running princess is the theme.
I saw you run off
You can't have got far
On foot
Without your pumpkin car
The Slipper - a poem for Freewrite - before midnight
---
@marie-jay has been knocking it out of the park. I came across many entries of hers that I wanted to include in this over-view, but settled on this one, as it is a great example for what micro-fiction often does very well - surprise you. And what could be surprising in a story about a probably stolen iPhone seller? Well, read and find out!
Just give me a hundred bucks and it's yours...take it off my hands and I'll be on my way...
---
Reminder, if you'd like to be considered for being showcased in these posts, don't forget to make use of the #isleofwrite tag, and no, it doesn't have to be the first tag! Just to make sure we can find your writing. The cats, they get easily distracted!
---
---
Do you believe as we do that Steemit Creatives deserve recognition for their hard work and talent? If so, please help us in our mission to reward this creativity both on and off Steemit. Upvote, resteem, follow! Are you looking to help a community dedicated to the respect and encouragement of Steemit creativity? Please consider a donation or delegation to Isle of Write. All of our account earnings go back into the Steemit Creative community.

---

If you'd like to wash up on our shore,
a click of the map brings you straight to our door!





art and flair courtesy of @PegasusPhysics