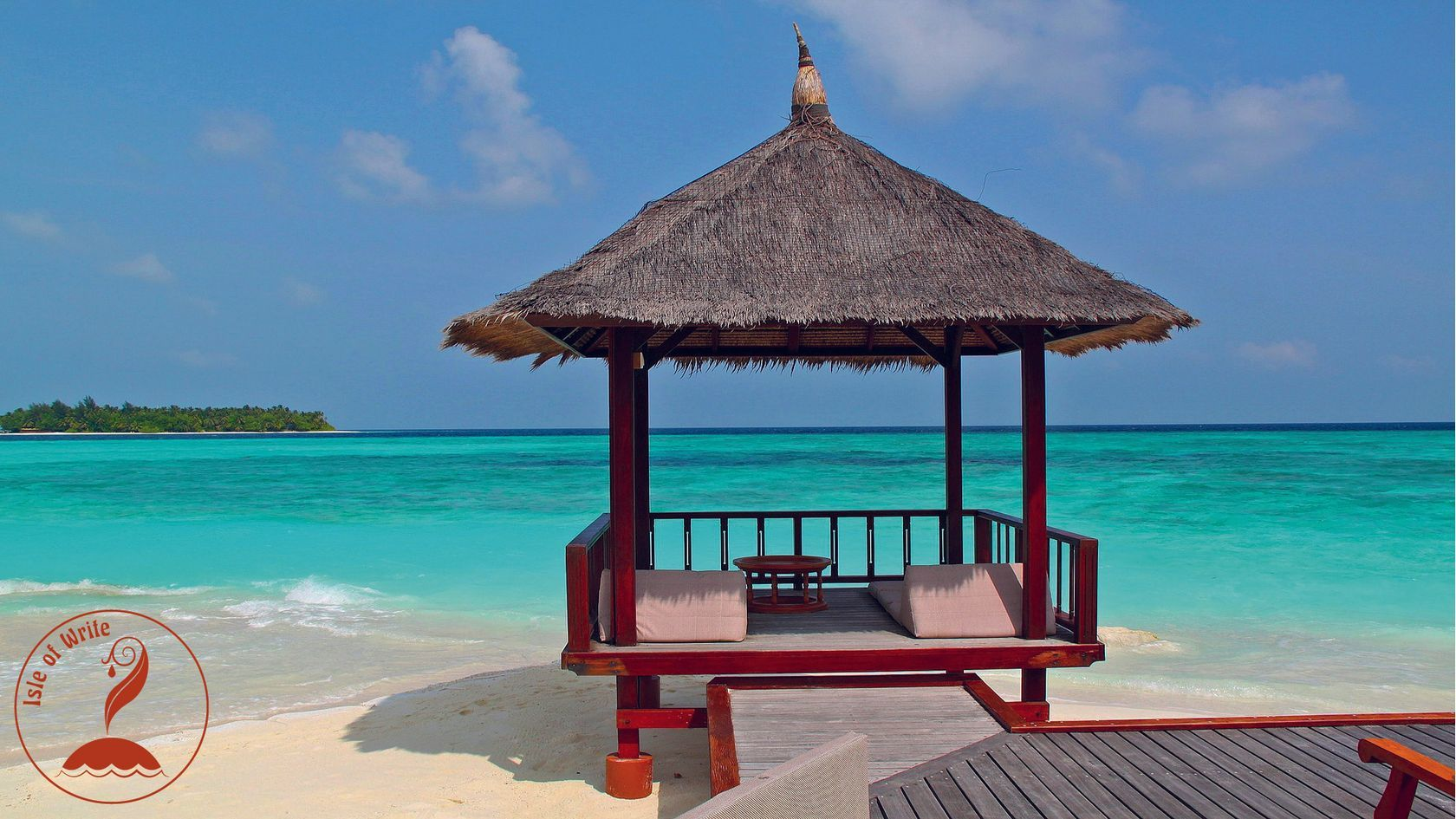 Message in a Bottle #28
Origin: Isle of Write
Sender: @bennettitalia
Recipients: Steemit Creatives
---
---
Islander Highlights - Week 7!
So many glittery distractions festooning the Isle's sun drenched shores this week... A beachcomber's paradise! Strolling along the waterline, one's eyes are repeatedly caught and held by the sparkle of some sand-encrusted novelty. Pick any of these up, examine it, and you will see a tiny world, with its own rules and processes, populated by fascinating flora and fauna. Drink it in, the beauty and strangeness of it. Then raise your eyes to the sun bleached landscape, and find another. And another...
---
Non-fiction:
@amrauthor's short musing on the innocent wonder of children's imaginative play is also a call to reconnect to these places in ourselves:
"Faeries can be hidden just under a leaf. A large stick found that becomes a sword and the dogs around are trusted traveling companions."
https://steemit.com/prose/@amrauthor/childhood-wonder
Have you ever heard of "hickory syrup?" I hadn't! Humanity's ingenuity when it comes to food always amazes me. Here @crescendoofpeace describes yet another interesting traditional concoction:
"I had never heard of hickory syrup, but I guessed I could tap those trees as well, once the maples were done. Um, no. Hickory syrup, as it turns out, is not made from the sap of the trees, but from their bark; shagbark hickory bark, to be exact. The original European settlers were taught how to make it by the Cherokee, and by the turn of the last century, it was an important cottage industry throughout the region."
https://steemit.com/thirtydayhaikuchallenge/@crescendoofpeace/hickory-syrup-day-78-daily-haiku
Ok, this is the most laugh-out-loud thing you're likely to read today. Do your funny bone a favor and check out @raj808's roundup of the greatest google translator fails on Steemit:
"I particularly liked the authors use of caps to scream their indignant space-garbage rage at me. The first sentence had me nodding in agreement. Sure, firing our garbage into space could be a real-world problem that needs addressing and how to get it down again, don't get me started!
https://steemit.com/funny/@raj808/top-3-greatest-steemit-google-translator-gibberish-of-2017-comedy-open-mic-round-7
---
Fiction:
@tygertyger's vividly imagined dystopian universe in the counterintuitively titled "Utopia" has a disturbing history…
"All I knew was that a short exceptionally pale female, with asian features that screamed Callisto prime, was holding me 6 feet in the air by pure force of her mind. The world went silent as my gaze hit those large pale grey eyes of hers, that mock the usual conformity of Callistan DNA. I knew right then and there that she had stolen my heart…"
https://steemit.com/writing/@tygertyger/utopia-entry-to-the-tell-a-story-to-me-by-calluna
@cheah's hero is an average semi-automatic-weapon-toting guy possessed by a furious, genuinely frightening angel:
"My feathers caught the air and grabbed the spaces between atoms. Branes thrummed, manifolds pulsed and strings danced under my wings. Reality itself bent to my will, defying gravity to keep me afloat. Gliding silently through the air, I cloaked myself with the colors of the night, aiming for a balcony on the second floor."
https://steemit.com/story/@cheah/instrument-of-wrath
@wordymouth builds dramatic tension to an almost unbearable level in this living-on-the-edge cliffhanger with mystical overtones (the protagonist spends much of this episode in conversation with Las Vegas neon signs):
""A bit of pixie dust?" she asked the neon cowboy. He seemed to wink."
https://steemit.com/lasvegas/@wordymouth/greyhound-arriving-part-2
---
Poetry:
Ok… so this particular curator is a bit of a pushover for poetry, which is why there are four selections here, instead of the usual three ;)
@wandrnrose's list poem about "what could be" takes the form of a heartbreaking logical sequence:
https://steemit.com/poetry/@wandrnrose7/progression-of-if-original-poetry
The shortest poem I've ever read by @carmalain7 (two stanzas, four lines) is as expertly crafted and powerfully evocative as any of his longer pieces:
https://steemit.com/poetry/@carmalain7/well-scuffed-ball
@lazarus-wist's "two micro-poems" are revelatory, as any good poetry should be I think, but... quietly, almost off-handedly so, as if this is all just business as usual (even when the lines themselves are playfully surreal, as in the last stanza of the first poem):
https://steemit.com/poetry/@lazarus-wist/apocalypse-and-sunday-two-micro-poems
@mamadini's exquisite, carefully worded witchiness so beautifully and sensually underscores our human connection to the world around us in this hymn to the dawn:
https://steemit.com/poetry/@mamadini/dawn-i-day-26-of-100-poetry-challenge
---
Freewrite:
@raj808's idea to write an ongoing story following freewrite prompts from the perspective of a protagonist caught in (and confused by) a sort of "prompt vortex" is brilliant, and his eye for detail and ear for inner dialogue deftly brings the idea to life:
https://steemit.com/fiction/@raj808/robbed-time-freewrite-prompt-ash
@byn's wicked little story about a man who is teetering on the edge of sanity (no spoilers here!) is deliciously horrifying:
https://steemit.com/weekendfreewrite/@byn/momma-s-boy-storytime-saturday-3-part-weekend-freewrite
As usual, @honeydue's fascinating dreamscapes shed a revealing light on our waking world. Sometimes a completely personal experience can be so present inside of us that we feel just certain everyone else can see it all over our face. And maybe they can...
https://steemit.com/freewrite/@honeydue/look-see-freewrite
Remember to post with the isleofwrite tag (it doesn't have to be the first tag in the list, just one of them) for a chance to be showcased as part of the Isle's weekly curation series! Otherwise, our beachcombers might miss it...
---
---
Do you believe as we do that Steemit Creatives deserve recognition for their hard work and talent? If so, please help us in our mission to reward this creativity both on and off Steemit. Upvote, resteem, follow! Are you looking to help a community dedicated to the respect and encouragement of Steemit creativity? Please consider a donation or delegation to Isle of Write. All of our account earnings go back into the Steemit Creative community.

---

If you'd like to wash up on our shore,
a click of the map brings you straight to our door!





art and flair courtesy of @PegasusPhysics