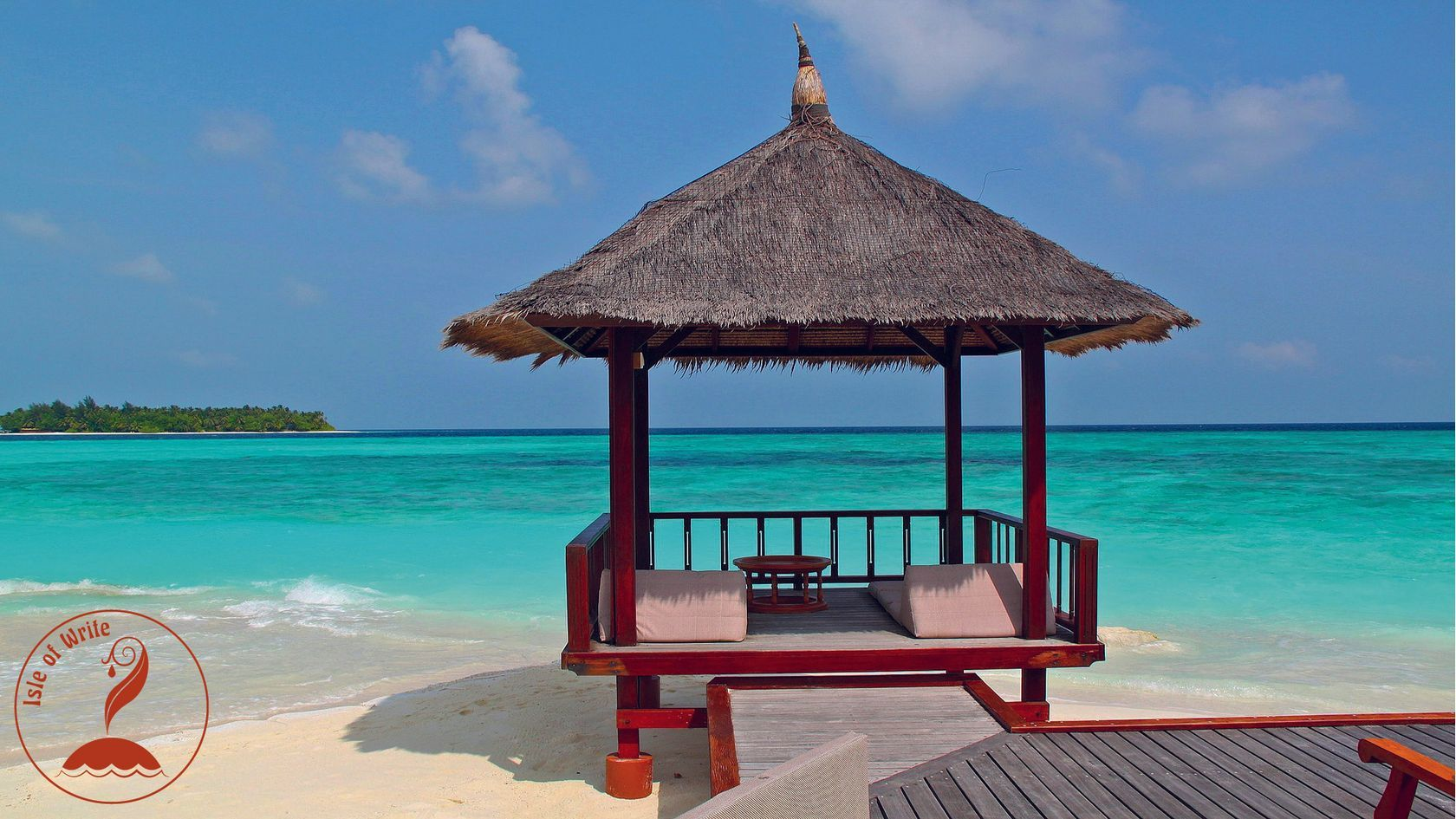 Message in a Bottle #29
Origin: Isle of Write
Sender: @jrhughes
Recipients: Steemit Creatives
---
---
Islander Highlights - Week 8!
This week the sunny shores of the Isle were aglow with sparkling gems and washed up doubloons. It was my absolute joy to comb the sands for those that glittered brightest for me and share them here. But don't let my own tastes rob you, dear readers, of the opportunity to enjoy the greater bounty to be had! Be sure you visit the [isleofwrite tag] for yourselves so as not to miss the many beautiful, haunting, thrilling, and informative creations of our Islanders. And don't forget to use the tag to share your own wonders with the Isle, possibly in a future highlights post!
---
---
Fiction
...brings us a cliffhanger tale of love, loss, intrigue, and perhaps even a little something… supernatural? With Love and Radiations is a "Finish the Story" entry that goes above and beyond, but not far enough for those like me, who can see a novel's worth of mystery in this well-spun yarn. If you aren't already familiar with the Finish the Fiction contest, get yourself over to @f3nix's blog and CHECK. IT. OUT! It's a very cool initiative and it's led to some terrific tales. First, though, hit up @brisby's for lines like this:
It was Wednesday, Hennady promised himself that in the evening he would go to the old canteen, the Dining Chernobyl n. 19, to meet that son of a bitch of Nazar and see if life would have forgotten to be ruthless, at least for once.
You'll be glad you did, even if it does leave you (like me) shouting for MORE!
---
...who absolutely shames me with his output of original music, drawings, and poetry (quit blowing the CURVE, man!), has again entered the realm of fiction, this time answering the question that we all should have been asking since 1960: What if Seymor Krelborn bought a bird in Chinatown, rather than a plant?
Well, like I said, it was kind of ugly and scruffy when I got it...But then within a few weeks...It was like this beautiful disco parrot bird.
With a flawless narrative voice and just the right dash of humor, The Pet is a self-described "fiction morsel" that is sure to satisfy.
---
...delivers a gut-punch of a post-apocalyptic dystopia with his Bloom Anthology, the fourth of which, Predators and Prey, is a terrifyingly visceral take on the world to expect after the world we know ends.
Maybe nobody Bloomed, maybe it was just a control measure to scare people into obedience. Generations have come and gone in Eden, so who would really know.
Not for the faint of heart, but one-hundred percent worth the descent into horrors readers might find all too plausible for comfort.
---
...touched my heart with the Fifty-Word Short Story, One Man's Mountain is Another Man's Field. I'm already a fan of the Fifty-Word Short as a tool to hone fiction writing, and maybe this really belongs in poetry... but I loved it and I'm sure you will as well!
To many, a place to climb and conquer.
To Zhang, a place to call home.
I won't ruin it by posting any more because...well... it's tough to excerpt fifty words, but go show this wordsmith some love!
---
---
Poetry
...doesn't just write half-finished fiction, he writes completed fiction and poetry! Check out Atlas prompted by @mariannewest's Five Minute Freewrite.
Atlas, shake off your pain, the vault of heaven.
Lost in the oblivion of a fading fable, Zeus is no more.
...offers a lyrical grumble that balances between the comic and the tragic with my car was towed on a Tuesday.
no-man's-land, the empty space
in front of my apartment, cratered
where the bombs had dropped
at 08:01 sharp this morning.
Written for @d-pend's The 100 Day Poetry Challenge, this piece is a testament to the power of the community to encourage quality, original content.
---
...has also risen to the challenge, bringing us Distortions, a poem dealing with strain and stress on relationships.
Entrapped in a web designed to suffocate.
It'll wrap me up and spin me round,
And weave me a new fate.
Not only the words, but the visual structure of the piece, convey the tension of the author, a tension common to all but complete hermits, so check it out!
---
---
Nonfiction
...is a seemingly bottomless reservoir of aid to those who wish to improve their mood, self-image, or just plain feel better. She shares so much of herself and her own journey through both poetry and prose, that you might find yourself wanting to spend time reading more than this week's selection, Of Babies and Barbells.
Yesterday Lili asked me why I push myself so hard. Fitness goals is one answer. Anxiety is another. It is possible for me to be too fatigued to feel anxious, which I need right now.
I won't lie, a big part of this piece spoke to me, personally (as in I should really deal with my own anxiety this way), and that's part of why it's here. But the other part is because anyone who shares herself so generously for the sake of others deserves some serious credit in my opinion. Check out her blog and give her some well-deserved love!
---
...posts a series for beginners called - wait for it - Steemit Beginners' Series! And in this week's edition, when she answers @dreemsteem's challenge with Steemit Beginner's Series Featurette: Chart Your Course, she proves she may be somewhat new to this platform, but she is well-versed in goal-setting. And the series itself is a boon to the entire community, especially newbies, so bookmark this gem of a blog!
Steemit Beginner's Series was created to share my journey as a case example for new Steemians to examine, pull inspiration, and find new ways to enjoy their time on the platform.
---
...whom Islanders know as Thunder God, aka, the Cat "Guy" (sad trombones for all who recognize "Guy" as this dynamo's actual name), posts a thorough and incredibly beneficial poetry critique that he brings to the community through the awesome SteemitSchool Discord Server. With @d-pend's organizing, the Poetry School is off to a fabulous start, and is already into Week Four. The audio kindly provided can give those considering this level of critique a perfect view of what they can expect so loins may be properly girded! As @geekorner shares:
I believe giving critique is incredibly helpful. Both to the person receiving the commentary, but also to the one giving it. Since we're in a school setting, I am going to push participants a bit out of their comfort zone. And if we spend time giving you critique, I think it is only appropriate you spread the love further.
And I think it's only appropriate that a blogger like this get lots of love from our fellow Steemians. Thank you, Guy, for your very generous help not only on the Isle, but all across the Steemit-verse!
---
---
And thank you, dear readers, for continuing to support the Isle and most importantly, the many wonderful Islanders, who make it all worthwhile!
---
---
Do you believe as we do that Steemit Creatives deserve recognition for their hard work and talent? If so, please help us in our mission to reward this creativity both on and off Steemit. Upvote, resteem, follow! Are you looking to help a community dedicated to the respect and encouragement of Steemit creativity? Please consider a donation or delegation to Isle of Write. All of our account earnings go back into the Steemit Creative community.

---

If you'd like to wash up on our shore,
a click of the map brings you straight to our door!





art and flair courtesy of @PegasusPhysics