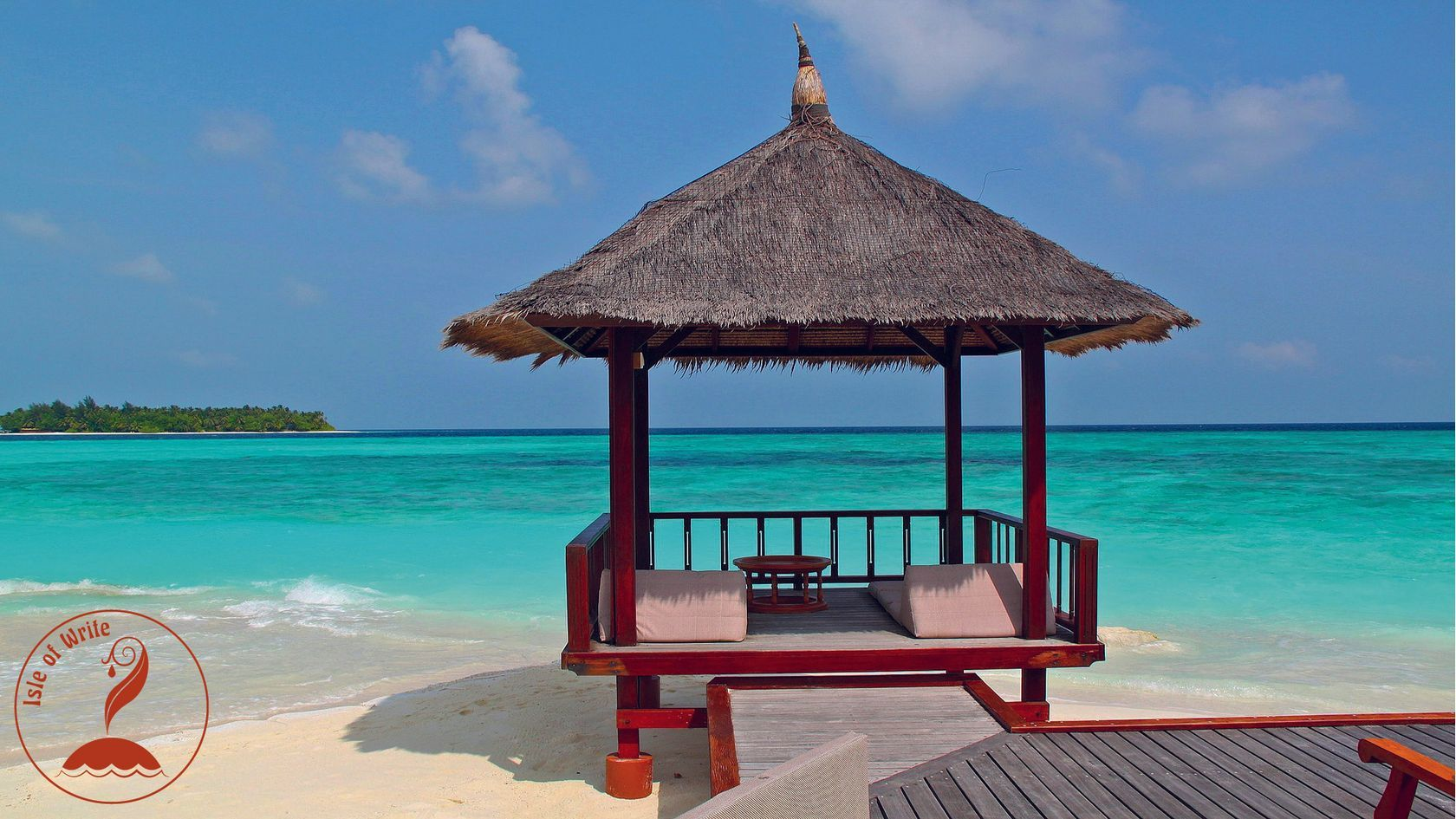 Message in a Bottle #31
Origin: Isle of Write
Sender: @jrhughes
Recipients: Steemit Creatives
---
---
Philosophy, Fiction, and Funny Stuff
---
When @vitkolesnik announced @nobyeni as the first winner of his fantastic Daily Bread Contest, I couldn't wait to check out her blog. Then life intervened and I disappeared from the digital landscape for what seems like forever. But this week I spent a few hours being intrigued, edified, and entertained by the eclectic collection of Philosophy, Fiction, and--well--just plain fun stuff @nobyeni brings to the Steemit Community.
Philosophy
In her piece, Growing Things, @nobyeni opens with a lovely insight into her philosophy under the thin guise of talking about lettuce:
Organically growing things is perhaps one of the most satisfying things. It reminds me that forcing decisions top-down will never work. That no matter your plans, growth is only possible when connections are created between things, between people, that are based on mutual recognition. That foster truth and honesty. That allow for openness and diversity.
And she demonstrates her ability to discuss said philosophy in a lighthearted manner with her contribution the the twenty-third Comedy Open Mic, Explaining Philosophy to Non-philosophers. This piece is a treasure of Benedict Cumberbatch-as-Sherlock gifs and this alone would have made perusing her blog worthwhile for me.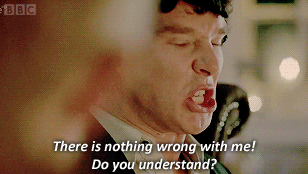 I'm just in love with a fictional socoiopath
@nobyeni even brings Ayn Rand's philosophy to the page. Not Objectivism, but Rand's philosophy on writing, which was an interesting read in Ayn Rand's lectures for readers and writers:
For Rand a plot is a purposeful progression of events. Leading to a climax, where all plots converge and get resolved. The minor ones before the big ones. Without this overall purpose, Rand says, you write something without meaning. You let circumstances decide what happens. She is dead set against this approach.
I led with Philosophy because "Philosopher" is @nobyeni's sole hint as to her nature in the "About" section of her blog heading. But this blog offers much more, like...
---
Fiction
In You Do Know You Sound A Bit Mad, Don't You?, a man deals with the complications of losing the ability to see walls, which @nobyeni demonstrates is a very different perspective from 'gaining the ability to see through walls:'
But not any more. He tried closing his eyes, but he couldn't un-see himself floating mid-air, above people floating just like him, with all kinds of junk around them. Eventually he had closed his eyes and left his apartment, walking to the elevator like a blind man, only opening them when the elevator doors had closed.
Philosophy seeps through even into her fiction, but in a good way, not in a beat-you-over-the-head way. Little nuggets sparkle through places like a seemingly innocent conversation between a little girl and her captive mystical creature in The Girl and the Leprechaun
Lara had to think about that. "My teacher says it's good to ask questions."
"Sure. But why do you ask why I do things?" Mr. Good had never really had such a long conversation with a human before.
"You must have a reason for it. Nobody just does good things for no reason."
And even in the most apparently serious pieces, @nobyeni's writing comes off as effortlessly entertaining, clever, fun, and often funny...
---
Funny Stuff
I haven't really given a fig for sportsball of any kind since I moved out of a frat house and the Super Bowl Sunday stopped being a sufficient distraction from the drunken mess I'd have to be cleaning up on Hangover Monday. So I was completely enchanted by Things to do during the Worldcup Finals, which included such gems as:
Pick your nose (everybody is looking somewhere else, so, why not?)
and
Re-watch your favorite meme/TV-show/movie/commercial for the zillionth time
There is so much more to this wonderful blog and I'm sure to the wonderful philosopher-slash-writer behind it. I strongly encourage you to toss @nobyeni some upvotes, maybe even a resteem and a follow. She's a well-rounded author who consistently contributes quality material to the platform and deserves the support of that community.
---
---
Maybe the next Isle feature could be about your blog! Don't miss out on @vitkolesnik's latest DBREAD challenge., and why not join us over at the Isle of Write?
If you believe as we do that Steemit Creatives deserve recognition for their hard work and talent, please help us in our mission to reward this creativity both on and off Steemit. Upvote, resteem, follow! Are you looking to help a community dedicated to the respect and encouragement of Steemit creativity? Please consider a donation or delegation to Isle of Write. All of our account earnings go back into the Steemit Creative community.

---

If you'd like to wash up on our shore,
a click of the map brings you straight to our door!





art and flair courtesy of @PegasusPhysics