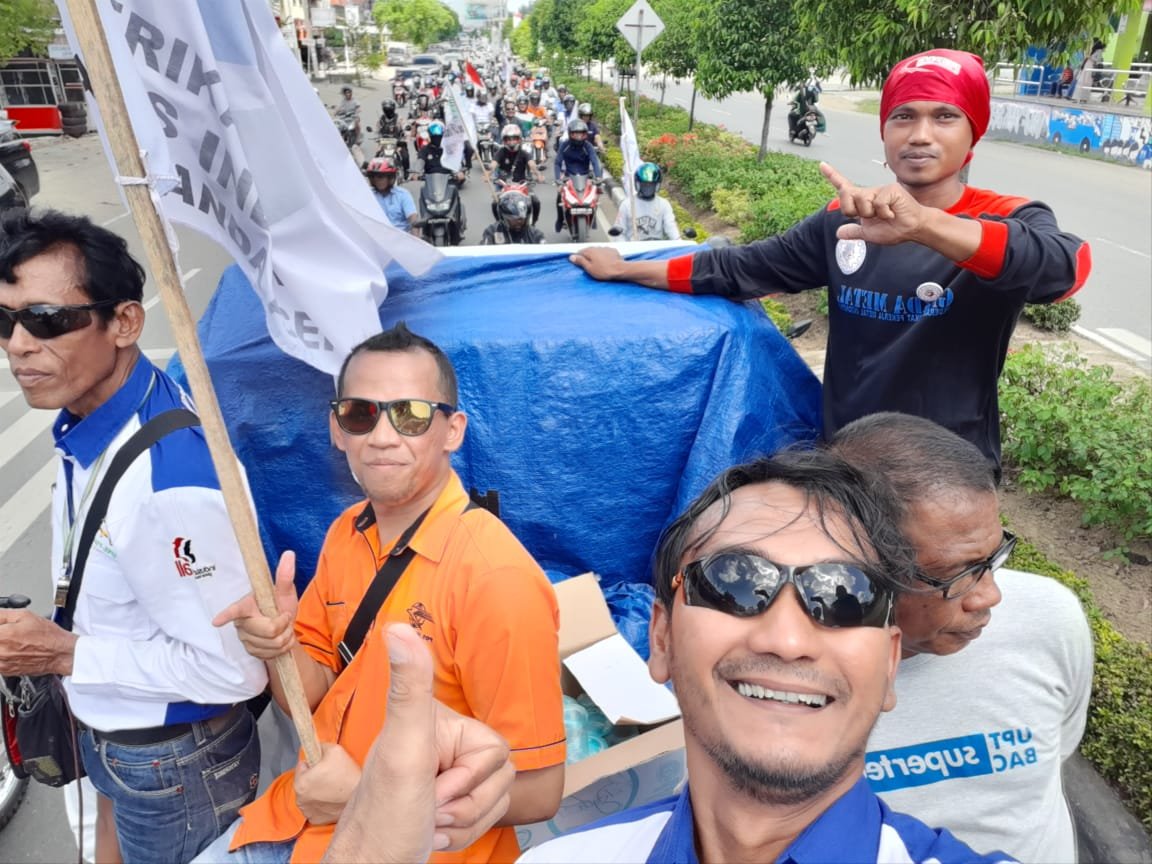 Yesterday, precisely on May 1, 2019 was celebrated Mayday day. In my country, Mayday day is a national holiday. To commemorate Mayday, almost all trade unions in Indonesia celebrate with joy. Various action and demos criticizing government policies that are considered detrimental to the interests of workers are carried out by trade unions who are members of various confederations, federations and trade unions.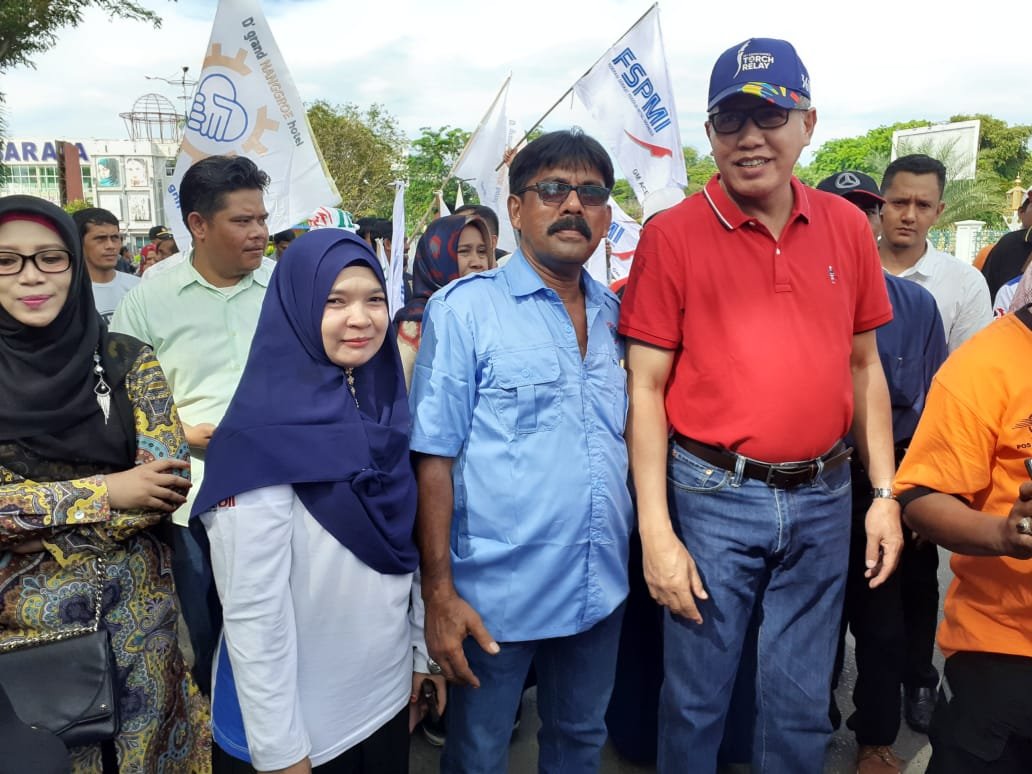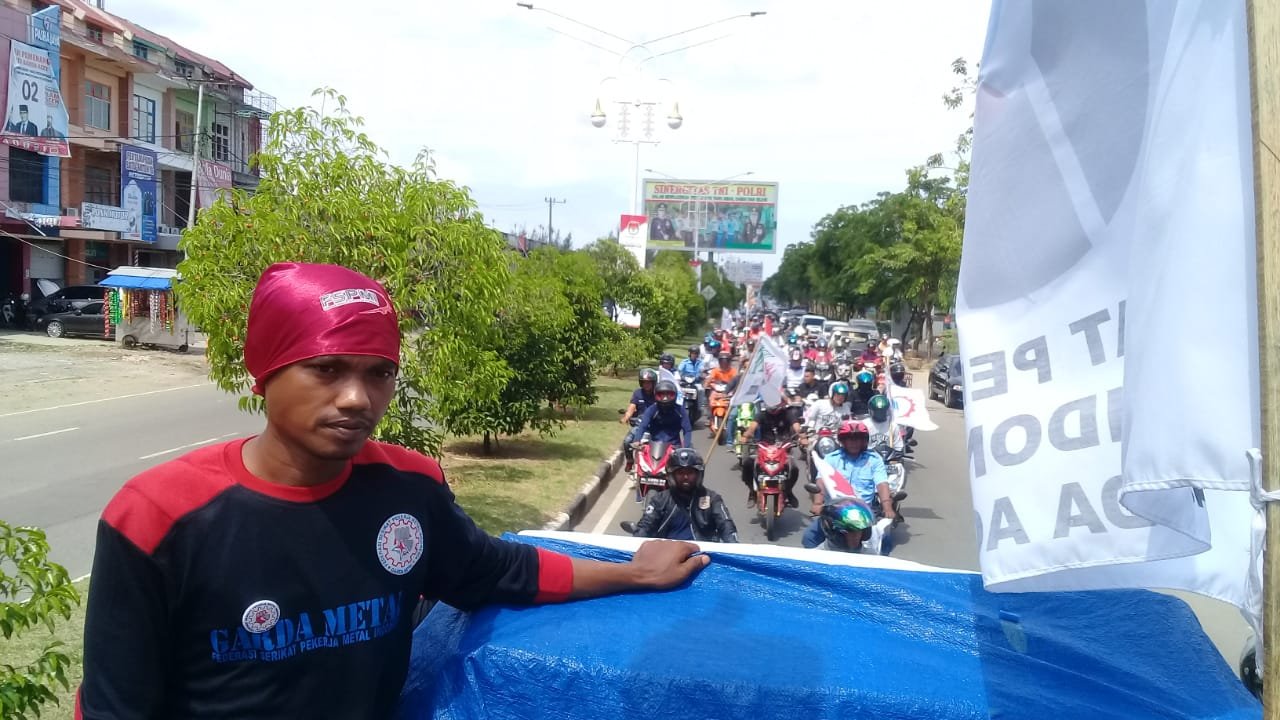 Convoys were carried out by Acehnese workers to claim their right to a decent life
In my area, Aceh, also did the same thing. All trade unions that are members of the Aceh Workers Alliance (ABA) include, Aceh KSPI, Aceh FSPMI, ASPEC Aceh, Association of Teacher Workers' Unions, PT Pos Trade Unions and many other unions, giving speeches around the Banda Aceh Grand Mosque. Some of the demands put forward by the Aceh Workers Alliance include, the stipulation of the labor force qanun No. 07 of 2014 was made into a Governor's Regulation, urging the elimination of outsourcing personnel, assigning contract teachers to become permanent employees and several other demands.
There was something different about the Mayday celebration in Aceh, the speeches carried out by the Aceh Workers Alliance were also attended directly by the PLT of the Governor of Aceh, and he also promised to try to fight for the aspirations of the workers. And not only that, the PLT of the Governor of Aceh and the participants of the action from the Aceh Workers Alliance carried out a joint convoy around the city of Banda Aceh in conveying the aspirations of Aceh Workers' Workers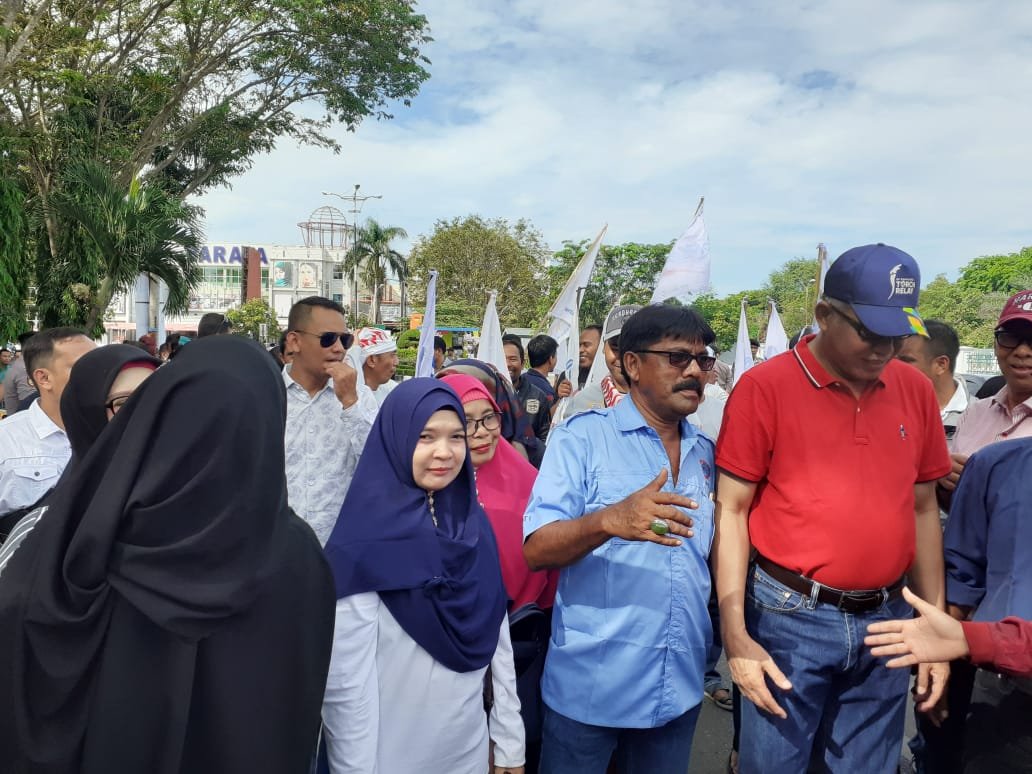 PLT Aceh Governor along with Aceh Workers Alliance (ABA) fighters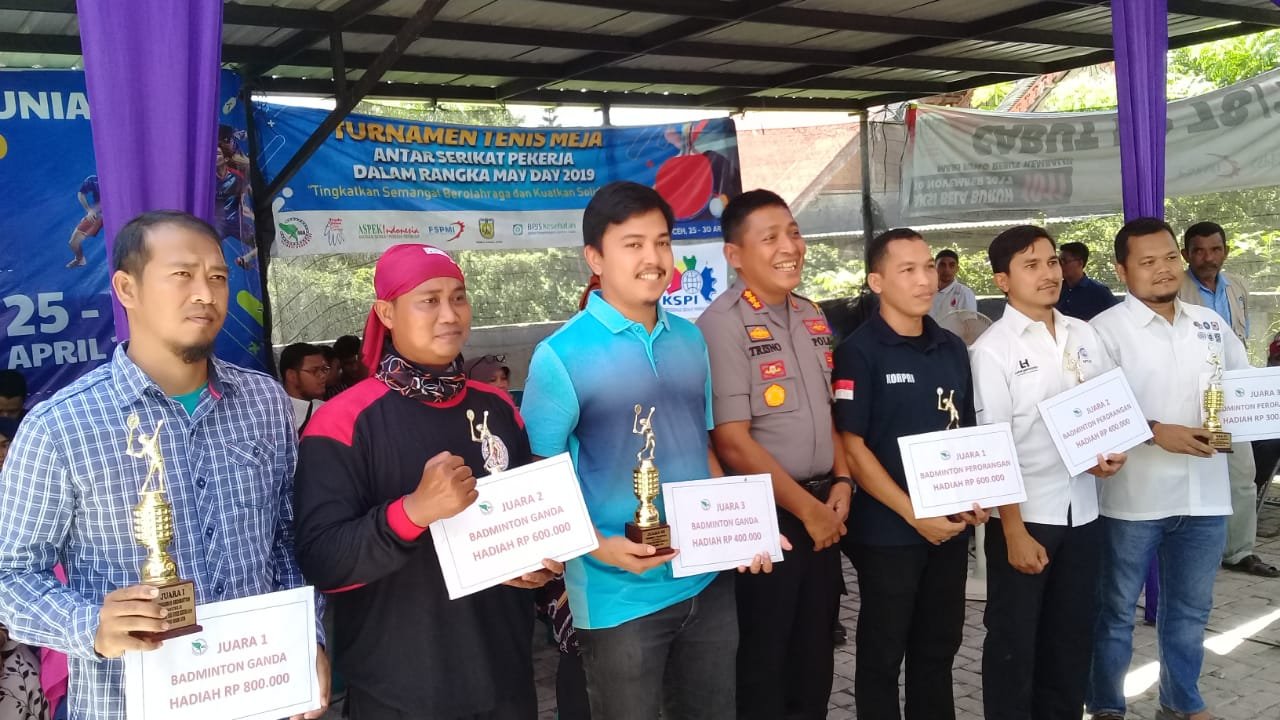 Champion participants in championship sports tournaments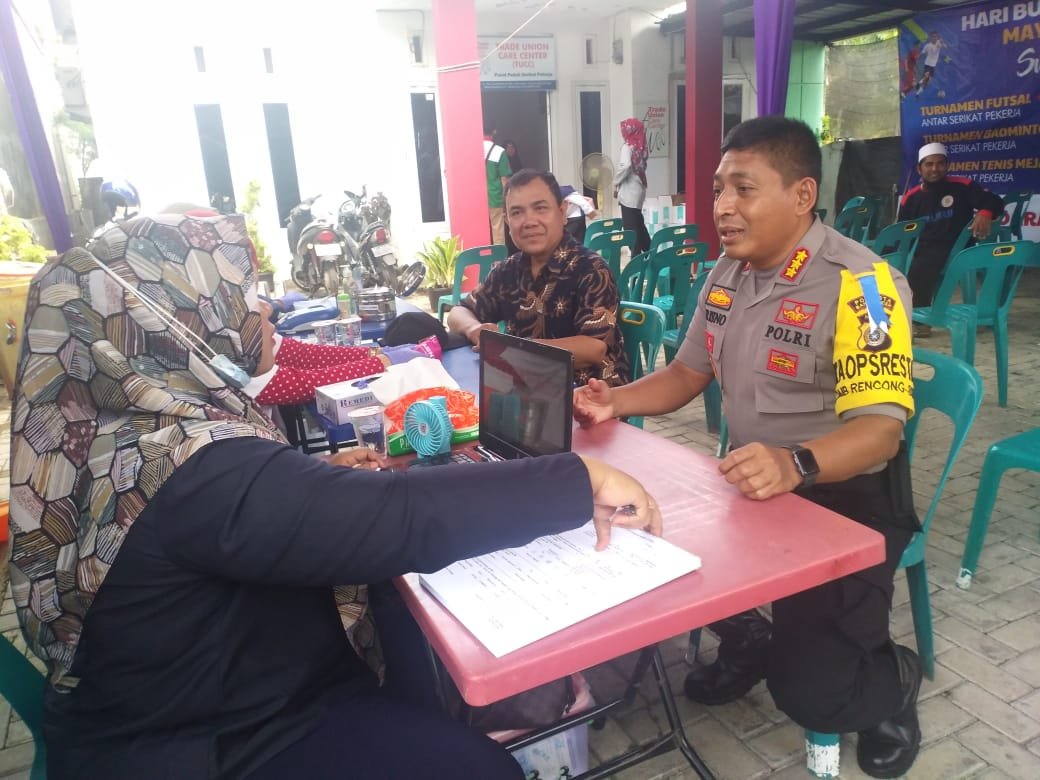 The head of the Banda Aceh city police (Kapoltabes) contributed to blood donations
In this Mayday celebration, the Aceh Workers Alliance also held a sports tournament for workers, including futsal, badminton and table tennis. In addition, the Aceh Workers Alliance (ABA) in collaboration with the Indonesian Red Cross held a blood donor activity which was followed by workers' workers. Success for the Aceh Workers Alliance (ABA), hopefully the ideals of the workers to improve a decent life can be realized.