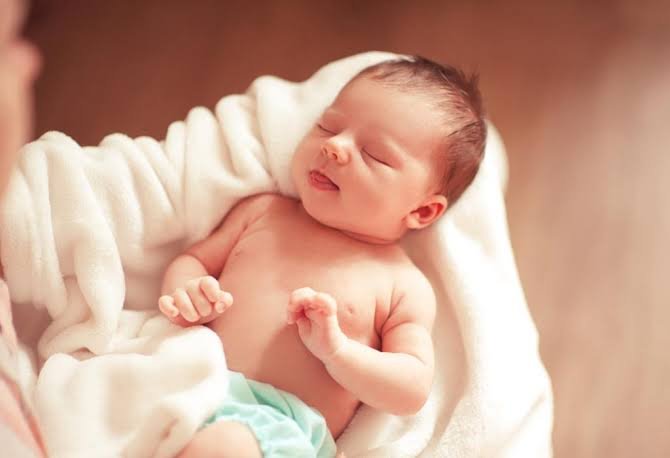 Pic source
Hi, steemian mommies! It's been so long to be here again. Now I'm coming back with my own good news. Have you watched The Baby Boss movie? I've just "got" my third package from Baby Inc. and it's a baby boy! I mean, again!. Now I have my own 'Three Musketeers' 😄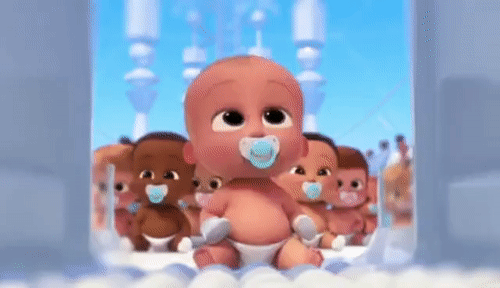 Source
Well mommies, I believe every pregnant mothers wish to have a baby as easy as in that movie. The baby comes from the baby factory. 😁. In reality, pregnancy and the baby delivery process is a matter. In fact, it's like a horror story for some mothers.
If you are facing dilema about giving birth options naturally or by surgery, which one will you choose?. Of course this question isn't directed for them who have no normal option. So, are you or is there anyone you know that is in pregnancy? Let's share our experience.
Giving birth naturally? Why?
People nowadays will avoid to experience the massive painful of the contractions during the baby coming. Those painful combination of cramps, back pain and others are the most popular reasons why mothers choose to go under knife process. There are some personal reasons why I chose giving birth naturally:
It's the best way to deliver the baby
That's what I read, heard and knew. I do agree all those pain is terribly painful even could be worse that you can imagine, but because I believe it is how the nature goes so I prepare myself since my first trimester.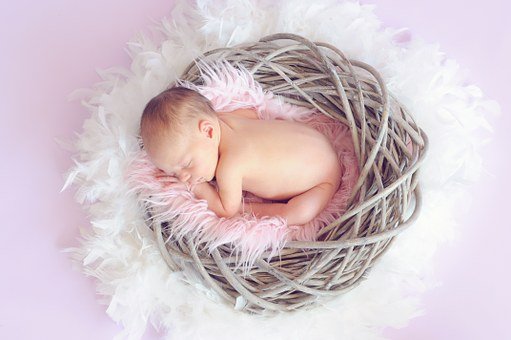 Pic source
My mom had never experienced giving birth by surgery. So, I can do it too
My mom has six children with no C- section process. She even gave birth to my youngest sister at 41 years old and was going well. Although there are no guarantee giving birth naturally or normally is about genetical. After my gynecologist checking routine the doctor said that my pregnancy had no medical problem so it's my ticket to give birth in normal way.

Fast recovery
Yes, giving birth normally will let your body recover sooner. You don't have to deal with the surgical suture which makes you must control your belly move even just to sneeze or laugh.
In Indonesia there are some traditions that we still practice for mothers who has just gave birth normally. Every tribes has different way in treating the post giving birth mother. Well, I actually love this post giving birth traditional treatment. In Aceh, mother after post giving birth will be "roasted" like a barbeque. The mother will lay on bamboo or wooden bench with warm fire under or maybe sitting above it. Mothers do not allowed to do anything only to breastfeed and only rest up to 40 days. What I love the most from the treatment is the massage. After being pregnant for 9 months and the delivery process made the body exhausted. It felt like all the bone cracked and mess. So it feels so good to be helped by stretching and bringing back your body comfort.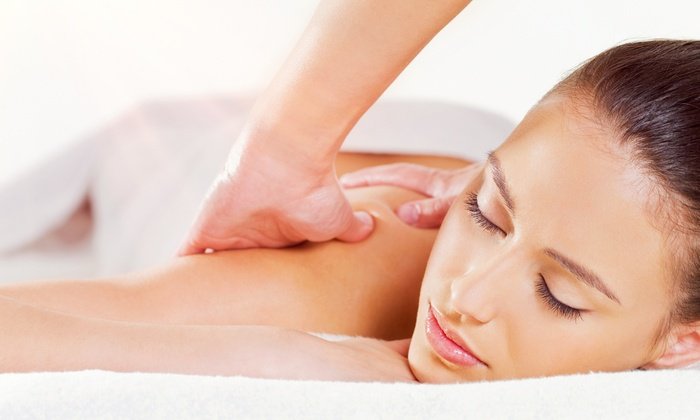 Pic source
Surgery makes me freaking out
I am terribly horror on this surgery issue. I can't even imagine the knife that the doctor use. I belive that this is one of my best motivation to give birth naturally. 😁
However, I think the feeling could influence your body. When you are feeling not comfortable or overwhelmed nervous made blood pressure out of control which is not a good condition for the surgical procedure.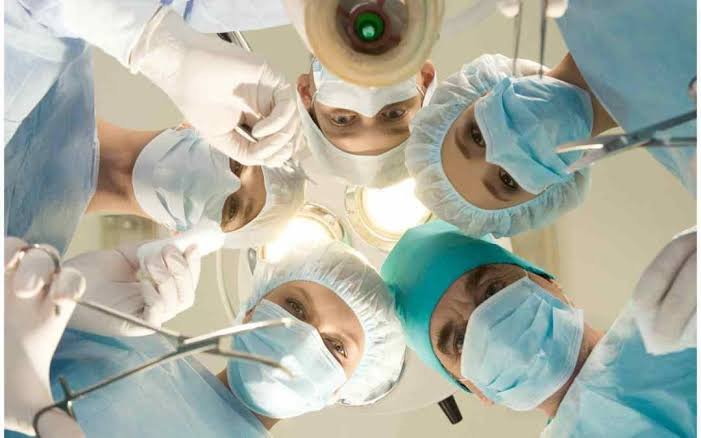 Pic source
3 kids are enough?? Who knows
If you go by C-section, so you are allowed to have three or now maximumly four kids with the certain distance of period which minimumly 2 years. But, among friends or relatives that I know who chose to go under surgery not until 2 years they were broke again. I mean, sometimes being pregnant could be tricky and unpredictable. It depends on your fertility, regular monthly period and your health and of course your husband health as well. Honestly, all my three pregnancy were not programmed on purpose. But, it just happened every 3.5 years distance period. I didn't set these and I don't understand why.
If you prefer to have more kids than three or four, with natural birth is very possible. I saw my great grandmother and my grandma had more that ten children and they were just fine. The point is there is no limit for you as long as you are healthy enough to do so. Just see the popular celebrity family Gen Halilintar.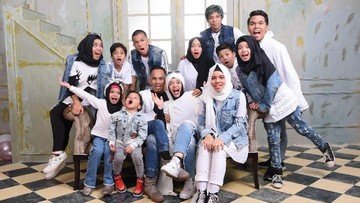 Pic source
Tips for mother who wants to do it normally
When I decided to give birth normally, I made a commitment to prepare myself. I had a healthy diet. Consumed more fruit and vegetables helps to fulfill nutrition but not your weight. I avoid ice cold, so I only drink fresh water or milk in room temperature or warm drink. I swam, stretched, and did some pro-natal position. In last month of last trimester, I walked a lot to help the baby in the best position to give birth naturally. Last, I always check my pregnancy to the gynecologist and consult to midwife too for the advice.
My third pregnancy story and what I learned
This third pregnancy was the longest wait of the baby coming. When I said I prepared myself, I mean that for my first and my second pregnancy. My third? I broke some rules. I drank a lot of ice cold, ice cream was my favorite. The weather was in transition and moreover it was in my last trimester which mostly felt sweaty and hot. I ate everything I want which was mostly noodle. I didn't walk and my weight this time was the worst number ever. Then, what I got? Just 12 hours before the labour, we went to the gynecologist to make sure everything was going well. After the baby checking through the ultrasound, the doctor said something shocking which I had never expected before. My baby in OP occiput posterior position which the doctor said was difficult to give birth normally.
I was feeling bad and worry. The doctor said the possibility to birth in normal way could happen if during the rest of the hours I sleep by left sideway. In case the baby wouldn't change the position, that means I have to do C- section anyway. No! So I came home and lay down by my left side and all I did was worrying, searching, crying. Whenever I read that OP position was a difficult to give birth normally I kept crying.
A couple hours later the contraction has kept coming gradually. I sticked to the normal birth planning. I saw the midwife and she said the cervix has been opened at stage 3. From my previous experience, the each stage proces was happen almost every one hour. It was 4.00 am and my husband and I thought the baby would born around 11 am. When adzan called at 4.55 am he went to the mosque.
We were wrong. Just after he was leaving for dawn praying about 15 minutes, he came back and saw the baby already on my chest. He was shocking. I couldn't belive either that this time the intense painful moment only took 2 hours with the baby position have changed to anterior. Thank God.
After swaddling the baby, the midwife took the baby to scale the weight. My first son was born was 3.45 kg and the second one was 3.2 kg. My third one was, tadaaa...3.85 kg! So that was the result of the amount of food and ice that I consumed during my pregnancy which was the reason why I put super duper extra energy on the delivery. I was sooo exhausted indeed.
I learned a lot from that. My sister in law had to do C-section because of her baby was 4 kg and it's over weight for the mother's heap size. My third baby was 3.85 kg, it was so close. So you need to watch your nutrition and eat what you and baby need not whatever you want. Because the baby size will impact on mother's heap and cervix canal on the delivery process.
Well, hope sharing this can be useful for mothers out there. Thanks for reading. 🙂