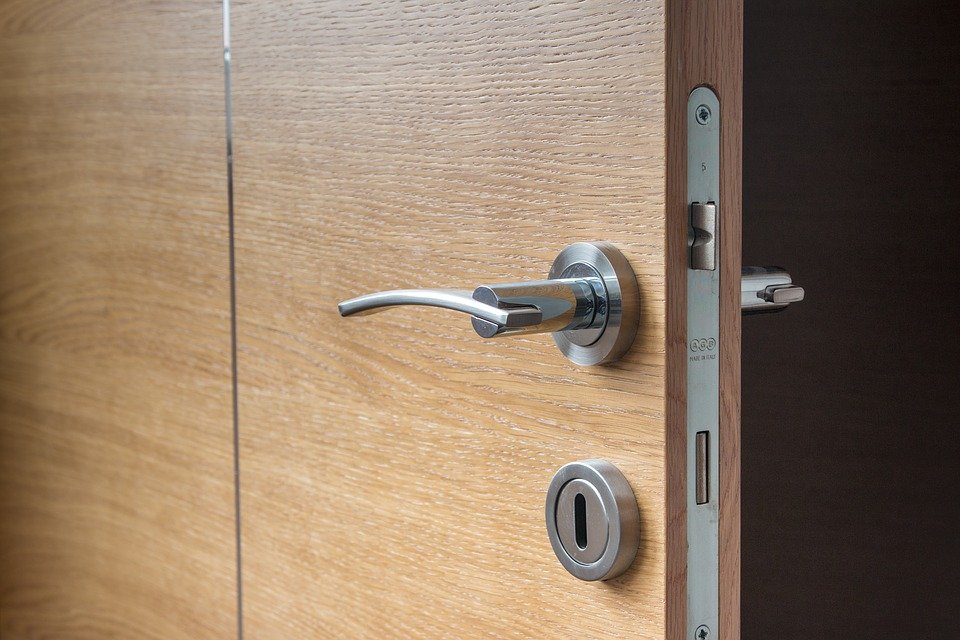 Disclaimer: This is a true story told to me by one of the victims 2 days after it occurred. I will be paraphrasing and telling the story as best as I can recall based on the victims statements to me. After I tell the story, I will be including my own commentary. This story is terrifying and super heavy and may not be suitable for all audiences. I will not be using real names here but will include the perpetrators picture, because, well... fuck him.
Stranger than Fiction.
In the early hours of Monday, May 6th 2019 a man walked into a 50 room hotel located on a Michigan highway in a town with a population of around 1200 people.This man was high on Methamphetamine armed with a metal pipe and intended to rape someone. The young girl (who was the only employee working at the hotel at the time) was on her first overnight shift and had only been employed at the hotel for a little over a week. She greeted the man, and noticed he was acting strange, asking her a bunch of questions (probably trying to find out if she was alone there). She alerted her boss via phone that there was a drunk guy who was in the lobby, she was a bit scared and she may need help convincing him to leave.
I need to backtrack a bit to tell this story correctly. Previously, the same man had entered a gas station (owned by the same people who own the hotel) where a male clerk was working. Since the man was acting strange at the gas station, the clerk had called the police. The town the hotel is located in has no police force/presence close by. The closest police post is about 20 minutes away.
The boss lives very close and was able to arrive at the hotel about 5-10 minutes later. The young girl was locked in the office with the man. The man was standing over her with a metal pipe and she was on the floor, huddled, crying, terrified. The man had told her he was going to rape her, then have her drive him somewhere, he was then going to kill her. He tried to hit her in the head with the metal pipe and she had luckily blocked it.
Enter badass boss, the boss (a woman, though I am unsure if this needs to be stated) struggled to break into the door, got it open and tackled the bad guy. She instructed the young clerk to grab the phone, run! call the police! The boss and the bad guy were fighting on the floor, wrestling, hitting one another, adrenaline running through both of their veins. They were now locked in the office together. Boss lady was able to pin the guy down, hoping she could hold him down into the police arrived. As she was holding him down he started biting her forearms, in a couple places he ripped out chunks of her flesh. The police did show up (I am not sure how long, but I believe the whole scenario was likely 20-30 minutes long). They broke into the office, and were able to arrest the perpetrator without further incidence.
The injures sustained by boss lady are as follows:
bruises/bite marks/open wounds from wrist to elbow on both arms
a gash that required stitches (from the metal pipe) on her forehead
bruises on her face and trunk of her body from being punched
tons of missing hair from all over her head
invisible wounds (emotional/mental/ptsd)
She is currently off of work for at least two weeks and has to go see a neurologist.
Here is the perpetrator, he doesn't get anonymity, his name is Terry and he has a long criminal record, including assault, drugs, and prison escape. He was on parole when he committed the crimes I outlined in this post.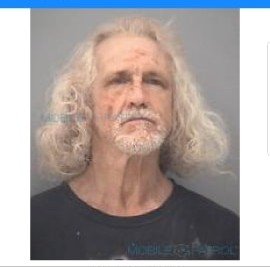 As of a couple days ago the perpetrator is being indicted on:
Assault with the attempt to murder
Controlled substance
2 cases of false imprisonment
Destruction of private property
Assault
---
This isn't my story, I don't want it to be.
Unfortunately, it could have been my story.
I have been reminding myself daily that although it could have been me....fortunately it wasn't.
How do you heal from a situation that didn't happen to you?!?!
11 months ago, I quit working at this same hotel after working there for a little over two years.
That was my shift for the last year I worked there.
I worked Sunday, Monday and Tuesday nights every week for 52 weeks, and prior to that I worked 1-2 3rd shifts a week.
I feel safer than I should in my community, I felt mostly safe when I worked there.
There were times when I worked at that hotel that I was scared, there were even a couple times when I was scared with a good reason to be. If this had happened to me I would have reacted differently, there are many areas you can enter in that hotel that have 2 or more exits, the office is not one of them. I would have ran, and if that failed i would have fought, if a gun or knife was present that would have obviously changed my reaction. I also always carried my knife with me at night, or some sort of weapon, 2 phones and all the keys.
The main victim "boss lady" was my coworker at the time I worked there and is my friend. The perpetrator actually stopped by my new house when we were working outside on the Saturday before the incident, I had a conversation with him. He lived across the street from the hotel, and has rode his bike around town the last couple years, so I didn't know him, but knew of him.
It is all very butterfly effect and it makes me feel some sort of way.
I am not sure how to get this out of my head, but it is taking up a bunch of valuable space in there and it isn't my story, so i wish i could ctrl+alt+delete.
-krazykrista