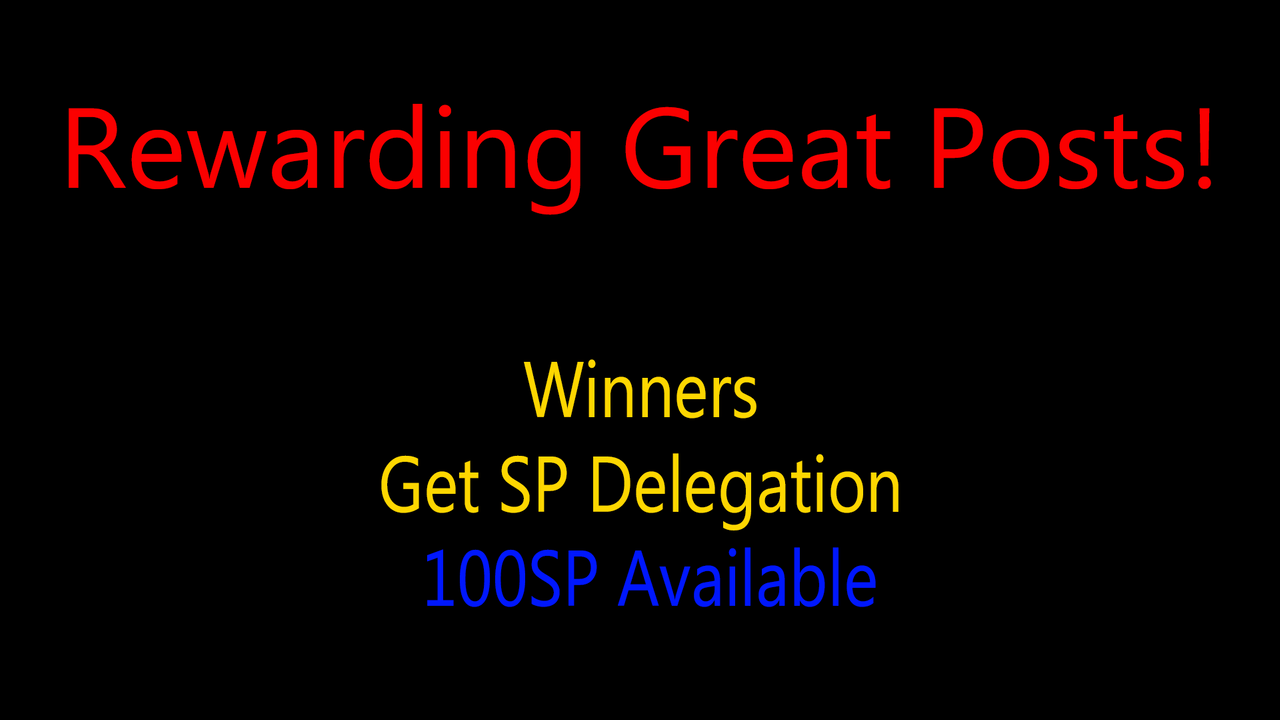 It's really quite hard to find great posts at the moment with the current systems in place, unless they are already so well supported with upvotes. I personally only use @Partiko when searching for posts as its a lot easier on my phone when i'm in bed than when i'm on my computer constantly writing or gaming. I also understand its especially frustrating when you put a lot of work into a post and it doesn't get recognized by the community.
I feel I need to support the smaller accounts that produce great content so I will be giving out 100 SP worth in delegations to posts I feel are great or interesting, of course this is completely down to what I find interesting but having such broad interests means anything you post of high quality should catch my eye. This also means it doesn't have to be a lengthy piece of writing, it could be some art or music. Literally anything!
The 100 SP will be funded from my main account @kph
Rules:
Comment post you wish me to consider
The post can be your own
Cannot give multiple posts of your own
Post cannot have rewards over $5
Rewards:
Posts will be ranked 1-5
Rewards for winners will be a delegation lasting 1 Month of;
1st = 50
2nd = 25
3rd = 10
4th = 5
5th = 2
I love for you guys to give me loads of great content to make my life hard! I know there is lots of brilliant articles so submit them below.
Good luck! Ask questions below if not sure of anything.