I know that we have discussed millions of times, but I still have a feeling that it doesn't reach everyone that needs to get this. :) Anyway, these 3 things are the most important for your living and earning on STEEM or any other tribe here... And I will try to show you why these 3 things can't work separately... Let's break things down...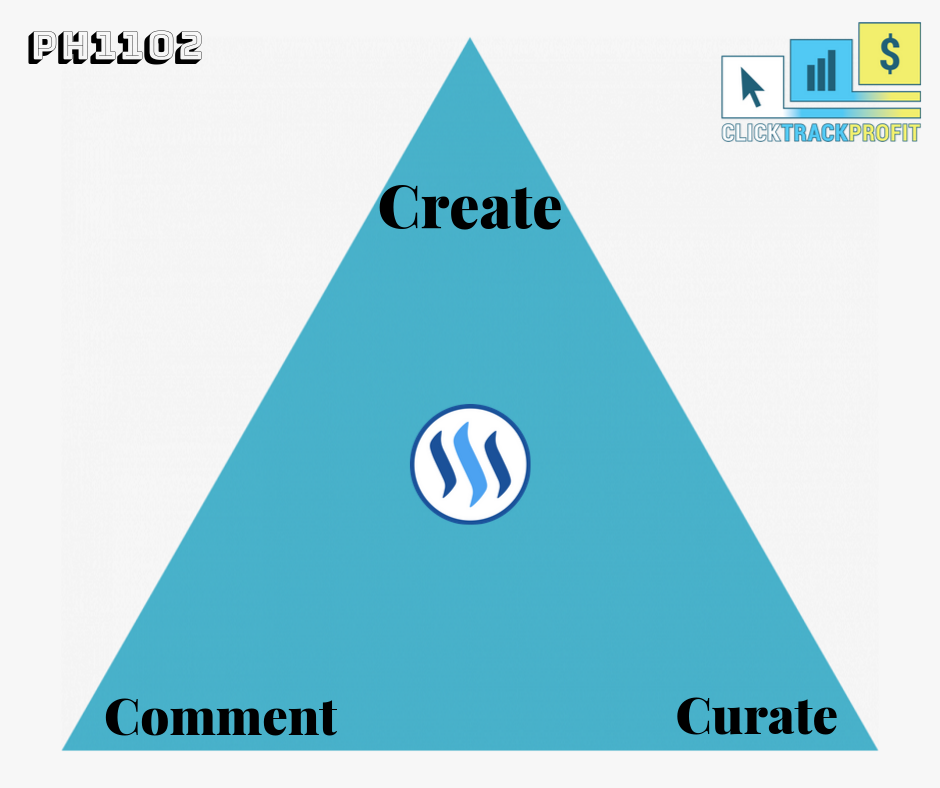 created on canva.com
I'm an Author, I don't need to comment or curate other posts!
I have bad news for you... You need to do all 3 things... Why?
Okay... You have written your super-duper post and got a few upvotes in the first few minutes... Someone commented on your post, and you are happy... After a day or two, you have done the same, and the result was the same... And you continued like that for some time, but the results are always the same... Why there is no growth?
Well, when someone upvotes and comments your post, usually expect to receive at least some response from the author... So, I will suggest you to ALWAYS post a reply on the comments and if you are in a position to upvote the comment, do so! By doing that, you will get happy viewers/readers who will come again to your posts and probably follow your account. And it will costs you only a few seconds or minutes to say "thanks" or respond to something else.
I'm commenter, I don't need to write post or curate other posts!
Actually, comments on STEEM are already counted as post, so you are writing posts :) Jokes aside, commenting can be a good source of income, but very rarely more profitable than writing posts...
For being serious on the platform you should build your brand and your image... Without posting your followers have no meaning and practically you can't grow your account... And regarding curation, you should upvote at least comments that you are replying to or whatever you find useful... Nobody likes leechers...
I'm curator, I don't need to write posts or comment!
You have a chunk of staked STEEM (or certain tokens) and the value of your upvote is more than decent... You CAN only curate posts, but the problem is the same as with "only commenting"... You will grow your token (or steem) balance, that's true, but you will not grow your followers base and network connections... And that's the point of this social network! You are missing the point!
STEEM and Tribes, in general, are ALL-IN-ONE package and if you want to build your brand and grow your account you have to do the all 3 CCC stuff (Create, Comment, Curate)!
~ph~

.:. .:. .:. .:. .:. .:. .:. .:. .:. .:. .:. .:. .:. .:. .:. .:. .:. .:. .:. .:. .:. .:. .:. .:. .:.

Don't forget to follow, resteem and browse my steempage to stay connected with all the great stuff!

Join SteemSavvy.com The Ultimate STEEM School
Do you need FREE affiliate marketing lessons? Join ClickTrackProfit
.:. .:. .:. .:. .:. .:. .:. .:. .:. .:. .:. .:. .:. .:. .:. .:. .:. .:. .:. .:. .:. .:. .:. .:. .:.