It was early autumn. I was at the café, it was a busy day so the café was crowded by people who go there during their lunch break and by kids and students after school. Since I came earlier, I got the seat for two in the corner of a café, but I was sitting alone.. Here, where I live, not many people would ask to sit with you, everyone here just need their own private space. But suddenly, one older man came into the café. He looked really classy, not many people dress like that and that's why he got my eye (since I'm into classy fashion as well). So he waited in line, ordered coffee and walked to me to ask if he can sit while he waits for his coffee to be made. I agreed, of course. At first we sat there quietly, but then he noticed a camera that was laying on the floor by my chair. He asked me then if I'm a photographer. I replied with yes, but added that it's just my hobby and that I'm really new here. He told me that he believes in me. I said thanks and then we sat quietly for few moments until he asked again. "Can you show me the picture? I wanna see if I look good". I froze then for a moment and recalled that I took a picture of him through the window of a café.. So it means he saw it. Well, I started explaining that I really liked how he looked so I had to take a picture. But he wasn't mad, he was glad, indeed. And he just wanted to see how the picture looked. He then thanked me, wished me luck (I did the same), took his coffee and walked away with a cup in one hand and with a hat in the other one.

Here's the picture with that story behind it: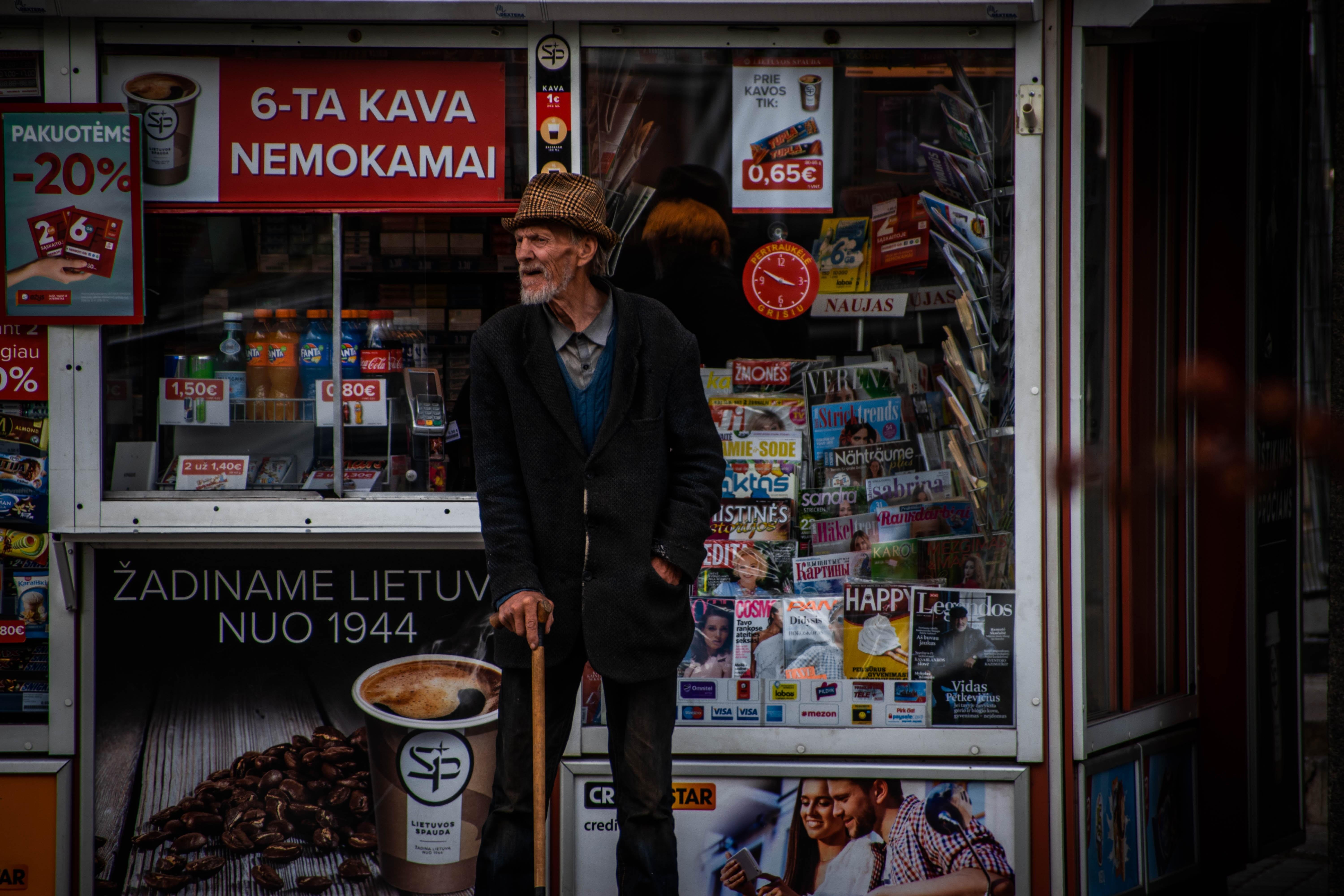 Thanks for checking out!