Good evening steemians friend ...
Tonight we are a little discuss about building an online business using CMS, as where post @levycore.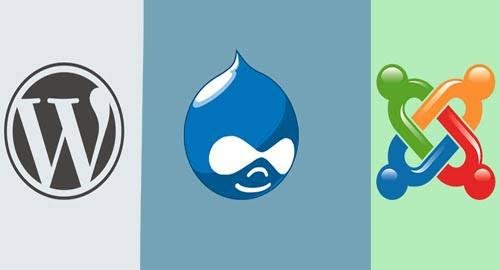 There are several possibilities that make the product you sell not much sold even though many have visited your site. One of them may be due to the appearance of an online store site that is less interesting.
If you want to use an attractive and easy to use interface, you can try to use CMS.
What is a CMS?
CMS is an extension of the Content Management System or if in the language interpreted as a content management system. If there are instant noodles on the food, CMS becomes the creation of instant sites provided on the internet. CMS you can use even if you do not know about programming at all. CMS also provides templates like WORDPress.
So, what is a CMS?
In short, CMS is a software, can also be called the system that organizes the content on the website, can the website in the form of company profile, e-commerce, blogs, forums, and others.
Until this section hopefully has a little answer to the question "what is cms?". The next section I will try to explain a little part of the benefits you can get when using CMS.
Why Use CMS?
There are several reasons you need to know before deciding to use CMS. Not only is it very easy on the installation process, while using is also very simple.
If you've already used WordPress, it would not be difficult to customize, use, and develop CMS as needed.
Efficiency
Not many entrepreneurs have time to create a website from scratch. If you are someone who has a business, do not have enough time to create a website, but want to have a website for your business, CMS is the right choice to be your tool for success through the internet.
It does not matter though the cost you allocate a little, in fact, you can use those fees to pay someone to do website content only.

Easy and Fast
Do not understand about programming? no problem!
If you are someone who has never learned about programming, CMS is the perfect choice for you to learn. CMS offers a lot of convenience from the installation process to the maintenance process and content update.
CMS will also be very helpful if you need a website in urgent condition. With just a few clicks you can already display the website page and just enter the content-content only.

Easy Content Delivery
Although the installation process is simple, but its features are complete. In fact, you can manage many things through CMS on the admin page that there is one package with CMS installation. Want to add another feature? It is possible and easy to do by adding it through the plugin installation feature provided.

Addition Function
Not only manage additional features, CMS can also be dissected the source code and tailored to the needs of the website. For those of you who are familiar with programming will definitely like the custom source code feature, because it can be very flexible adjust the settings according to your wishes and needs.
Please note that before changing the original source code of the CMS template you need to make sure it has backup data. At least do the editing process using only copy data only