Hello steemians
---
Menciptakan sebuah alat yang dapat digunakan oleh orang-orang untuk memudahkan dalam melakukan suatu pekerjaan merupakan salah satu perbuatan yang mendatangkan pahala bagi pembuatnya.Karena dengan penemuan tersebut dapat dirasakan manfaatnya oleh orang lain.
Creating a tool that can be used by people to make it easier to do a job is one of the actions that bring rewards to the creator. Because the findings can be felt by others.
---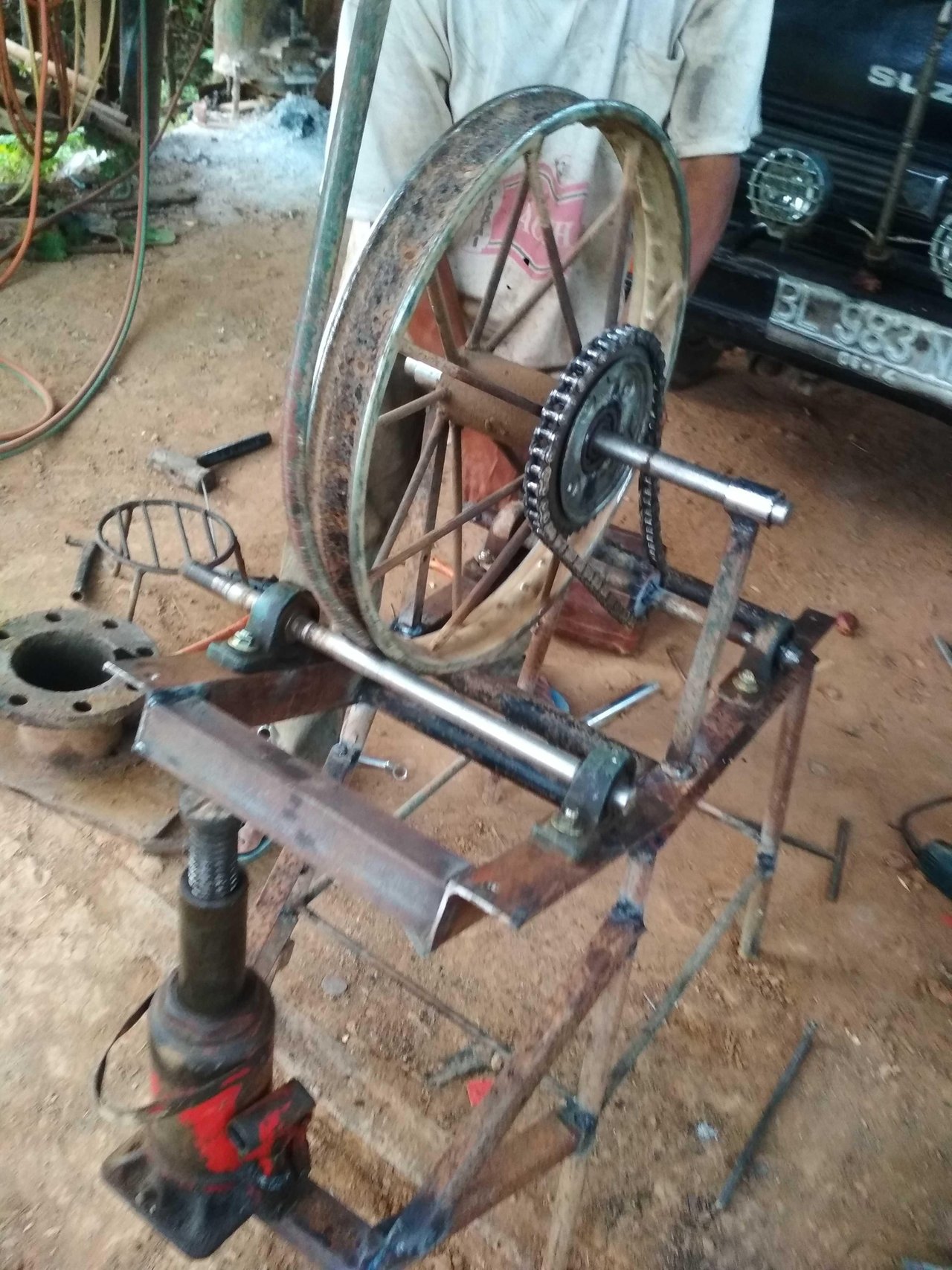 ---
Seperti yang dilakukan oleh salah seorang warga Meurah mulia beberapa hari ini.Dia bernama Hanafiah.Dia menciptakan sebuah alat yang dapat digunakan untuk membengkokkan besi untuk membuat teratak atau semacam tenda yang dapat digunakan oleh masyarakat pada acara peresmian sebagai tempat berteduh dari sinar matahari.
As was done by one of the noble residents of Meurah a few days ago. He was named Hanafiah. He created a device that can be used to bend iron to make a lotus or a kind of tent that can be used by the community at the inauguration as a shelter from the sun.
---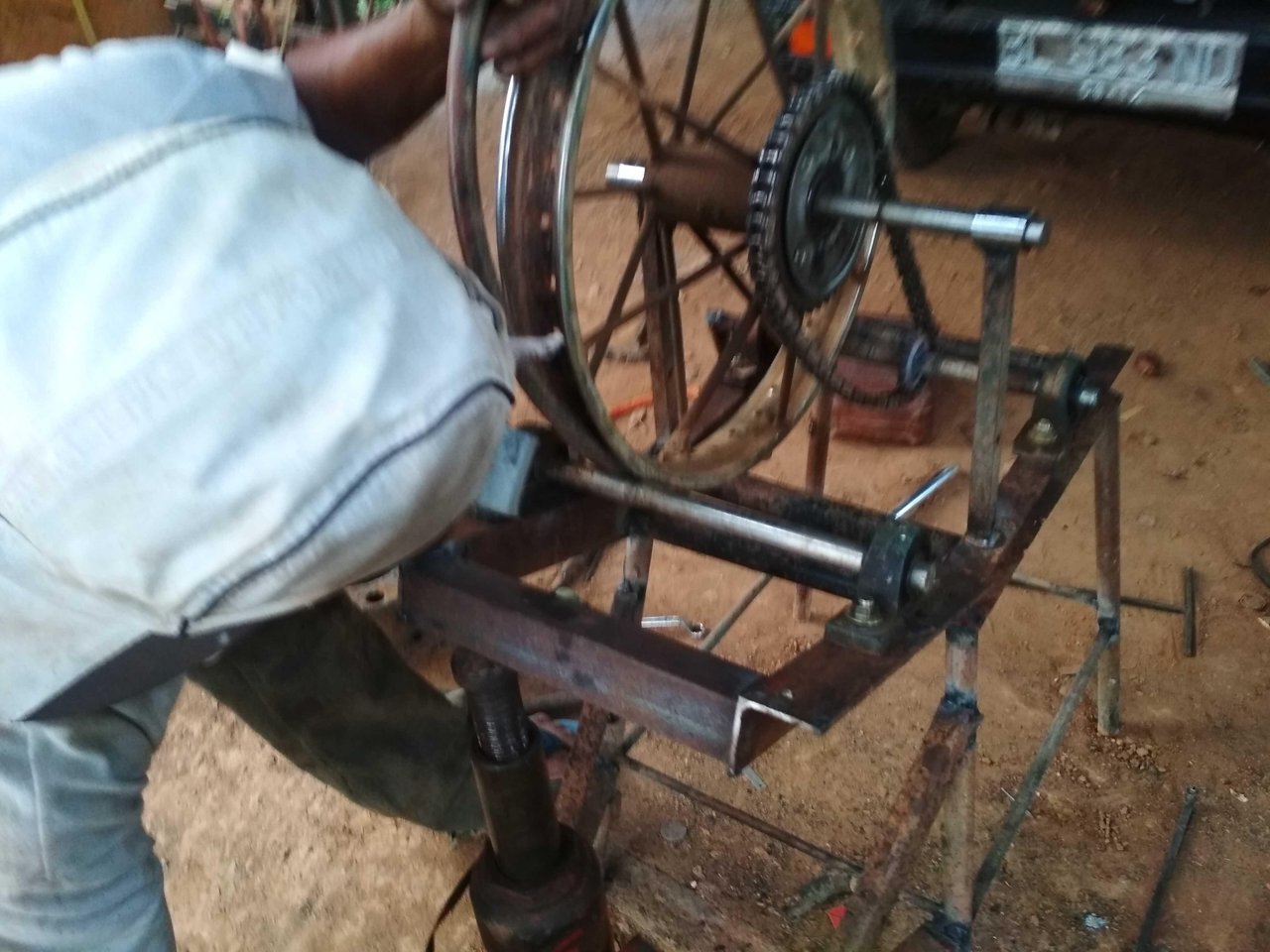 ---
Dia adalah seorang tukang di bengkel las miliknya.Sehari-hari dia bekerja mengelas apa saja yang dibawa kepadanya.misalkan ada bagian motor yang patah.dan dia juga membuat teralis besi dan sebagainya.Semoga alat yang dia temukan dapat bermanfaat bagi kita semua.
He is a handyman in his welding workshop. Every day he works welding whatever is brought to him. Suppose there is a broken motor part. And he also makes iron trellis and so on. Hopefully the tool he found can be useful for us all.
---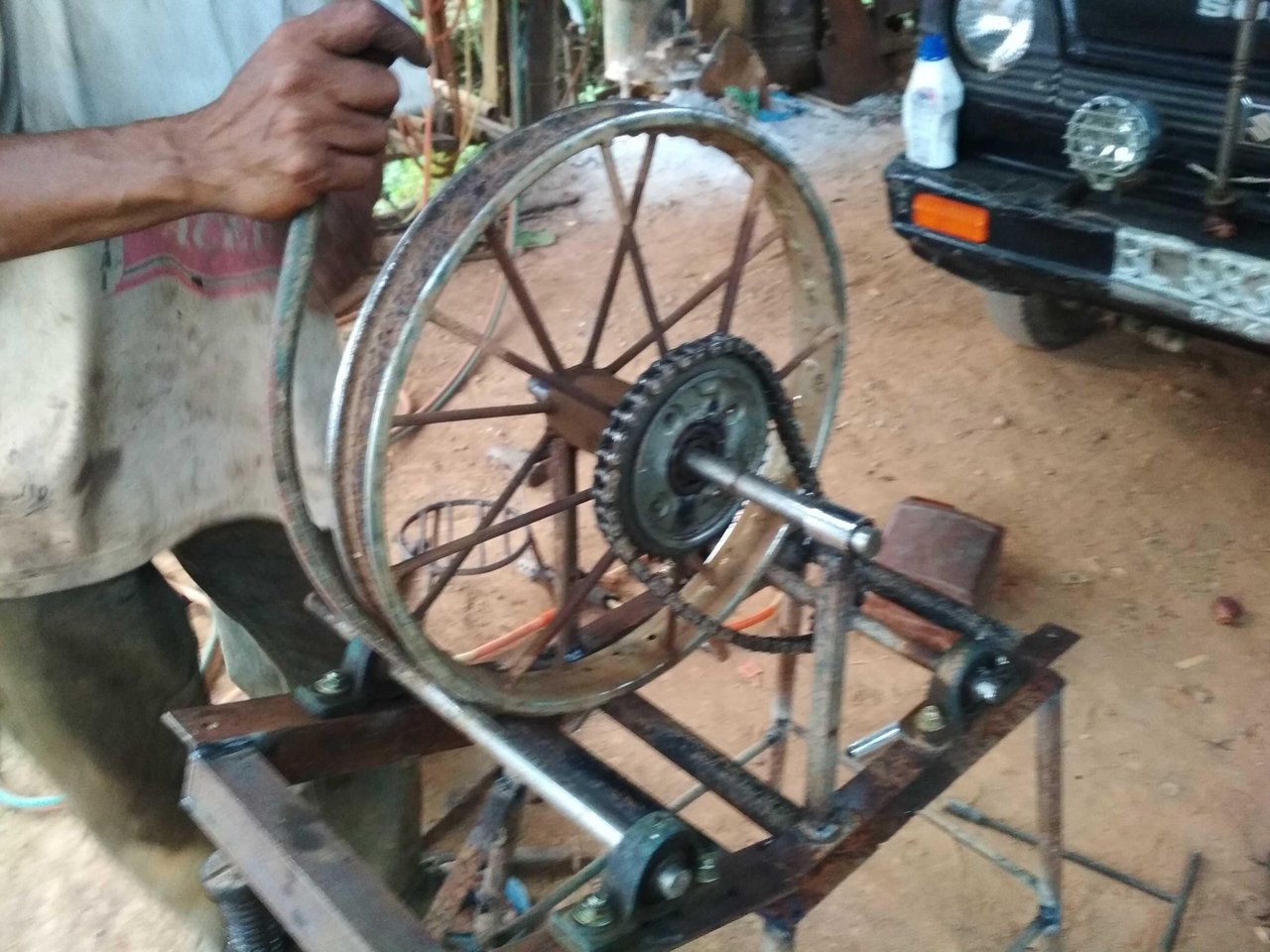 ---
Dia membuat alat ini sendirian tanpa dibantu oleh temannya.he make this tool without helping him friends