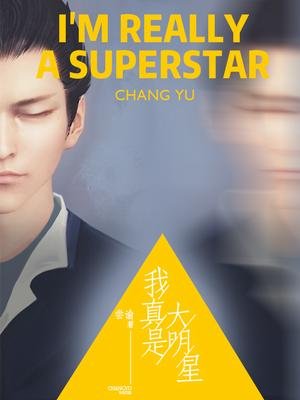 Image Source
I'm Really a Superstar in short IRAS is a novel of Chinese author Chang Yu and you can find english translations in webnovel now (before was in wuxia but translator moved)
Synopsis:
Average Chinese student want to become superstar , but his looks is below average and his abilities too, but one day he woke up in another world(parallel world) with gaming ring (can buy items like memory capsules or invisibility or skills books) and in parallel world there is no google no famous artists , famous songs from his old world, so he started to recreate all songs,books,shows and many more from his old world to become a superstar in this new world.
Main character is very funny because he is stubborn and always in trouble and fight with all (usually not with fists but with words) in any industry.
Also in this novel we got many links to chinese culture (read classic poems, watch shows in youtube) so its very fun and you can learn something from it.
now lets move to my rating
easiness of reading 9/10 (easy to read)
amount of chapters 9/10 (we got 750 chapters translated/1117 in Chinese)
details and world aspect 9.5/10 ( linked to real world china and all kind of jobs explained very well)
romance aspect 5/10 (this novel at least in first 750 chapters got not many romance scenes and love develops slow)
fun aspect 9/10 ( very interesting and fun to read , many jokes and face slapping from main character)
overall my rating is 8.75 - its pretty high so i suggest you to read this novel .
here is link to read in English
https://www.webnovel.com/book/7834223205001705