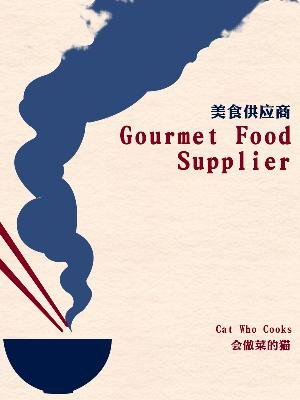 Gourmet Food Supplier (美食供应商) is a novel from Chinese author Cat Who Cooks (会做菜的猫)
You can find English translations on webnovel the link will be at the end of the post.
Synopsis:
Average man received system of God cooking and opened his small restaurant. At first he started only with cooked rice (with price of x10 ) and step by step he gained popularity and leveled up in system, so he can cook more dishes. His restaurant got weird rules and he got quite a temper. His journey to become best chef of universe starts.
Now let's move on to my rating:
Easiness of reading: 9/10 (very easy to read)
Amount of chapters: 7/10 with potential of 9+/10 (Currently there are ~180 chapters translated to English out of 687 in Chinese and its ongoing)
Details of the world: 8/10 (real life china )
Romance aspect: ?/10 ( in first 180 chaps he is alone )
Fun aspect: 9.5/10 (its very fun to read because his restaurant got crazy rules and people want to eat more and more but cant)
Overall, my rating is 8.2, with potential to easy have 9.2+. This novel is not about fighting but about slice of life and cooking. We will have a lot of fun by following journey of young cooker:) For me it was very fun and easy to read so reccomend if you want some real life novel without fighting , but just cooking adventures.
Links
Novel in English:
https://www.webnovel.com/book/6831827102000005/Gourmet-Food-Supplier