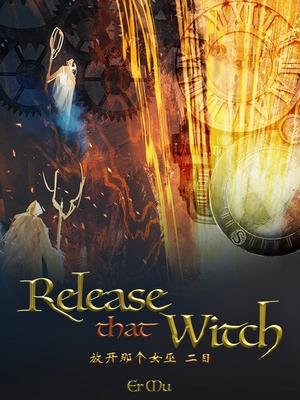 Release that Witch (放开那个女巫) is a novel from Chinese author Er Mu(二目)
You can find English translations on webnovel the link will be at the end of the post.
Synopsis:
Engineer and scientist Cheng Yan transferred to another world in that world he appears as a royal prince . He dont know magic or swordsmanship but he know a lot about technologies like how to build robots,gun and son on. Also this world is medieval world without any technologies but they have witches and magic, so he start his race to win a throne plus his empire of technologies plus witches.
Now let's move on to my rating:
Easiness of reading: 8/10 (pretty easy to read )
Amount of chapters: 8/10 with potential of 9+/10 (Currently there are ~436 chapters translated to English out of 890 in Chinese, but its ongoing)
Details of the world: 9/10 (fantasy world with magic how we love it plus main hero add technologies and its fun)
Romance aspect: 6/10 (harem style )
Fun aspect: 8.5/10 (its pretty fun to read mix of magic and tech knowledge , many action,battles, and he building his empire like in age of empires or civilization strategy game)
Overall, my rating is 8.2, with potential to easy have 9+. This novel is unique due to technology engineer , not all who travel world know so much plus we have many battles and war. After novel translator moved to quidian speed of translating increased so i recommend to try it.
Links
Novel in English:
https://www.webnovel.com/book/7931338406001705/Release-That-Witch