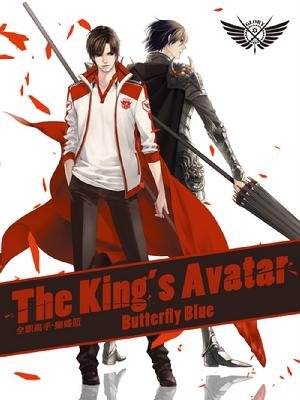 The King's Avatar (全职高手) is a novel from Chinese author Butterfly Blue (蝴蝶蓝)
You can find English translations on gravity tales, the link will be at the end of the post.
Synopsis:
Ye Xiu is a legend in game Glory , but after sometime he got kicked from his team and he went into closest internet cafe to find job of administrator of internet cafe. He gave his character in game to his former team and now starts all his journey from a scratch with multiclass character , with his knowledge and skill.
Now let's move on to my rating:
Easiness of reading: 9/10 (i was addicted )
Amount of chapters: 9/10 with potential of 9.2/10 (Currently there are ~745 chapters translated to English out of 1728 in Chinese)
Details of the world: 9/10 (world of pro-gamers and gaming in our age with mouse and keyboard )
Romance aspect: ?/10 (after 500 chaps he got who love him but i dont see progress from him )
Fun aspect: 9.2/10 (this novel is best in gaming industry for me , and many action from chap to chap)
Overall, my rating is 8.7, with potential to easy have 9.5- This novel as i said before is best in gaming industry for me , not like all virtual reality novels but our age with mouse and keyboard. Game is very detailed and interesting plus all battles is fun to read. Definitely top notch in gaming genre. Recommend
Links
Novel in English:
http://gravitytales.com/novel/the-kings-avatar
in Chinese:
http://book.qidian.com/info/1887208