Word Exercise [Spoon, Tick, Snowflake, Protest, Random, Help, Happy, Leaf, Machine, Kid]
"Hey Champ, what are you doing?" I called out to the kid who seemed to be running around at random.
"Catchin' snowflakes, Mister!" she called back.
"Snowflakes? With a spoon?"
"Yessir!" Came her delighted reply.
'Who am I to judge?' I asked myself. 'She seems happy and, given her squeals of delight, she's a snowflake catching machine.'
"Do you need any help?" I asked, a little envious of her care-free nature.
"Sure! I won't protest!" She answered, stopping abruptly afterward. "Wait! You'll need a spoon too!"
"Just a tick." I said, already walking over to a vendor who'd been watching. Now spoon-in-hand, I took a leaf from the girl's book and got down to the business of rushing snowflake-to-snowflake through the park.
---
And now the final batch of Inktober sketches.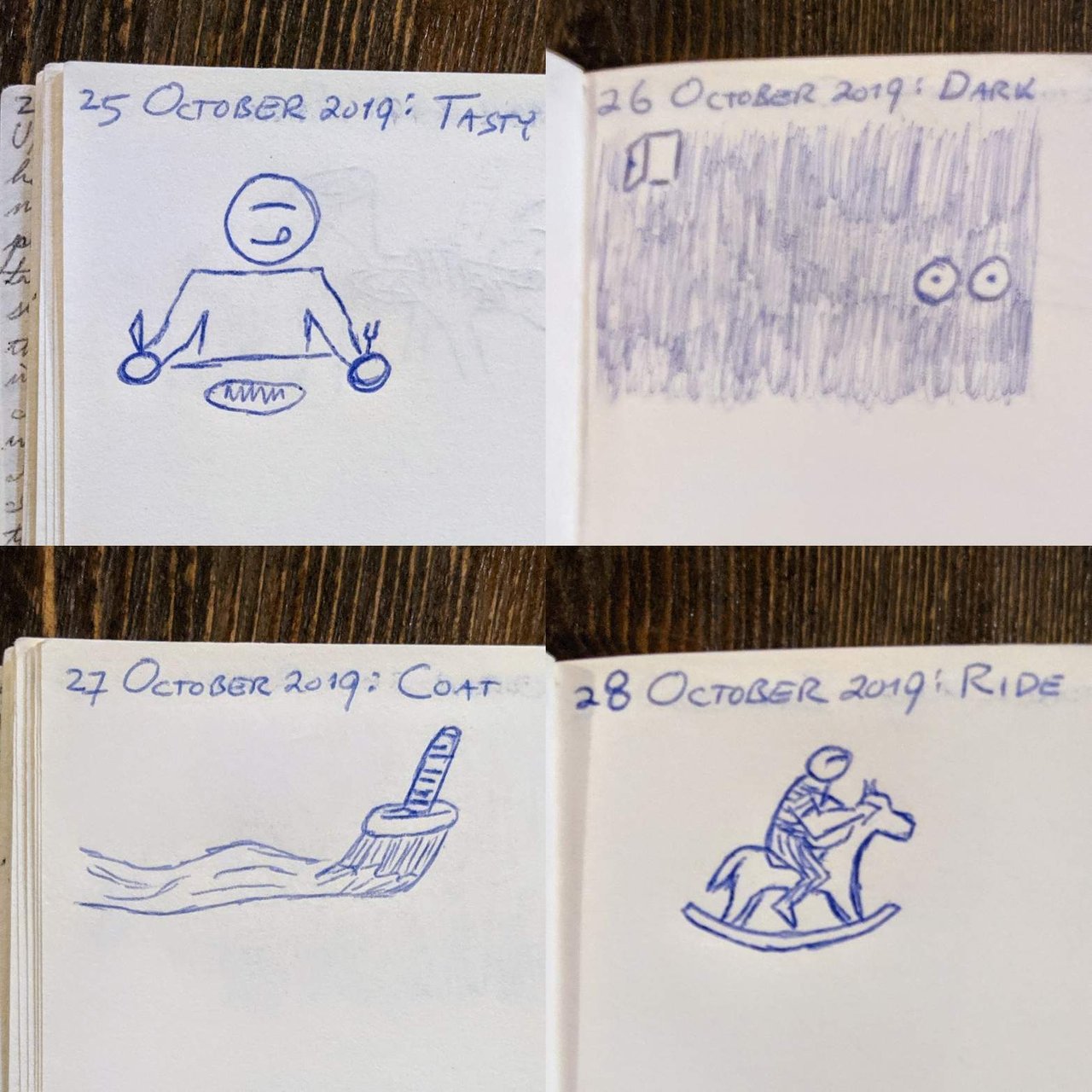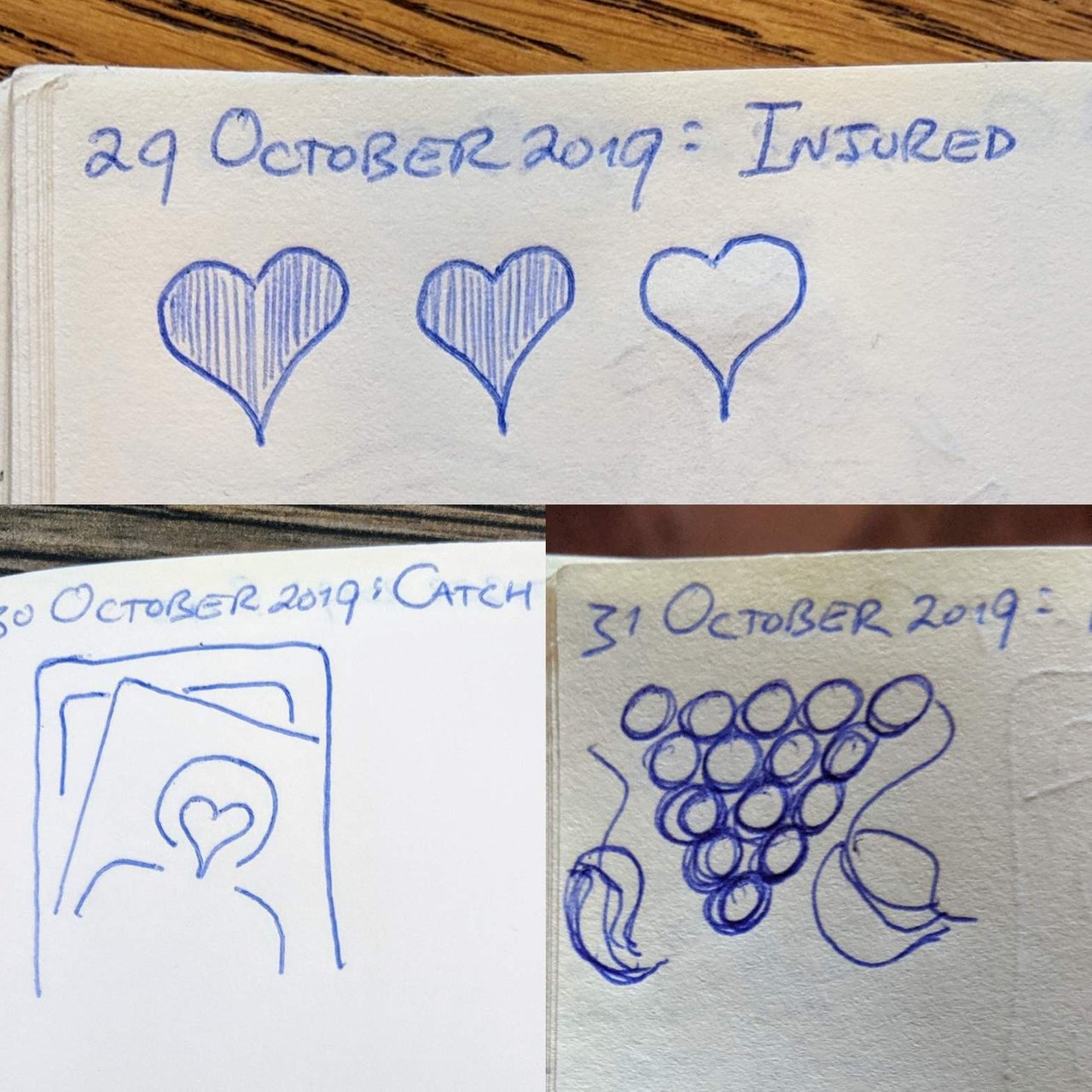 Posted using Partiko Android