As part of a writing exercise, we were given a persimmon seed. We had ten minutes to come up with something - here's my bit.
---
A mighty tree stands 'fore me decades on decades old.
Oh mighty tree, may I ask thee a question rather bold?
Surely you, since you were new have something you can teach.
As you see through what humans do and can stretch beyond our reach.
I waited there, my jaw set square to see how it'd respond.
And through the air, a voice so fair sang out from the beyond.
Oh little man, you must understand I wasn't always this way.
For on this land, I did expand from naught but smallest hay.
So my advice, should it suffice and should you dare to heed.
Of men and mice, it's always nice to nourish a growing seed.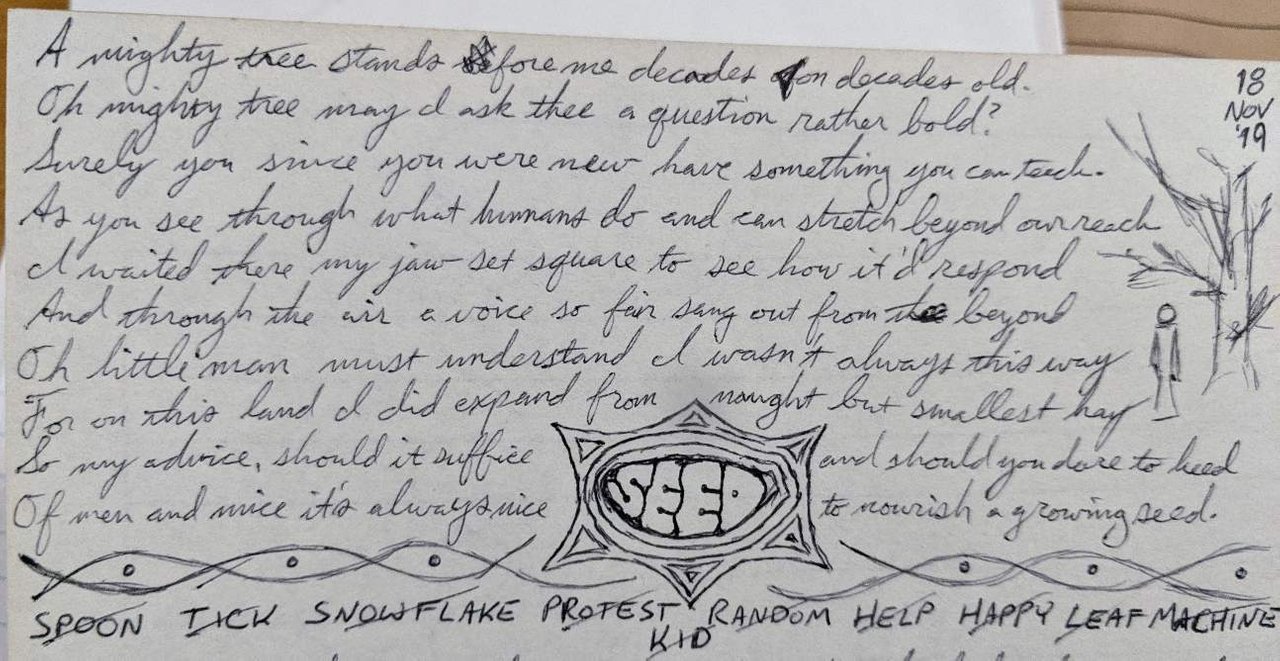 Posted using Partiko Android