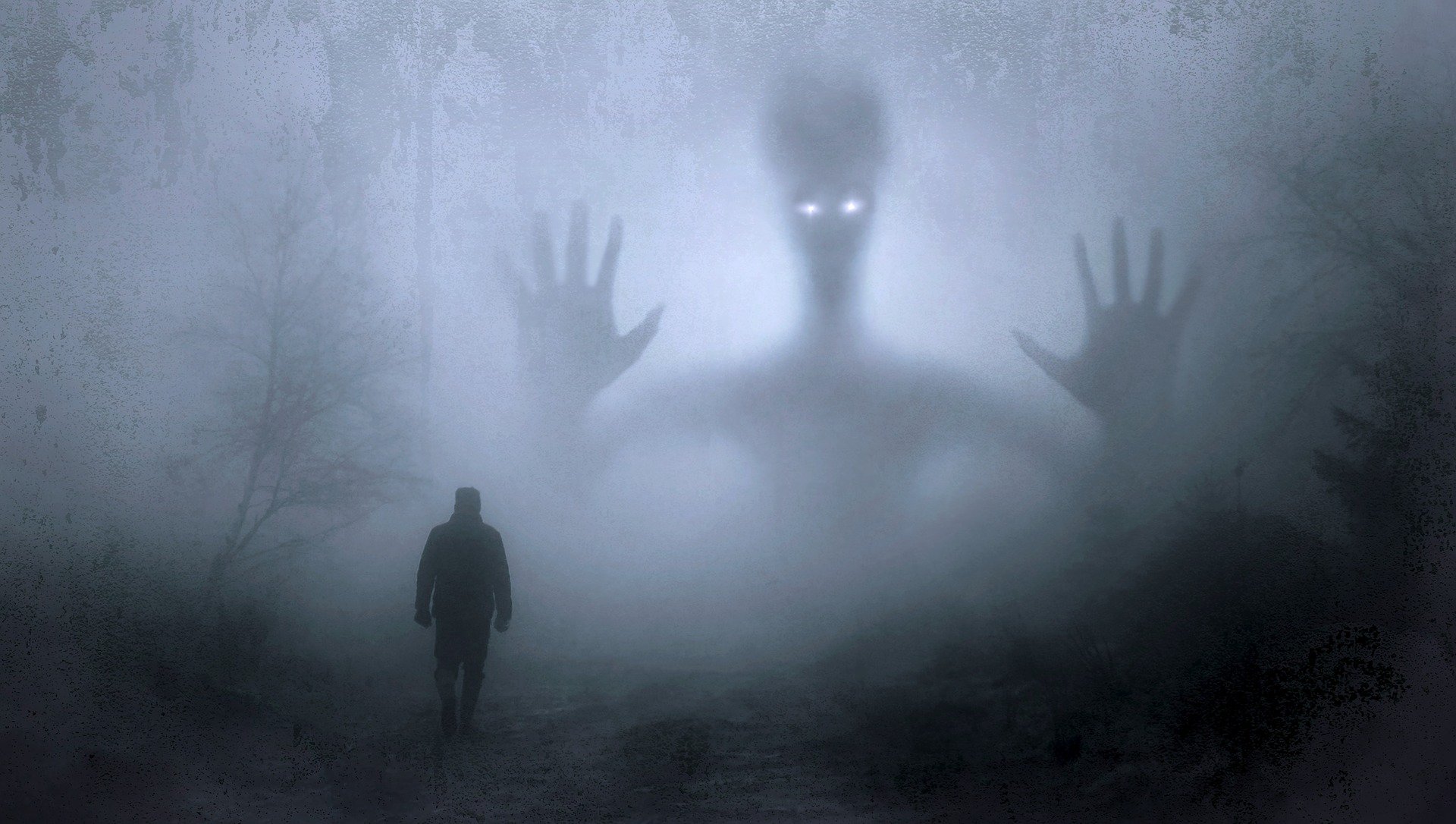 Ms. Brown was all alone in a clearing in the forest. The light descending from the moon was dim, but not dim enough to hide the shadows that danced all around. Suddenly a screeching sound from some creature hiding amid the dark, cut through the humid night air. Ms. Brown was scared, really scared. She put her hand to her chest and felt as if her heart was trying to storm out of her ribcage.
As if called out by fear, drums started to play at an ominous pace. Ruffling sounds from the trees all around made sure to her that there was nowhere to run.
"How did I get here?", she thought to herself, "She pinched herself in the hopes she would wake up.. "
And wake up in her bed she did, panting and drenched in sweat.
"My! If this was a short story, that'd probably be the first time it happened in the entire history of literature... ", Ms. Brown thought to herself, before going back to sleep.
(initial image attribution: KELLEPICS - https://pixabay.com/photos/fantasy-spirit-nightmare-dream-2847724/