TargetBreakdown for XRP / USD is close, according to XRP technical analysis.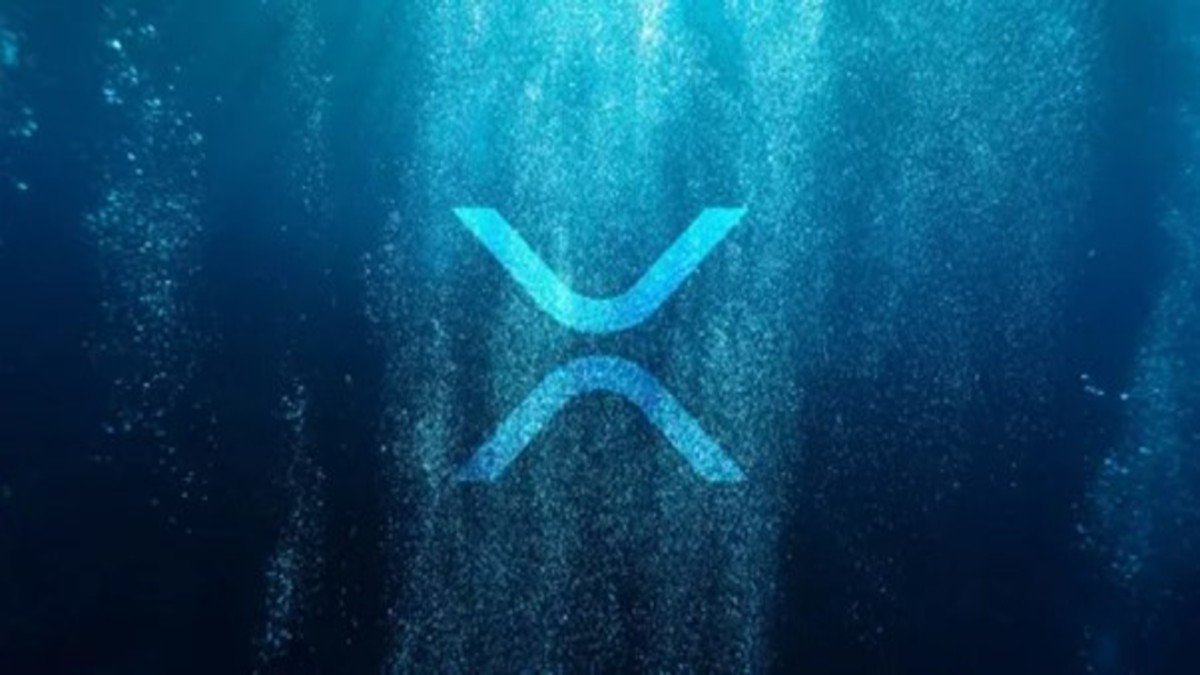 The XRP price drew the reaction of investors, closing a week when almost all altcoins made significant spikes. In the aftermath of the Ripple lawsuit, many cryptocurrency exchanges have removed XRP from their platforms, and hopes that this will drive the XRP price to $ 0.17 have largely ended. Despite this, XRP, which rose as high as $ 0.30, tested the $ 0.35 resistance, but could not break it and fell.
XRP / USD Technical Analysis
XRP price is trading at $ 0.28 as of the time of this writing. The XRP / USD trading pair has gained 1% in the past 24 hours to a new level of $ 0.28. Before that, it was seen that there was a decline to the level of $ 0.27.
XRP / USD technical analysis points out that hope is still not over for Ripple investors. The Relative Strength Index (RSI) on the 4-hour chart indicates a divergence above the 50 level. As can be seen in the chart below, the XRP price is about to be squeezed at $ 0.28094, and a breakdown from here can move the price up to $ 0.40.
XRP Price Is Too Close To Break
While it seems almost certain that the XRP price will experience a breakout, there is no guarantee that it will go up. If the breakdown is negative, the price may decline to the $ 0.24 support in a short time. The 26-day EMA line indicates that the price is more likely to move upwards.
If the XRP price rises above the 50 SMA line on the 4-hour chart, ie $ 0.29, it can rise up to $ 0.32 resistance with this tightening. Although the previous tests of the XRP price's resistance of $ 0.32 failed, it is known that with each test the resistance point becomes more weaker. From here, XRP's initial target will be $ 0.36, with the 100-day simple moving average.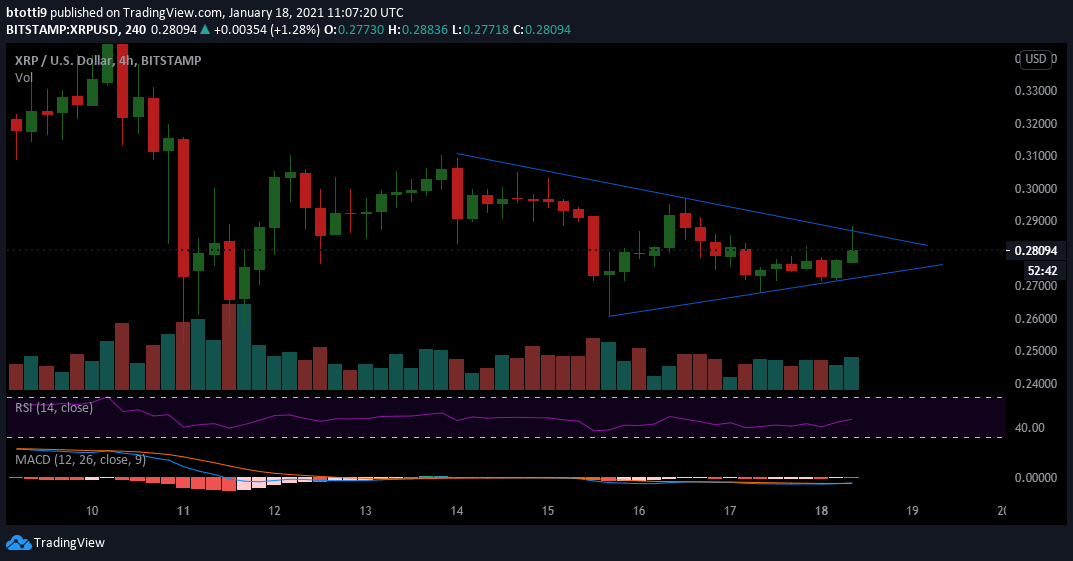 Critical Levels for XRP Price
The $ 0.36 level is known as one of the most critical resistances for XRP. Previously, the break of this level brought first $ 0.45 and then $ 0.50. The level that XRP investors will target after this point is $ 0.77, which is the record for 2020. The first hearing of the Ripple case will take place on February 22, and the price is expected to remain sideways until this date, according to fundamental analysis. This increases the likelihood that XRP will be traded between $ 0.27 and $ 0.36.