Photo Source: https://www.facebook.com/andrewyang2020/photos/a.578233635849271/578233429182625/?type=3&theater
Humanity first, is one of his most famous slogans, and I am extremely proud to call him my candidate for US President for the year 2020. Andrew Yang is not only a successful businessman, entrepreneur, and family man, but he's also an exemplary and kindhearted human-being. My purpose to writing today is to reach out to our Steemit community today and share his message.

Photo Source: https://www.reddit.com/r/YangForPresidentHQ/comments/cqxpjb/humanity_first/
Andrew Yang has given me hope for a better future not only for our country but for the world and this is something I have never experienced before. The future seemed pretty uncertain and difficult before I found out about him running for president and now all that's uncertain is how are we going to get him in office. Once he becomes the president of the United States of America, the entire world will be a better place. I believe this in my heart.
Help me spread the word within our community. So many different types of people can benefit from him taking office. Immigrants, because he believes in humanity above all. Special needs or different able, because he is a parent of a special needs child and understands what it is to be different. Women, elderly, young adults, PEOPLE, with his Freedom Dividend, which would give every adult over the age of eighteen years old (excluding inmates) $1,000 USD to spend every month which would be so very helpful to all of us. People with health conditions or that enjoy marijuana or even support the idea that marijuana should not be illegal and should instead be a source of income for the country and taxed as cigarettes and alcohol.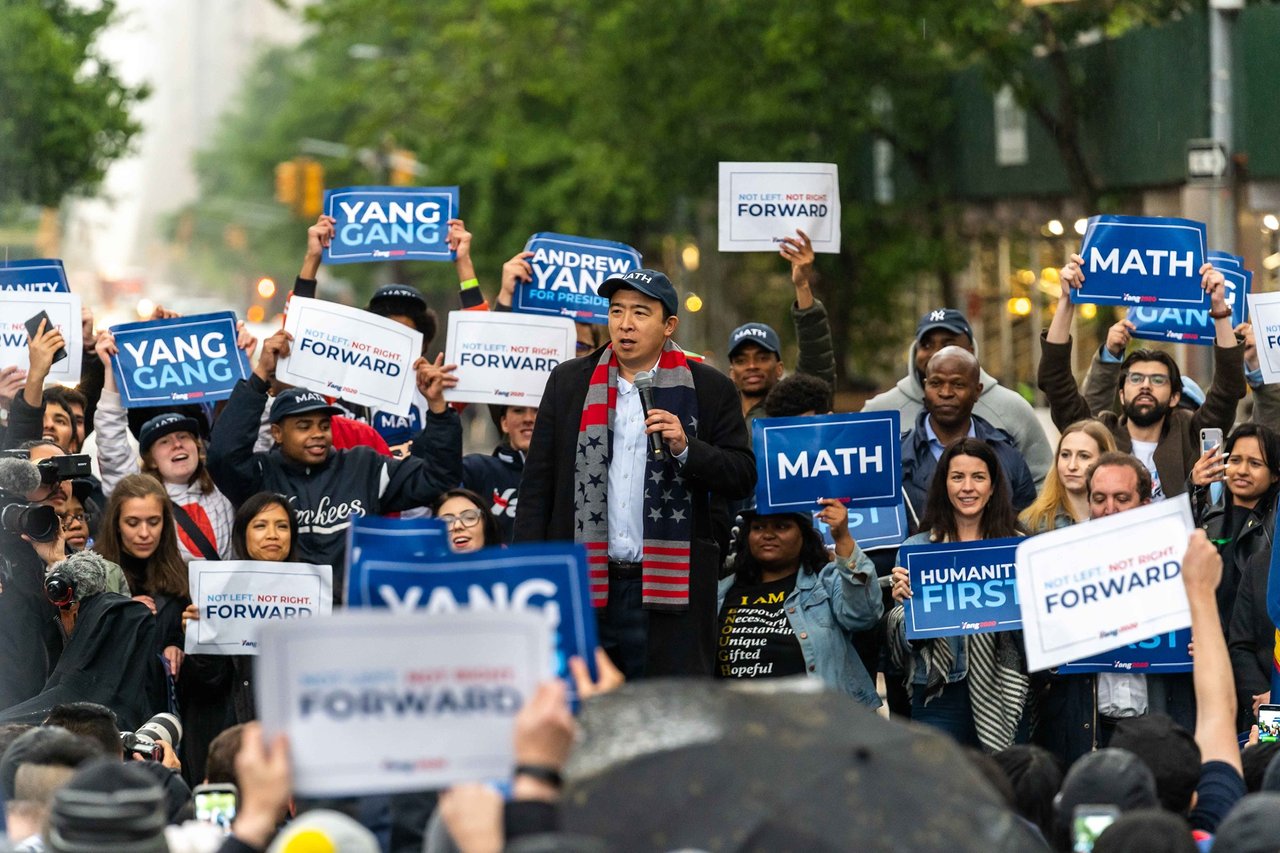 Photo Source: https://www.facebook.com/andrewyang2020/photos/p.1076835202655776/1076835202655776/?type=1&theater
The list is too long to mention all the reasons that make Andrew Yang the one candidate that could change our future for the better. The best I can do is tell you to go to www.yang2020.com and check him out for yourself. Join the Yang Gang and help me help Andrew Yang change our world for the better.
This message is approved by myself and Ground Squirrels all over the world!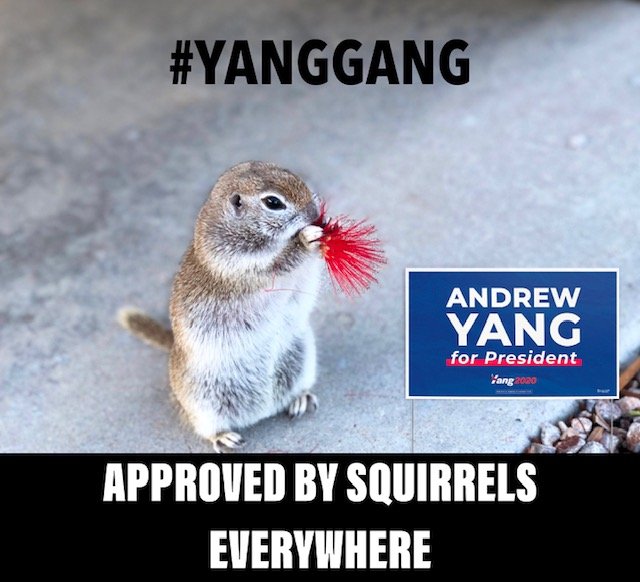 #yanggang #andrewyang #yang2020 #humanityfirst #petsquirrel #politics #squirrel