We have got some amazing news for y'all! Be sure to attend the curation party tonight, let's get the ginger on!
Be sure to invite new people, something is waiting for you💞
Also, let me introduce you to some wonderful personalities, they'd be somewhat different from how you know them;



It's an online mask party! Yeah! That's the fun you've been missing out on when you miss Yensesa curation party, but guess what?? It's happening again tonight, and you are invited to join us!
Who would you be tonight?
I am AdukeAde, or, maybe not...you won't find out until you attend
Got some quality content? Wanna mingle? Have fun? Learn new stuff? Get freebies? Then join us tonight! Let's celebrate the holidays together, remember, it's a long weekend, you should spend some time with amazing people.
Many thanks to the regular attendees ( @imbigdee @imransoudagar @kropreddington @tolustx @dawizy @zizymena @kingsleymond @lebey1 @anikys3reasure @osasoft @promzyelisha), YCP keeps getting better weekly!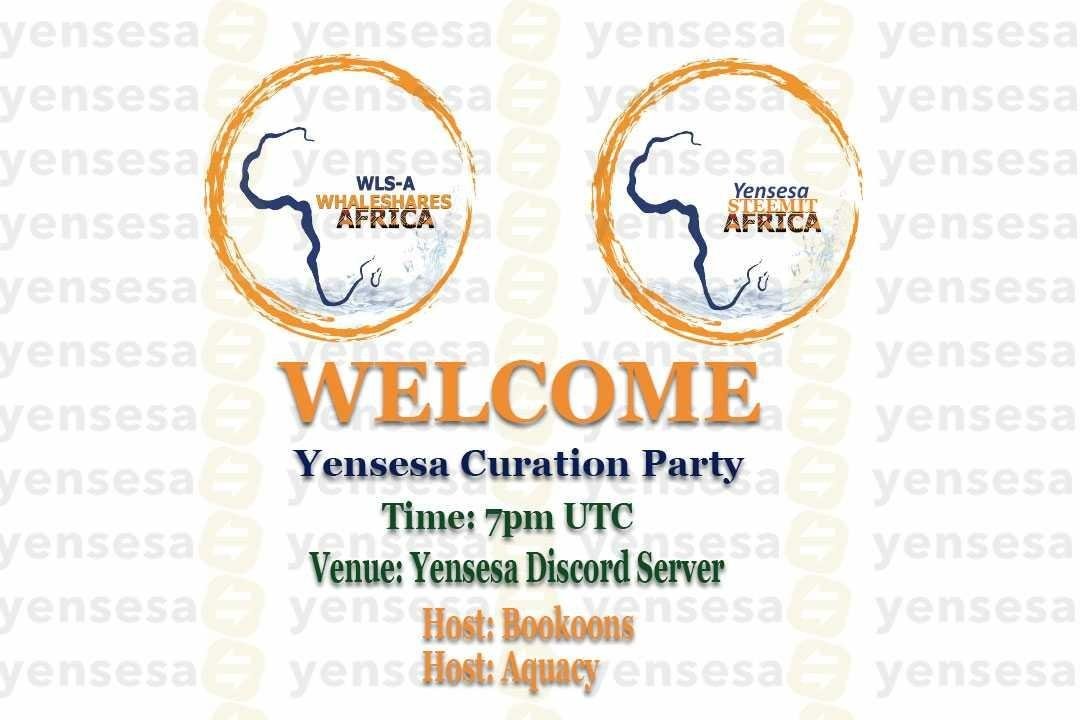 Another edition of Yensesa curation party by 8pm GMT+1 today June 21st, 2019. Come and have a lovely time with awesome people with amazing write-ups and brilliant minds. Be ready to dance to cool songs, so hurry and get dressed, let's party!
Quick reminder of party code;.

√ If you are presenting via text, be ready so you can drop your text on the dashboard within 10 seconds, at the 15th second, you'll be moved to the last participant.

√ 1minutes 30 seconds for your presentation via voice; introduce yourself and tell us about your post, remember it's a party so we gotta mingle😘

√ Participants can ask presenters questions related to their post within a minute after which we move on to the next post.

√ All participants must indicate their interest by 7:20 GMT/8:20 GMT+1

√ Don't forget, all party attendees go home with souvenirs, different package from presenters and for those that just partied with us and of course, the top 3 picks get extra souvenirs.

1- 50 ypower
2- 30 ypower
3- 10 ypower

All attendees get a take home pack of yents and presenters get 40 Ypower extra. You also get to win cool stuff during the party

Where would you rather be? Join us tonight, here's the venue.

Reward system of @yensesa
You can boost your whaleshares post on our website using the Y'power option on your dashboard
Don't forget to swap your Yents/SBD/Steem/bts to Ypower so you can boost your whaleshares posts. Also, you can now boost up to 3 posts daily.
Thank you.
I can't wait to seee you at the party! Not on the server? Join us here
---
Special thanks to @seveaux of @the-jukebox and @marshalllife of @project-atlas