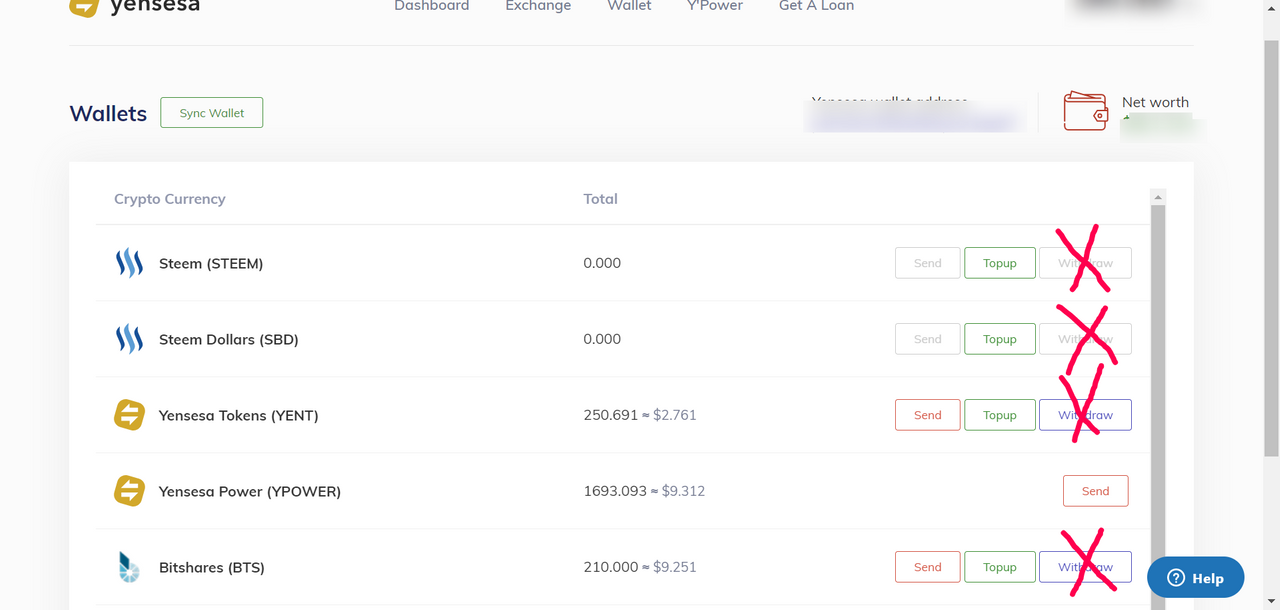 Thank you for your continuous feedback and usage of the Yensesa platform. We are making a few changes that will benefit us all and help us provide better service. Effective next week, the withdrawal feature, which allows you to take tokens out of Yensesa will be disabled. This is in line with upcoming migration to a new chain and also the focus on providing steady liquidity for converting your tokens to fiat. This will also allow us to plan and give better rates to the customers.`
What it means
It means that once you send tokens to yensesa platform, you will have to withdraw it as fiat to the bank account or MoMo. There won't be the option to withdraw your token back to any other wallet. You can, however, exchange one token to the other on the app but you will have to withdraw it to fiat. For instance, if you send 200 steem to Yensesa, you will have to withdraw that to fiat since you won't be able to take steem out of the system.
With this in place, Yensesa will begin selling Steem, BTS and SBD to our customers and you can buy it with fiat. We want to meet the need for people to be able to buy crypto using your bank account or mobile money accounts.
Thank you and don't hesitate to contact us if you need any further clarifications.
We appreciate your continued support.
Join us here on Discord: Connect Here
Join us here on Telegram: Connect Here