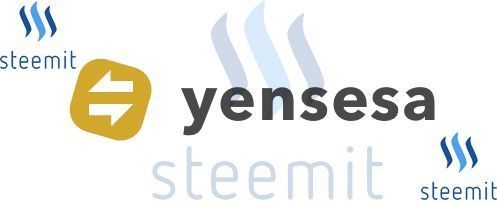 What you need to know about @yensesa Ghana
It is evident now that Ghana has produced many new supporters and users of the Steemit based applications recently. Our team has been putting work in so that the growing Ghanaian community can find in this blockchain and make it accessible for use. That is why there is a need to make an affordable exchange to serve local communities. Currently those who render conversion services charge high rates and insist that you trade into bitcoin or Ethereum first. This is because Steemit has not obtained the same reputation amongst businesses that it has with the masses.
We are aware that there is a need for affordable exchanges in our communities and we are stepping up to face the challenge. Our platform yensesa will serve to alleviate the burden of high fees on Ghanaian's trying to exchange their earnings by depositing GHC into your mobile money account in exchange for your STEEM or SBD.
• Direct conversion from SBD to GHC with a transaction ID.
• Funds sent directly to your mobile money account
• Transaction history.
• Support always available Via DISCORD
• Exchange rate information in GHC.
How Yensesa supports Ghana's Steemit community
• @yensesa will help attract more users into the Steemit network thanks to the ease of conversion from SBD or STEEM to GHC.
• The @yensesa profile currently supports all members of the @accra community with auto upvotes. This is to motivate our clients to create good content that will earn them more and enhance the community.
• @yensesa will help facilitate connecting merchants and E-commerce companies with STEEM or sbd as a form of payment.
• @yensesa has a witness node that is is running to help support the blockchain
• @yensesa will work in the community to help increase the Steemit userbase here in Ghana and also to help train quality content creators along with @accra and the other local groups.
You can gain early access by supporting us on hyperfundit
Reach out to yensesa to learn more about this amazing opportunity.
Please also remember to vote for us as a witness to help support the growth of Steemit in Ghana