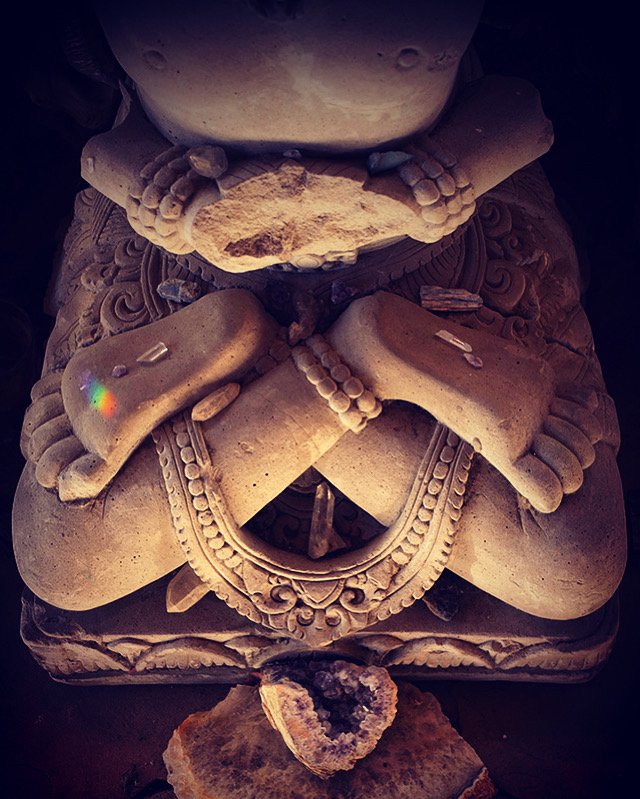 Many years ago I had a very clear dream vision where I am sitting in a lotus position, and I am stroking my feet.
Interestingly, ever since this sculpture is in my field, creating a bridge to my higher self, showing the way.
Dreams are great for us to experience good reference points of our divine potentialities, beyond limitations of our minds. We have to dare to dream the impossible.
The journey is within, through the darkness of our minds. Higher vision will always guide us, and shine the light on the path.
May we realize our divine nature!