These poses/shots are from a challenge I did awhile back in my hometown of Charlottesville VA. This is along the Rivana River Trail.
There is something very special about doing Yoga outdoors/in nature. Your entire being feels the connection to whats around you as everything is filled with life.
Most of the poses below are not part of my daily Ashtanga practice, however, it is always a fun and exciting challenge to try something new! Please feel free to give one of these a try the next time you are on your mat. As always modify if/when you need to and feel free to comment with any questions!
Lizard Lunge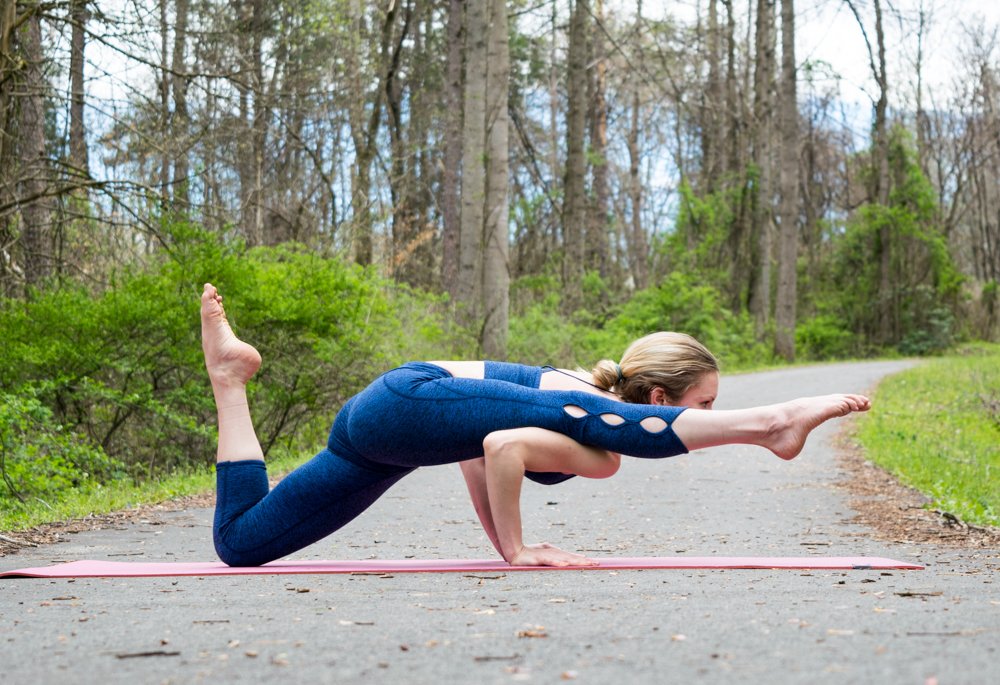 Downward Facing Dog ~ Adho Mukha Svanasana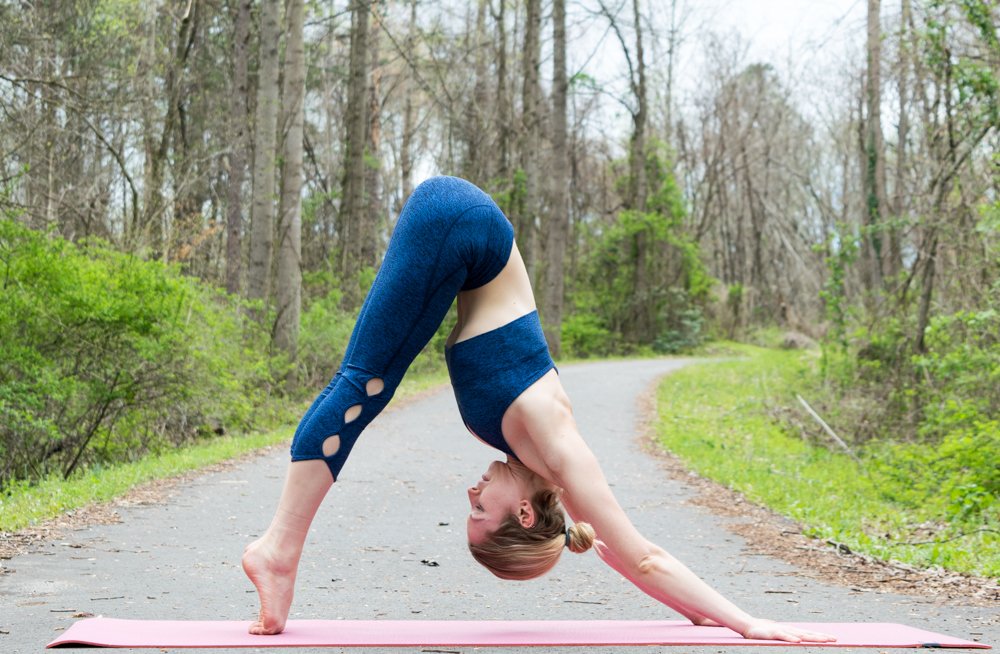 W/ Extended Leg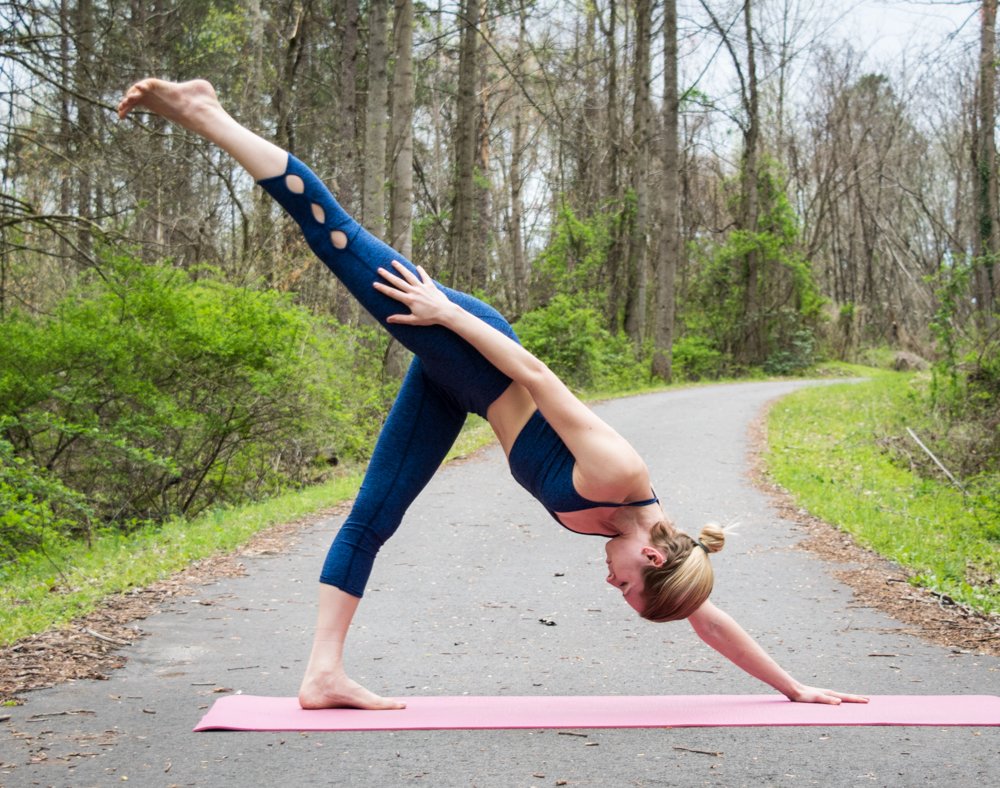 Pincha Mayurasana w/ straight legs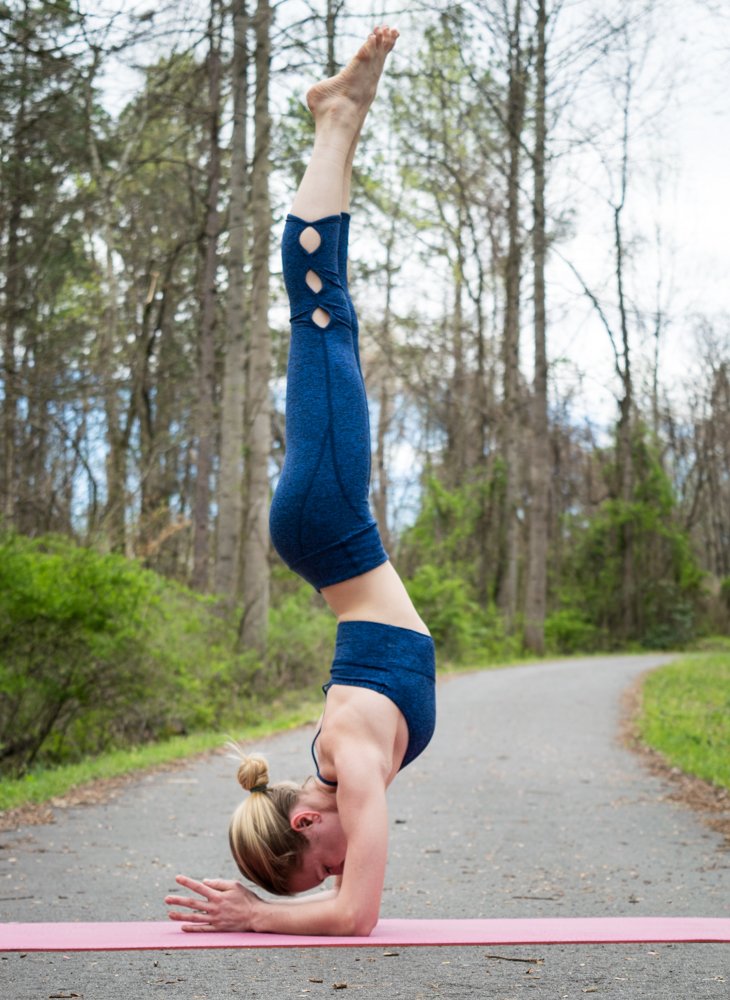 Grasshopper Pose Parsva Bhuja Dandasana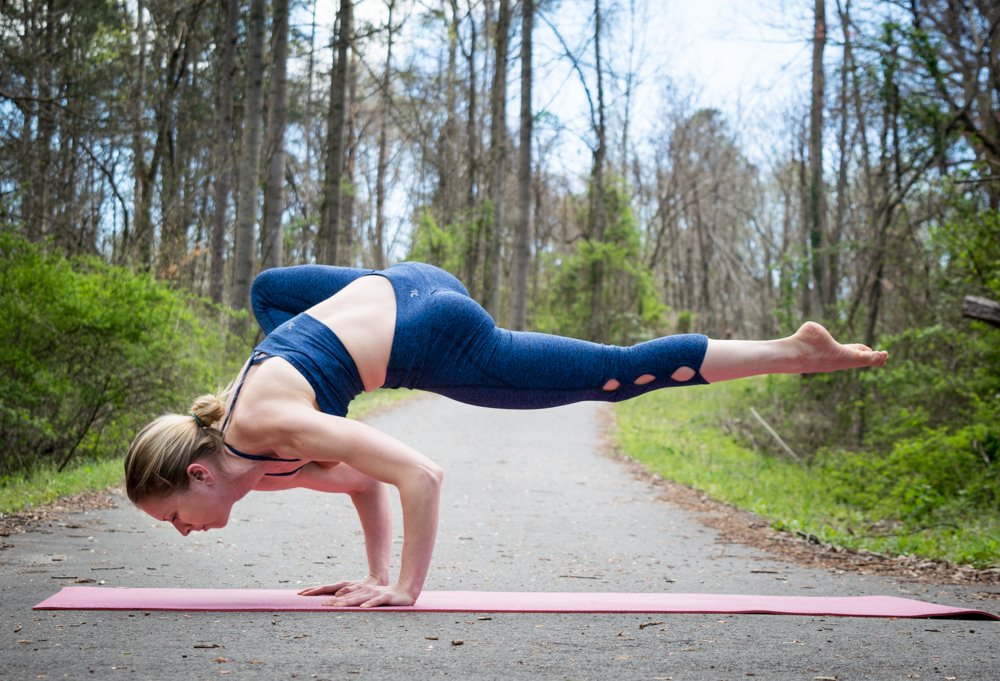 Grasshopper Pose Variation