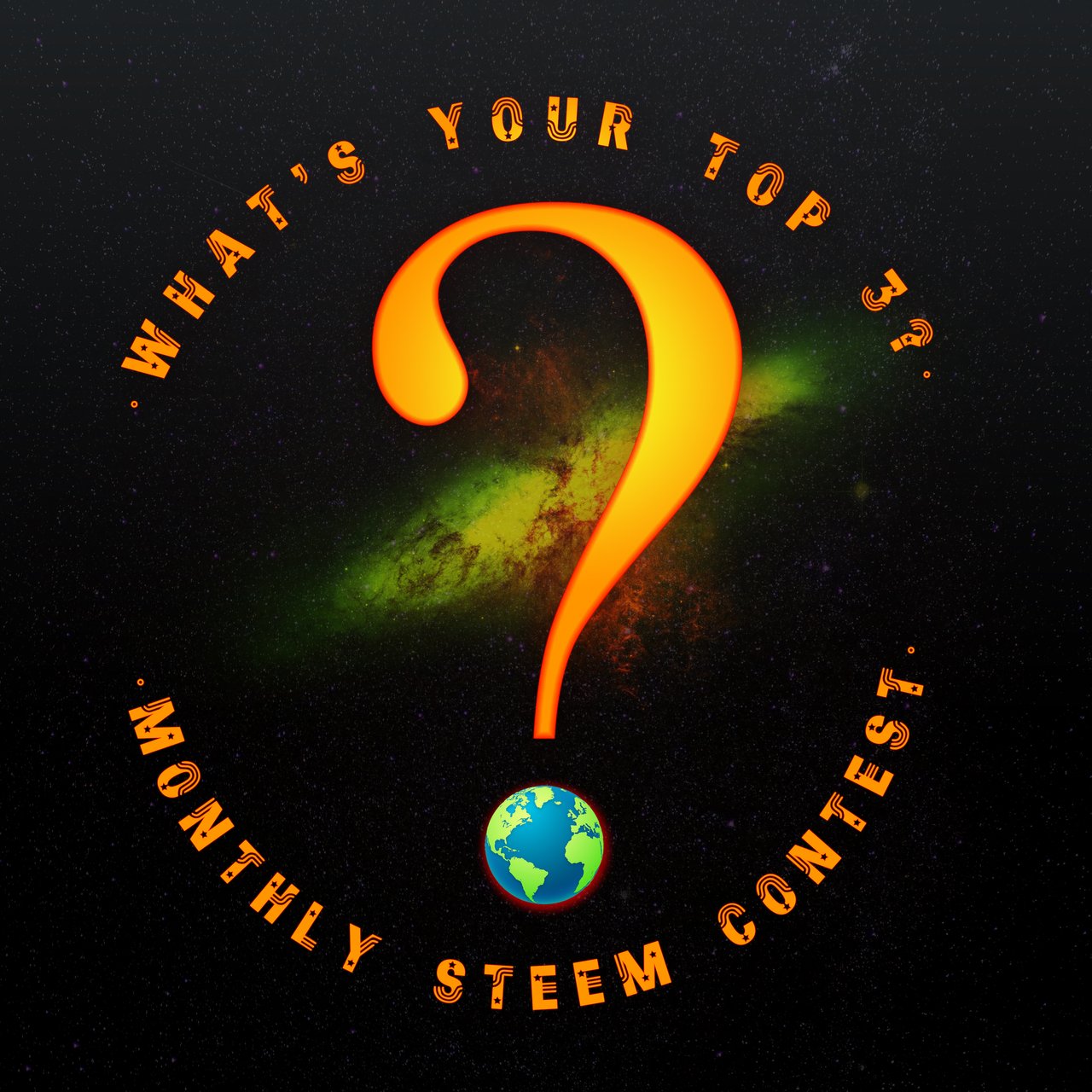 This months topic is Date Night Ideas
It's February! And time for another round of the Top 3 contest. Christmas is a faded memory, those new years resolutions have been discarded, lol, and we reach the first big tradition of the year, Valentines day. We know that not everyone is big on the old Vday so we had the idea to expand the topic a little wider. Date Night Ideas! It can be with your partner, your best bud or your family, it doesn't matter. All that does matter is that you come up with your 3 favourite ideas for a 'date' with any of the above.
If you like the idea and want to give it a go then you can view the main post here
We also have a discord where @yourtop3 contestants gather to chat, meet new friends, Stay updated with the latest yourtop3 info and check their position in the new Top 3 Champions League Table.
The link is here https://discord.gg/srwXMEA
We hope to see you there soon.
Now for my choices. I've not actually been single since 1991, so my ideas for a conventional 'date' will be rusty, to say the least!! But what I can contribute to is the family night. I may even add a date idea that I remember from one of my favourite movies of back in the day.
Here goes.
Choice Number 1
A Restaurant with my Wife
The old classic never fails. We are a tad food obsessed and love going out for a nice meal. When Jayne and I first got together our fancy restaurant of choice was a place called Howards, on the Cumberland basin in Bristol, England. Sadly it closed down a few years ago but it was really very good. I felt the need to dust off the suit and dress up a little and Jayne did the same. The food was always amazing and There was one waiter in particular there that would really look after us and make our evening. Howards also introduced me to Jenlain. Jenlain is a wonderful French Beer that really hit the spot before a meal. Every time I go to France I look for it and it is still going strong.
Another venue for a date night meal was The Old House at Home, in a little village called Burton just north of Bristol. It is a classic English gourmet country pub/restaurant. The food is award winning, the setting is gorgeous and the service is friendly and helpful. Jayne and I have had a few good memories in that place. My mother in Laws wedding meal was also there, which was very cool.
What's more romantic than eating good food in a good setting with the women you love. Plus you don't have to wash any dishes!! ;)
Choice Number 2
Cinema with the Family
To be honest, date night ever since Jaime was born, has included Jaime. Why wouldn't it. Two becomes three and all that. We have always included her in anything we do and to be fair, she has always gladly participated. In fact, as a toddler, past baby food, she ate exactly the same as us. She was never awkward to take to a restaurant because it was the norm. Her behaviour was perfect and she would eat something from the menu, even trying new stuff regularly. She is 16 years old now and going out for her own meals with friends. Time flies.
One thing that has never changed for Jaime, or us, is our love of the cinema and movies. When Jaime was very small we used to watch lots of movies. I trained her to be a Star Wars and Lord of the Rings, nut. The tradition has been maintained with a regular trip to the cinema regardless of where we are. In the UK where you need to take a lone out to pay for three tickets, popcorn and some drinks, In Bahrain where Shrek and Fiona kissing was erased from the movie but the fresh caramel popcorn was awesome, In Thailand where we would have to stand up for the national anthem before the movie and the trailers would be wildly inappropriate for the feature movie's age certificate and finally in Romania where the locals just talk all the way through the movie and eat salted popcorn only!!. What the hell is salted popcorn about?
Al of this things considered, it is still the family 'date night' of choice.
Choice Number 3
Golf N' Stuff from the original Karate Kid movie
This is my teenage idea of the perfect date, in fact, it still is my idea of the perfect date. I am a big kid when it comes to most things and Golf N Stuff fits the bill. It is a real place that still exists, based out in Norwalk, California and the actual location for the Karate Kid scene (Below). It has so many things to do in one spot, Miniature golf, A water park, Go Karts, Bumper boats, trampolines and a wicked looking arcade full of awesome games.
Here is the clip from the movie.
Gaz is a big kid, I know, I know. I really want to go there one day.
So there are my three Date Nights. I hope you enjoyed them and that they have inspired you to enter.
Gaz

Curation Trail
We have a curation trail for @yourtop3, which you can follow here to continue to add to the prize pool and the growth of the competition. Don't forget to log into steemconnect.