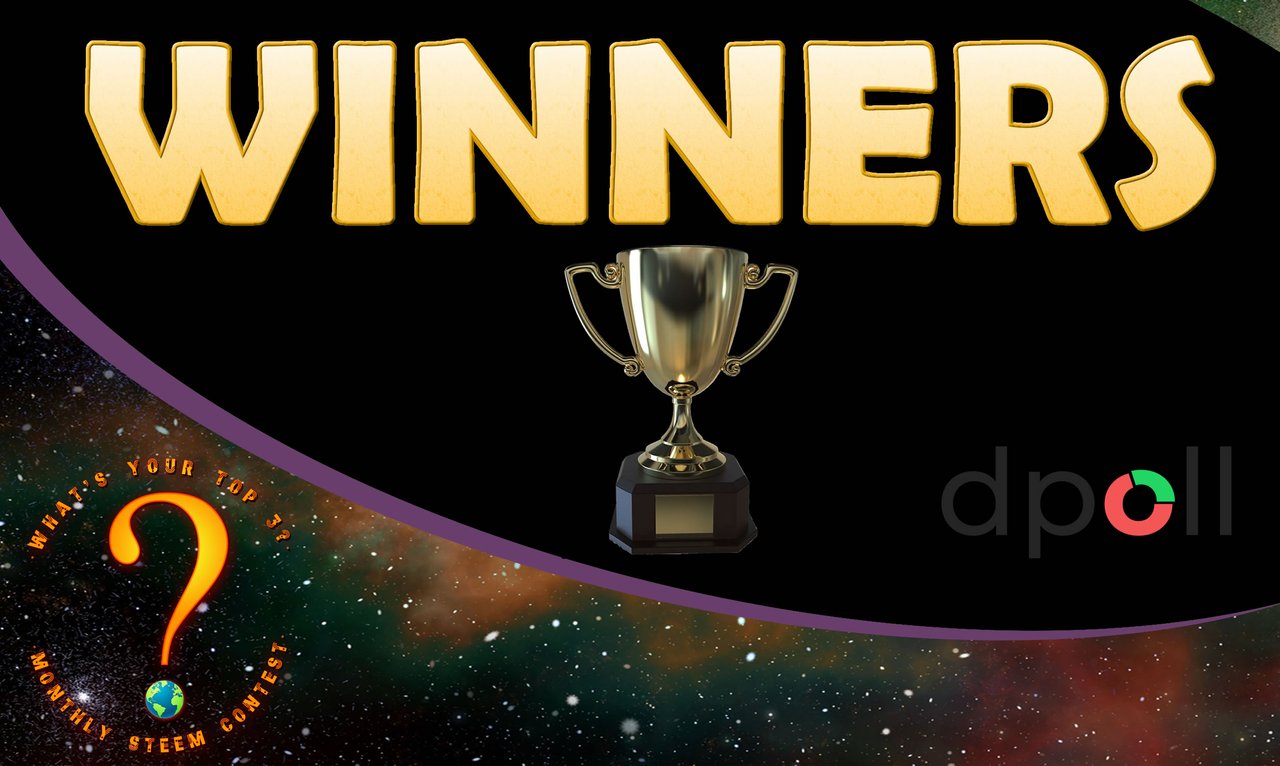 A Festive Month!
Ho Ho Ho! It's our final post of 2019 here at Top 3 as we begin shutting down over the Christmas period but not before announcing this month's, and indeed, this year's final Top 3! Keeping with the festive theme, we wanted to know what your favourite Holiday Movies were and all the nominations that came in got us in the Christmas spirit!
The results this month really threw up a surprise as you'll find out below but we need to quickly mention that in the dpoll, we included "The Grinch (2000)" and "How The Grinch Stole Christmas (2000)" by mistake. These were in fact the same film that were voted for by the STEEM community so we combined the votes tally for both of these nominations when working out the final results.
So, let's see what our STEEM Santa has to say about which of you came out on top and if you have been a good little boy or girl...

Contest Results
Using dpoll, we let you, the STEEM community, vote for your favorites thus giving us this month's results! We then assign points to those voting positions and add up the three nominations for each contestant to make a final league table.
Here is the final league table: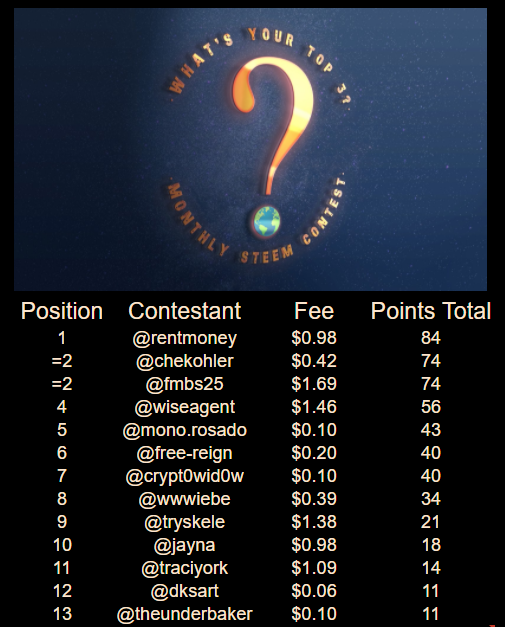 Link to post - Entry fee paid $0.98 Prize $4.64
Link to post - Entry fee paid $0.42 Prize $1.00

First Ever Tie For 2nd Place @fmbs25
Link to post - Entry fee paid $1.69 Prize $3.99

We have multiple levels of tie-breakers, however this month defied the odds and the tie held through all levels! In this case we decided to award second prize to both worthy contenders in the spirit of giving this season.

Discord Engagement Rewards
Congratulations to @simplymike and @wwwiebe for making it to "minnow" rank in our Discord and being super engaged! We've also sent you 1 STEEM each!
Not only that but @fionasfavourites has stepped it up a notch and made it to "dolphin" rank in our Discord too! Congratulations - 3 STEEM is on its way to you!

Referral Bonus
This month @rentmoney referred his friend @wiseagent to the Top 3 contest so thank you! 1 STEEM has been sent to @rentmoney
Congratulations to the winners for the excellent nominations and winning this month's contest round! Be sure to check your wallets as the prize payouts will be with you shortly!

We Are On Discord!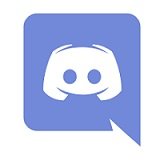 Yay!! We now have our own DISCORD server!
With the smashing success of the contest, we thought it best to open up a server to make it easier for our amazing contestants to come ask questions, interact and drop their links to entry posts. This way you can make sure you never miss an announcement and easily be able to check out your monthly competition ;)
You can join our Discord server here, which is where all the FAQ and contest rules will be housed :)
Showing Gratitude
Such thanks should also be given to our delegators, we appreciate this immense generosity!!
The more delegations we receive the better our upvote will be. The more support we can give our contestants the bigger the prize pool. .
Delegate Here
If you would like to delegate to @yourtop3, click one of the links below to delegate that amount of SP to our account.
Thanks for entering this month's contest. We hope you had fun. Don't forget to check for the Contest Start Post for next month's competition on the 1st and we will be launching even more ways to earn STEEM with this contest - you won't want to miss out!!
All that leaves us to say is "Happy Holidays" and all the best for the New Year!
Your Top 3 Panel
The trophy in the header Image by Victor Jumbo from Pixabay