phone test ??
We got ?? guys we can put there.
Everything you write in the actual title comes up first letter??
Zero clue on how to put an image in or do anything useful of the phone application for Android. So, it's pretty 'Alpha'
Edit
The above is all it would let me type. All of the ?? that you see above were images of smiley guys or hot air balloons.
There was no way to copy (then past), no way to find a photo (then share) and now way to add more tags
Something did pop up asking if I "wanted to replace that image" - there was no visible image.
I guess I will figure it out or they will catch all this on beta release;
Pretty barren.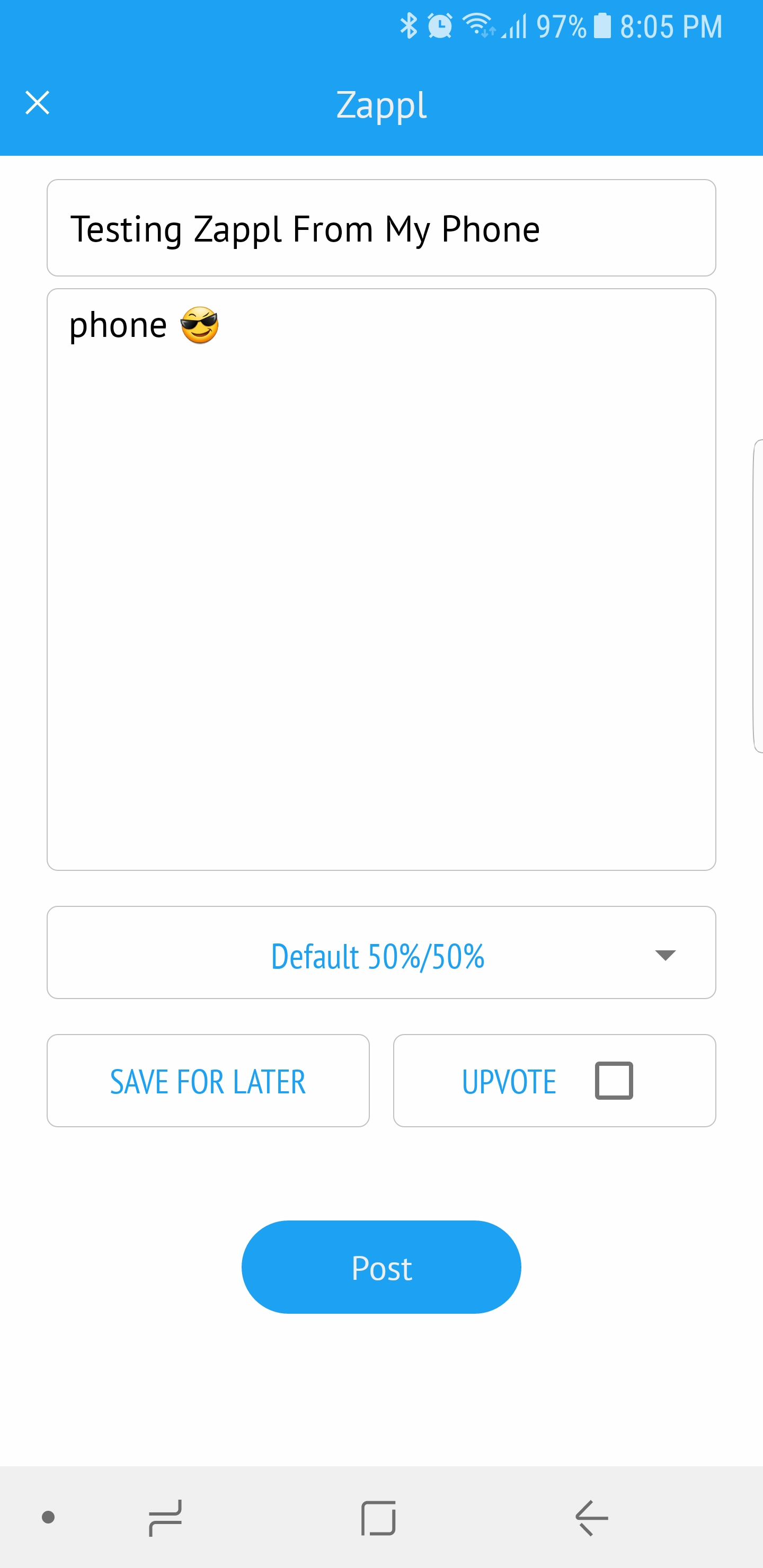 ##High hopes for this clean looking app!
---

Remember. Your job is to make sure people know that simply putting it "on the blockchain" does NOT mean that it is on the Bitcoin (or another reliable decentralized) blockchain.