SHAH ALAM: 21st of January 2018. Sunday.
Zubli Zainordin
Reputation (53.1)
Post # 385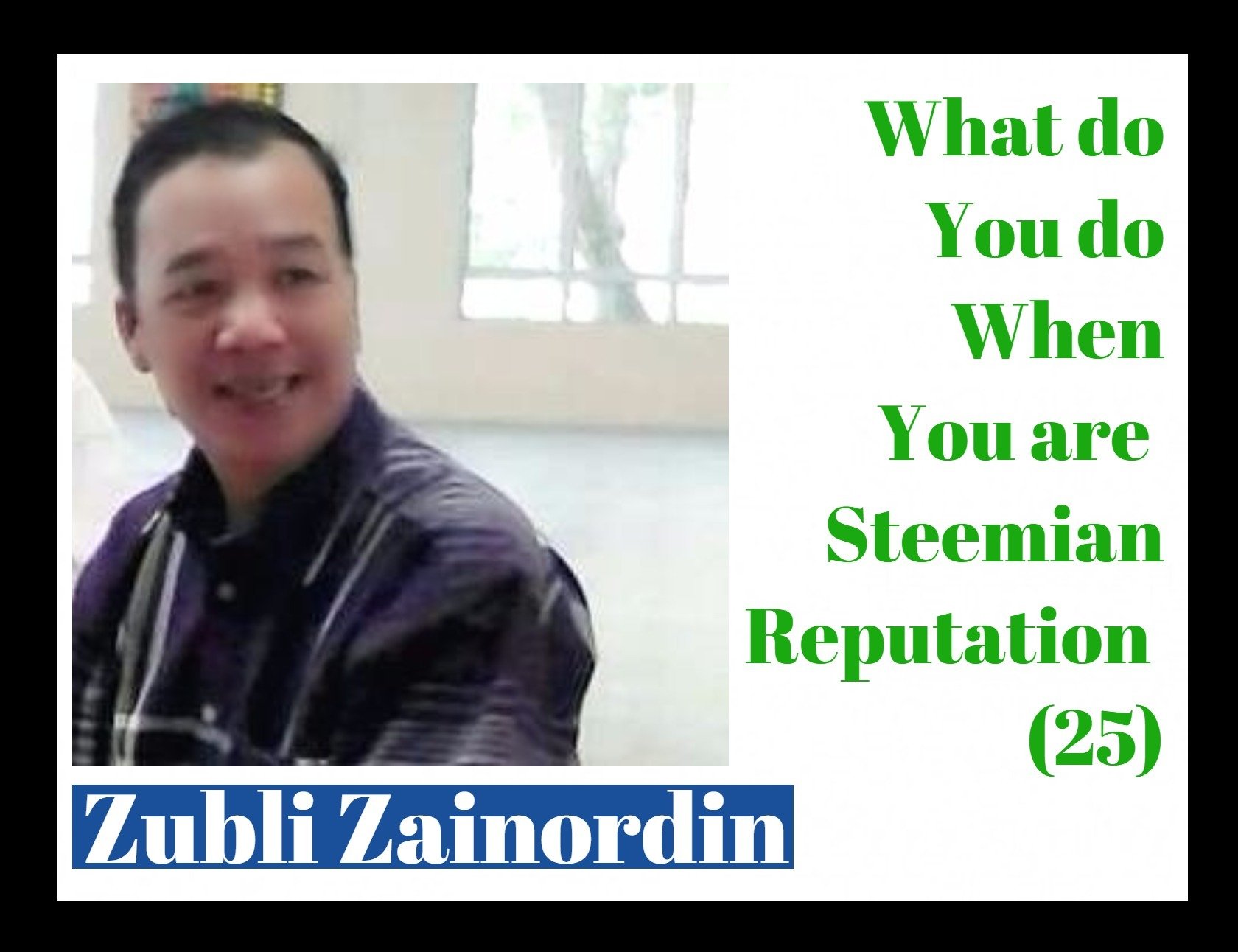 Name.
Birth Certificate: Zubli Zainordin.
Identity Card: Zubli Zainordin.
Passport: Zubli Zainordin.
Centralized Social Media Platforms: Zubli Zainordin.
Steemit.com: @zublizainordin
Hashtag: #zublizainordin
Known inside Cubeconnect (formerly known as Blockchain): zublizainordin
Therefore: At Google Search Engine: Zubli Zainordin
Blog Branding: Zubli Zainordin
Why only one same name at all places..? Once You are later years at Steemit Reputation (100), You shall be glad You chose and did it this way.
Short Introduction:
Blogger, Writer, Reader, Follower, UpVoter, Commentor, Poet, Steer, Change-Master, Thinker, Motivator and more.
This is important, a summing up of You, in a short line, any Steemians looking at this line will have a glimpse of the type of individual You do in Life and at Steemit.
Write words about You that will soon connect to other Steemians. "Yes! This is the Guy I am looking for at Steemit." kind of Their expression.
Followers and Following
For a long time until You are about Reputation (26) - Reputation (30) You need only 1 Steemian. Hold hand in hand, move shoulder to shoulder, do activities together, and later both shall swim as Whales at Steemit.
Surely along the days and nights here at Steemit, You will get more than 1 Steemian who wants to be Your Followers when You are Reputation (25) then it is good to add all of Them into Your Following. However focus on that 1 Steemian who will be Reputation (100) with You later.
I add all Followers. But, some say there is a better way. You only add good Steemians. The others are good too, but better not add for Your own safety and well-being, example:
Author Unknown.
Steemian Reputation (24) to (-10)
The Following is up to You, especially You do not practice asking or begging, thus...
Steemians asking and begging for UpVotes, Comments, Follow, Resteem, hourly daily direct and pm, or initimidating You to get all of the above. This is because You have the power and right to follow or not to follow anybody at Steemit.
Meanwhile when You see a Steemian, sharing goodness so that You can be successful at Steemit, You can follow Her or Him. One first. Read Her or His blog at Steemit. However focus on that 1 Steemian who will be Reputation (100) with You later.
Posts
Write an Introductory Post. Add Your Real picture. Later tag introduceyourself
Before writing that see how others do it, what time Her or His post published, how much gain from UpVote, Comment, and Resteem. Learn.
Your next post, is a good post or a top quality content. Kaizen. Keep on with continuous improvements. Till You go to the top. Share tips with the 1 Steemian who will be Reputation (100) with You later.
Insert where You are: Country, and date of posting. This is important because later going back to Your own archive of posts You will only see for example... "2 months ago"
So do something like this:
SHAH ALAM: 21st of January 2018. Sunday. Post # 385
I think this is automatic: Joined in October 2018.
Someone suggest take a Selfie of You and that month and year, add a date and post.
I have not done that yet. Soon or later. It is a good tip.
Spend a special day Clicking to Learn.
From the first top line:
Logo, Steemit (beta)
Trending
New
Hot
Promoted
That search symbol
Search
Post
Your icon
The 3 bars.
Next line:
Blog
Comments
Replies
*Rewards
Wallet
Setting
Next Line:
My Blog
That fun box (Two bars in a box)
Next click the title of Your post:
Then click
Your name
Tag Priority
Hashtags
Green Promote box
Your name again at the bottom
$ earning
Votes
Reply
Edit
Response
Who viewed (Perhaps a Whale).
And all, one by one the sharing icons.
When Posting there are 3 boxes. Title, Body and Tag, also Insert images
Post, Clear Rewards Default 50%/50% Upvote post mini box, preview Markdown Styling Guide in green.
After complete writing a post read 10 times to edit. Only then publish post. Try not to edit and change this and that of the post later. It will suck Your Bandwidth. Ditto for editing comments.
At Steemit You are not only a Blogger, You are equally a Wallet-Wise Steemian. More soon on this.
(To be Continued... Stay tune.)
All the best to us.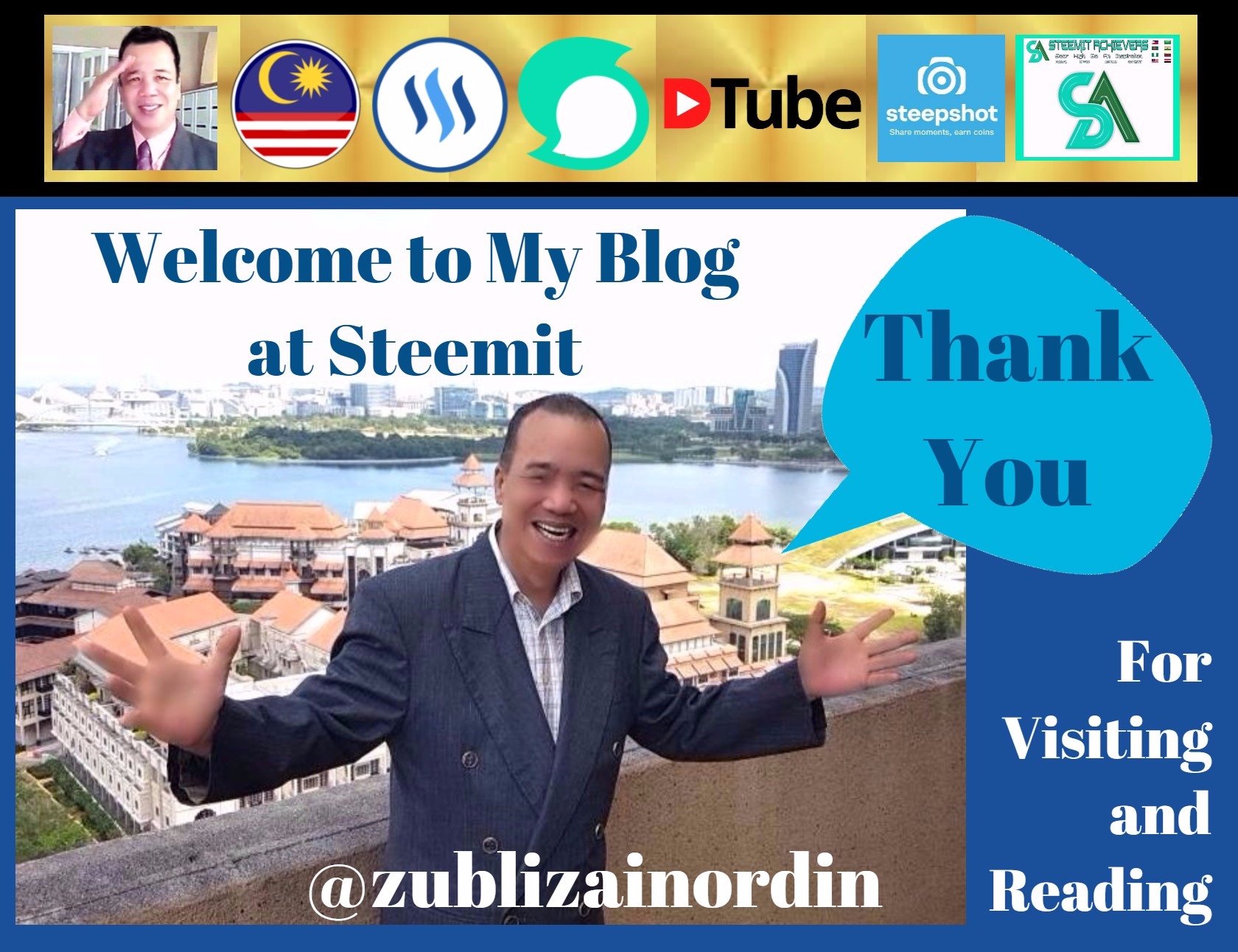 Listed among the Steemians who writes 4 posts a day never a day missed yet,