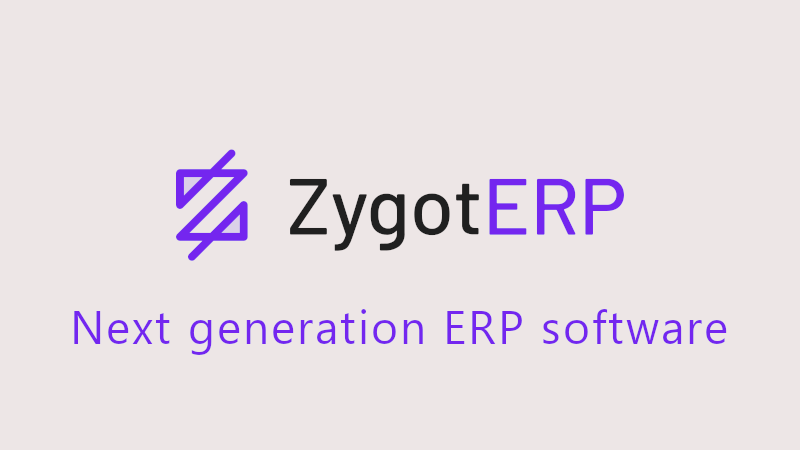 ---
The problem with existing ERP solutions is that they're extremely expensive to set up and lack flexibility. Business partners of mine who have worked with existing ERP suites like SAP or Sage have often complained to me that that they're a pain to work with, while adding new modules is a headache-inducing endeavor.
Most large sized companies rely on ERP software to handle their day-to-day operations. The main focus of ERP software suites is to give companies the ability to manage everything from product development, manufacturing, sales, human resources to marketing.
Zygot is looking to completely revolutionize Enterprise Resource Planning software, with their own decentralized, open-source ERP solution called Zygot ERP (ZERP). The main focus of Zygot is to provide companies with a flexible & affordable ERP software suite that runs on the EOS blockchain.
---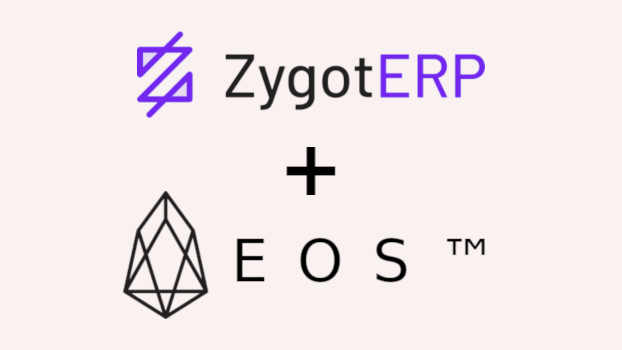 ---
Why the EOS Blockchain?
Due to the immutable nature of blockchains in general, Zygot is able to provide its customers with safe and secure chronological evidence for every action they perform on their ZERP suite. Companies will have greater control over their own data, since all information is stored into a distributed ledger.
EOS is currently the most scalable blockchain in existence an is specifically geared towards enterprise use. There are no transaction fees when you send or receive funds through EOS, making it the ideal blockchain solution for Zygot.
The EOS blockchain is capable of running smart contracts, which will be utilized within ZERP to automatically handle requests & payment for the development of new functions. Meaning that companies will be able to source development for new modules from within the Zygot ecosystem. Zygot will basically have the world's first decentralized ERP marketplace running on the EOS blockchain.
The Power of Open-Source ERP Software
Looking back at the introduction, I mentioned that existing ERP solutions are often extremely expensive and difficult to upgrade. With Zygot's open-source ERP solution, this will soon be a problem from the past, since development is fully opened up & developers will have open access to all aspects of ZERP development.
Due to ZERP being fully open-source, development teams can build entire businesses around the development of new modules. This ties in with the fact that the Zygot ecosystem is built around EOS, as development teams can easily source gigs for the development of new modules or even entire new interfaces for ZERP from multiple companies that may have a shared need for particular functionality.
Core Engine Modules
The standard engine of ZERP will have a number of modules included by default. These modules will give companies some basic functionality that is crucial for running their company.
The standard modules that are included are:
Accounting

Warehouse and material evidence

Manufacturing: engineering, capacity, workflow management, quality control, bills of material, manufacturing process, etc.

Financials: Accounts payable, accounts receivable, fixed assets, general ledger and cash management, etc.

Supply Chain Management: Inventory, supply chain planning, supplier scheduling, claim processing, order entry, purchasing, etc.

Customer relationship management (CRM)

Data Warehouse
Data gathered from Zygot FAQ
---
Try Out The Demo
On Zygot's main website there is a form you can fill in to get access to a working demo version of their platform. If you are currently running a business, it might be worth it to check that out.
I've personally applied for access to their demo version, since I am currently looking for ERP software myself. Before I had heard of Zygot, I was actually thinking of using Odoo, which is also open-source, but the cost of most basic modules greatly exceeds the cost of modules that would be included by default in ZERP.
So, if you're in the market for ERP software, definitely keep an eye on Zygot!
Info
ZygotERP: https://zygot.io/technology
Medium: https://medium.com/@zygoterp
Twitter: https://twitter.com/Zygot_io
Telegram: https://t.me/ZygotERP
LinkedIN: https://www.linkedin.com/company/zygot
---