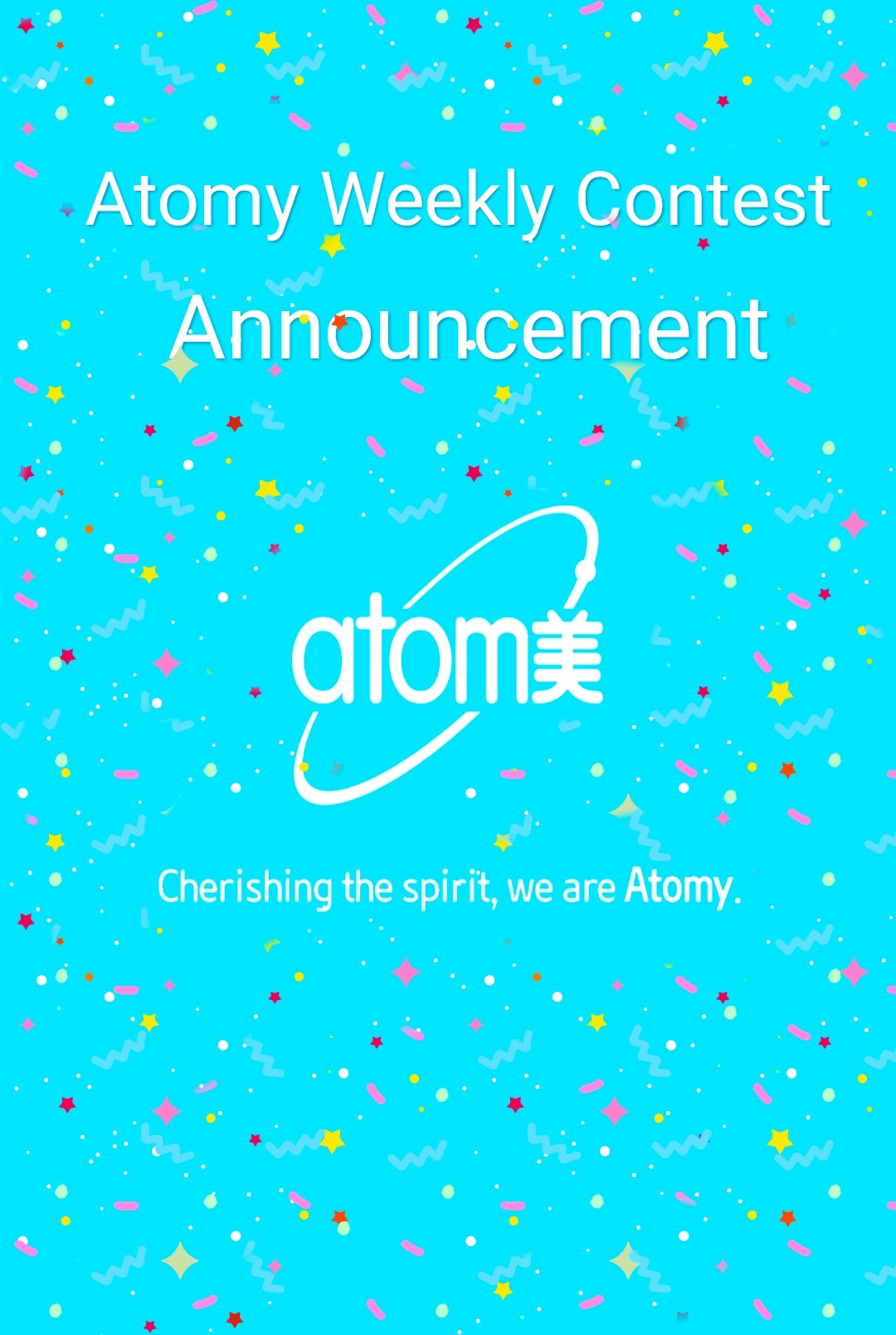 Hello, Friends, on this occasion we will announce the winner of the Atomy Weekly Contest.
Because in this first week the participants who is participating in our weekly contest is only one person, so the winner is @joe28, so @joe28 can receive a prize of 5 steem and has been sent via our account @atomy.indonesia.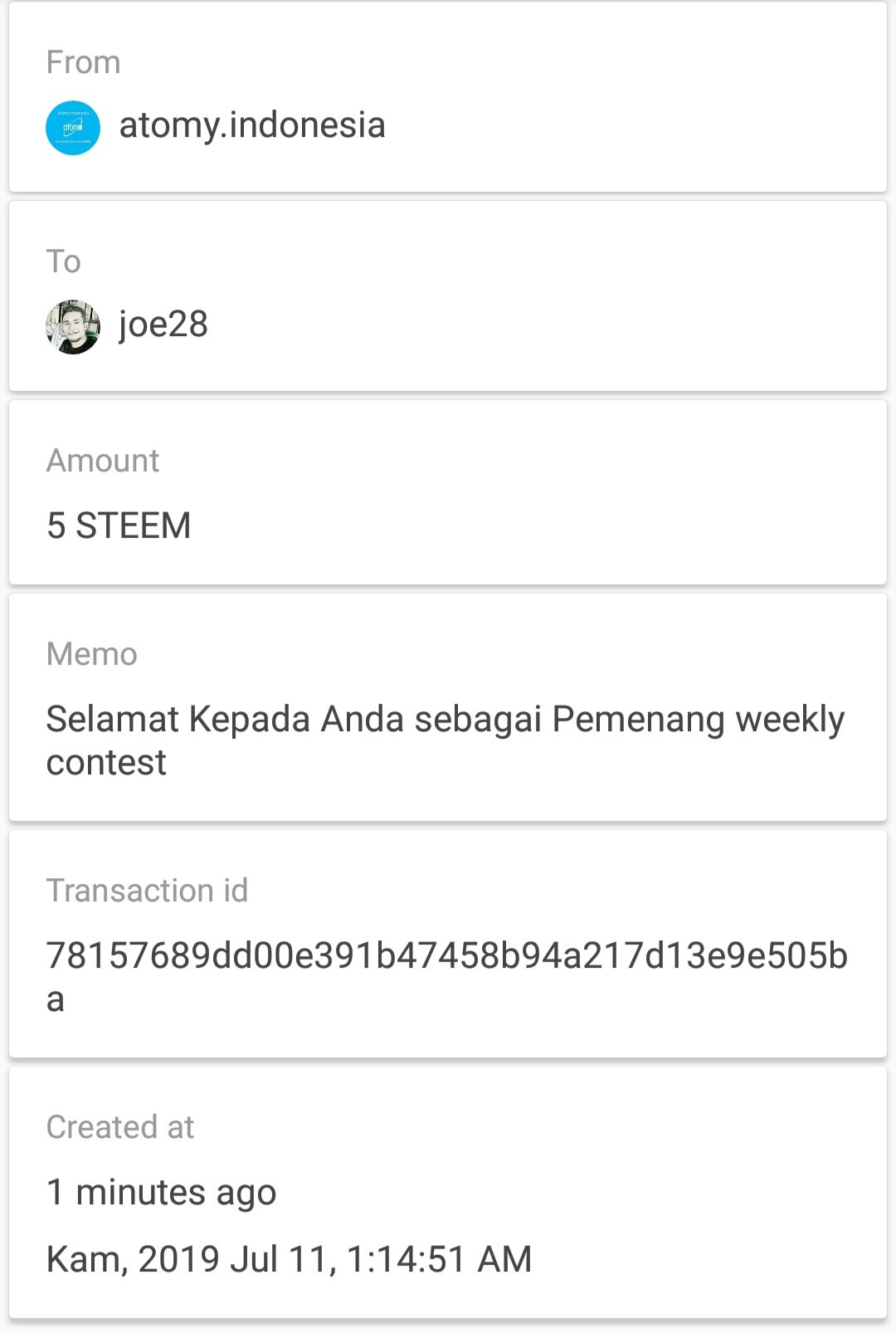 We submit this announcement and congratulations to the winner. We will announce the next Contest for the next few days. Thanks.