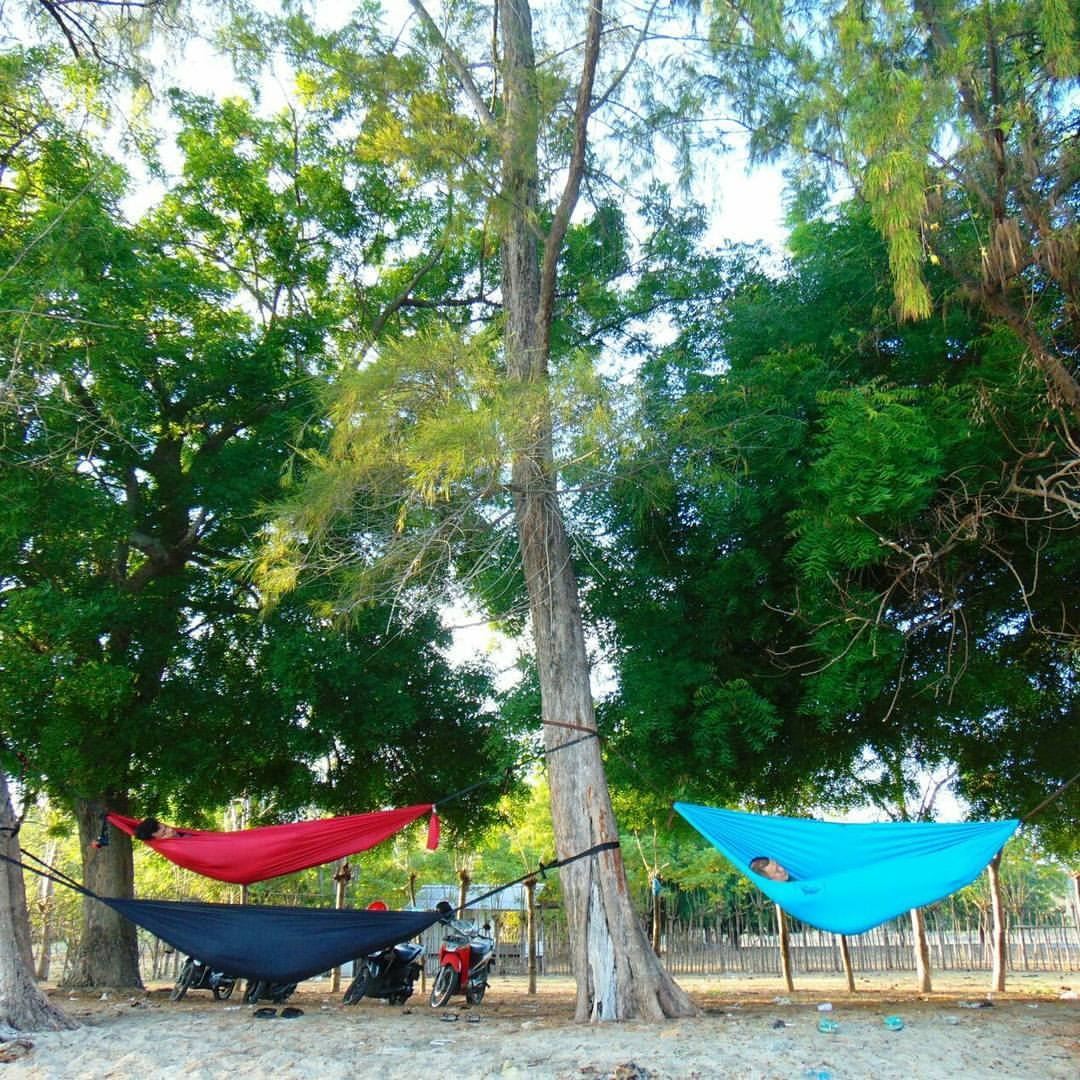 Not just doing hammocks in the camping hammocks atLamteungoh, Aceh Besar. We also do this activity often with friends in my area when every vacation or weekend we often do these activities.
One of them is in the coastal area which has a lot of sea fir trees in the area around Lhokmee, Aceh Besar. We often do this to relieve fatigue for a full week when we work and during weekends or holidays that we often do these activities.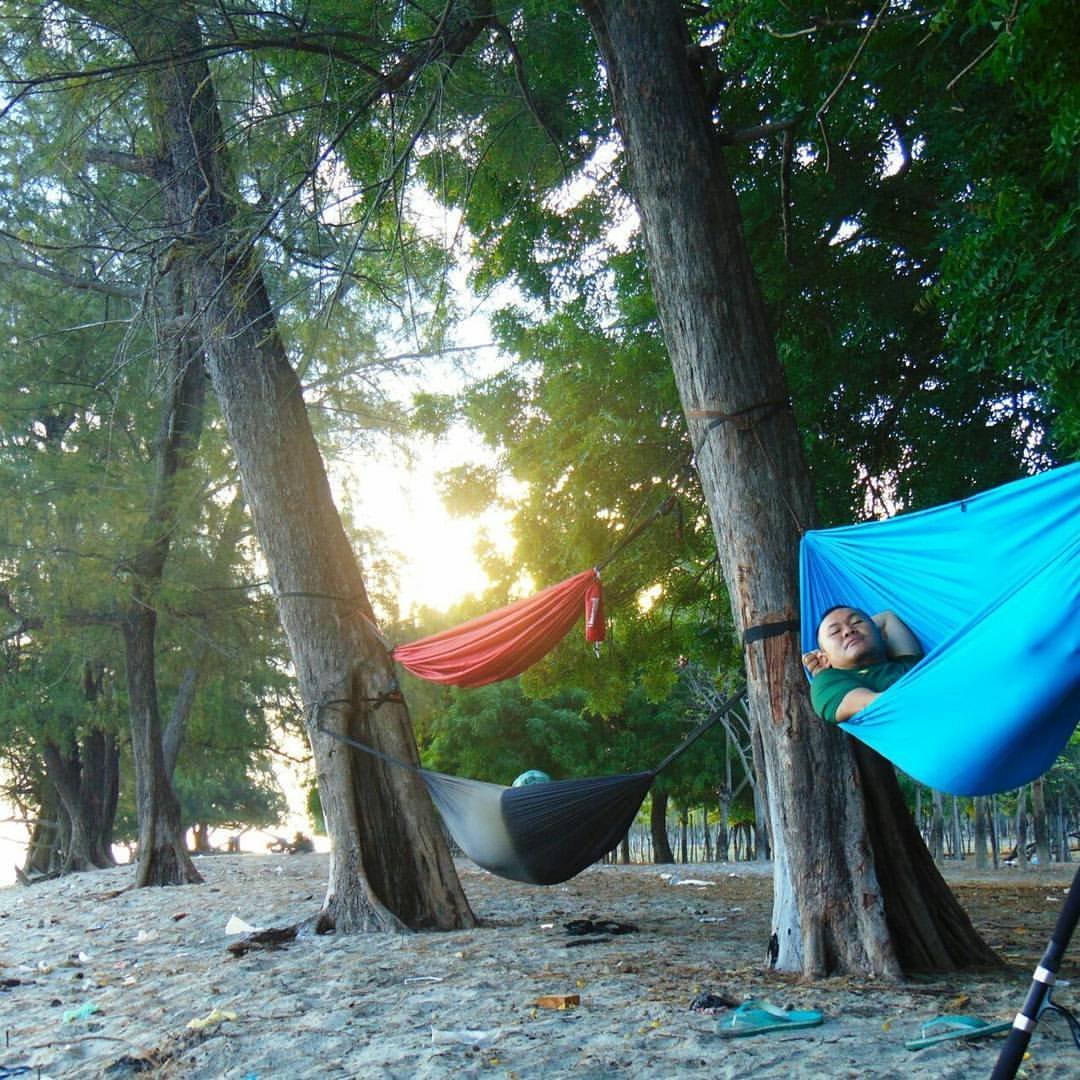 Maybe from friends who are here also really like the hamock activity as well, you can choose places that you can make a benchmark or reference to relax with some friends. However, because of the emergency period like now, these activities are reduced because many tourist sites are closed, hopefully things will improve as usual.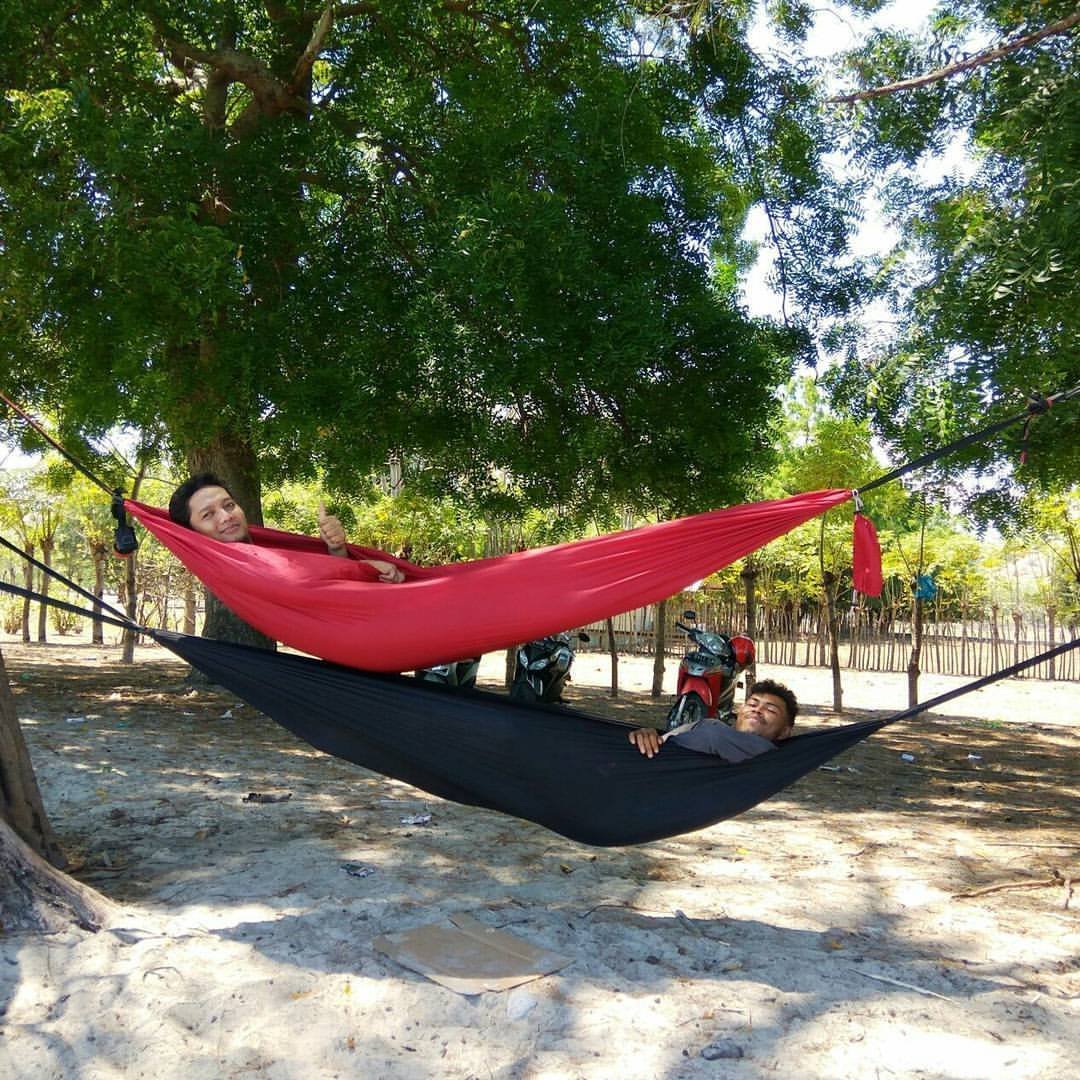 Let's share your outdoor activities so we can share and discuss together about camping and other outdoor activities.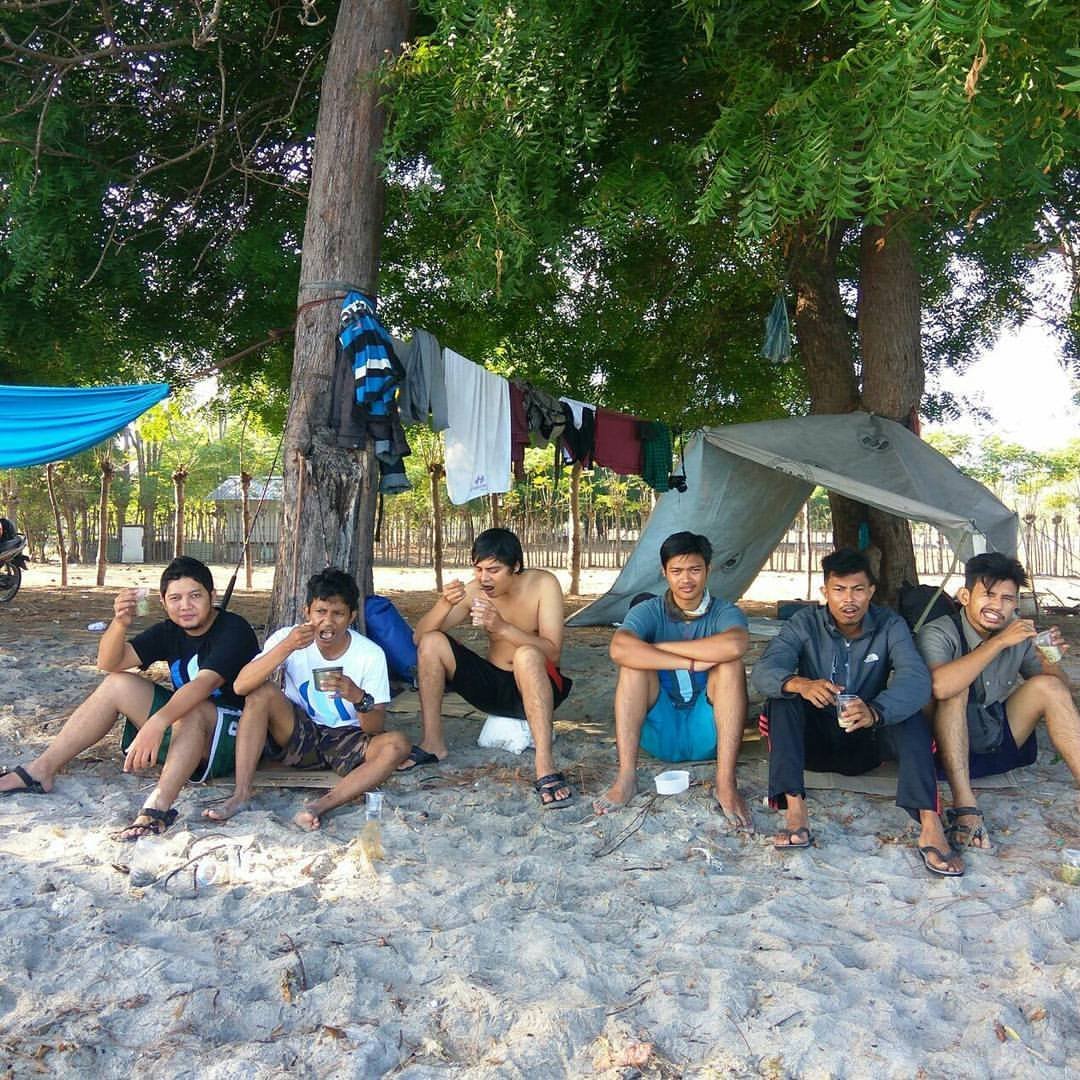 Regards